No team in Section III football's semifinal round emerged in more stunning fashion than Auburn, but the Maroons have their eyes set on a bigger prize. 
Auburn hasn't won a section title this decade, but thanks to a comeback win over Indian River in the semis, the opportunity is there to end the drought. 
One challenge will be moving on from a historic game in which the Maroons rallied from down 32 points near the end of the third quarter to win 61-59 in double overtime. 
It's a delicate balance between remembering the thrill of that game while also preparing for another difficult opponent. On Friday, Auburn will play in the Class A finals against Carthage, a team that is currently ranked No. 4 in New York state. Two weeks ago when the teams met, the Comets knocked off Auburn, 49-14. 
"We want to draw from (the Indian River game) a little bit, because that game represented what we try and teach," Auburn coach Dave Moskov said prior to practice Wednesday. "That game represented that it's not only one game at a time but one quarter at a time, and the players embraced that."
Auburn's win over Indian River was important not only because it keeps the Maroons' hopes for a section title alive; it also clinched a spot in the NYSPHSAA tournament. This year in Class A, Section III owned the at-large bid, so both section finalists will move on to the state tournament. 
"It was such a 2-for-1 deal," Moskov said. "Coming off that win, there's so much energy and momentum right now. We've just got to ride that wave."
ROLE PLAYERS STEPPING UP
While Auburn leans on quarterback Troy Churney and receiver Shaheed Beal plenty on offense, it's often the unsung heroes that make the difference in the postseason. 
One of those unsung heroes against Indian River was Dante Herndon, a shifty offensive weapon that can play tailback or spread out wide. Herndon was crucial in beating the Warriors, catching two touchdowns and recovering a pair of onside kicks to help the Maroons mount their comeback. 
"Dante is a great player that's fast and shifty on the edge, and Leon Atkins too, he made some great plays in that game," Churney said. "I know I can depend on them because I've played with them since Pop Warner and I know what they're capable of."
Moskov mentioned Owen Spearing's reliable receiving, Davari Agee's availability as a power back, and Churney's scrambling ability as other key factors this season. 
"There's no margin for error, so every kid, every catch, every two-point conversion, every onside kick is a game-winner. Every single play," Moskov said. "Those kids contributing has helped us maintain some balance, so it's not just 'Take out Troy' or 'Take out Shaheed' and you beat us. It's given us some dimension to our offense."
Beal's willingness to take on a new role has also been beneficial. The former all-state honorable mention did most of his damage in the first half of the season at receiver, but when Auburn faced Whitesboro on Oct. 4, Beal debuted in the backfield and posted 285 yards and six touchdowns.
In four games since that one, Beal has 438 yards from scrimmage and three touchdowns. 
"When I was younger I did play running back, but when I moved up to JV my seventh-grade year they tried me at wide receiver," Beal said. "The game against Whitesboro that I went to tailback ... I think it was a good move and I loved it. Now I'm doing my thing."
You have free articles remaining.
Register for more free articles
Stay logged in to skip the surveys
FACING THE TOP DOG
Auburn and Carthage should be very familiar with each other, having last played on Oct. 25.
That game did not shake the Maroons' way. Auburn had no answer for Comets running back Fombo Azah, who scored six touchdowns in the first half en route to a dominant win for Carthage. 
While Azah receives a lot of attention, Carthage possesses some big bodies on the offensive line that can open up holes and make life easy for the featured back. 
"Everyone knows about their back, but when you have a combo platter of that offensive line and that power back, it creates some problems for us up front," Moskov said. "You've got to tackle him square. You can't hope to reach out and grab him because he's gonna break those tackles."
Auburn's offense will also face its share of challenges. The Maroons' 14-point output two weeks ago against the Comets was the team's worst of the season; it was also one of only two times this year Auburn failed to reach 20 points. 
Carthage hasn't dropped below eighth in the state rankings this year, and the Comets' lone loss came against Utica Proctor, an undefeated Class AA team, in their second game of the season. 
A HISTORY LESSON AND DEJA VU
Auburn's last section title came in 2006, and it was one of the strangest journey's to a championship in recent memory.
Still in Class AA then, the Maroons initially didn't qualify for Section III's playoff field after drawing the short stick on a tiebreaking procedure used to determine the last two qualifying teams.
Scheduled to play a pair of crossover games to conclude its season, Auburn found out on the eve of sectional play that another team, Corcoran, had been disqualified for using an ineligible player during the regular season.
The Cougars were out and the Maroons were in. In Auburn's first-round game against Henninger, the Maroons scored 27 unanswered points in the fourth quarter to defeat the Black Knights 47-40. A win over Fayetteville-Manlius followed in the semifinals, setting up a championship bout against Rome Free Academy.
Originally on the outside looking in, the Maroons earned the section title with a 42-14 drubbing over RFA. A few weeks later Auburn claimed the state championship, its only state title since the NYSPHSAA began an official tournament in 1993.
Auburn didn't win another sectional game until 2014, and this year's finals appearance is the Maroons' first since that unlikely postseason run in 2006.
That year ended with a title while this year might not, but considering how these Maroons began their sectional journey, similar vibes are inescapable. 
"I think for the coaches that were there in '06, during the comeback Friday night I think there's no question you felt it. It's kinda that deja vu," Moskov said. "We've talked about '06 with our kids because you always want to keep up the story of Auburn football, but these kids know they're forging their own story right now."
Auburn Football 18.JPG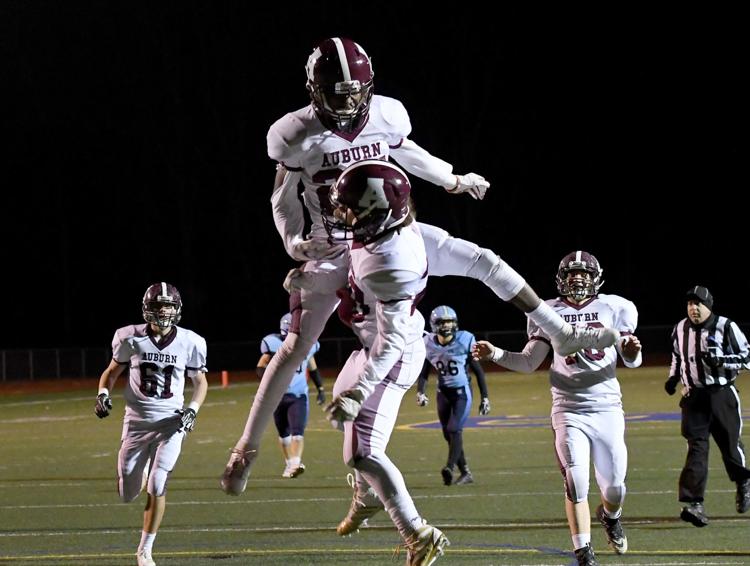 Auburn Football 17.JPG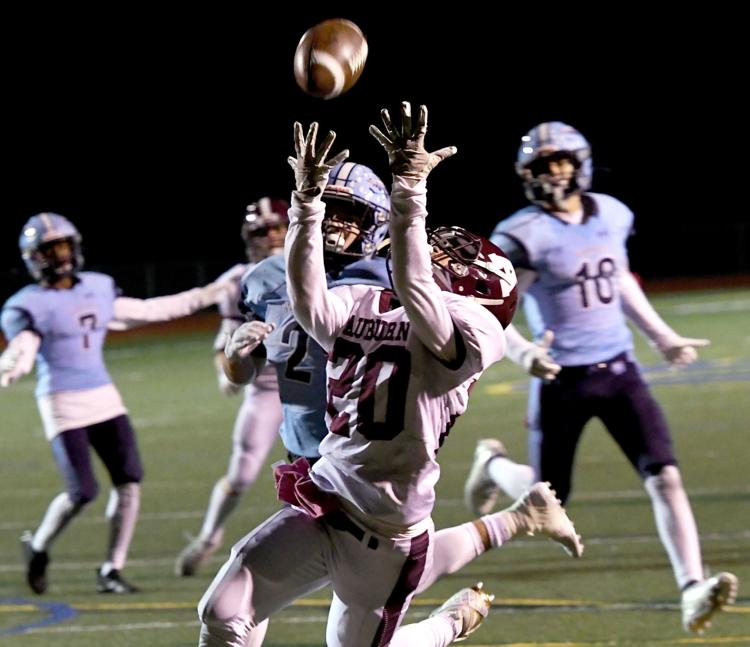 Auburn Football 20.JPG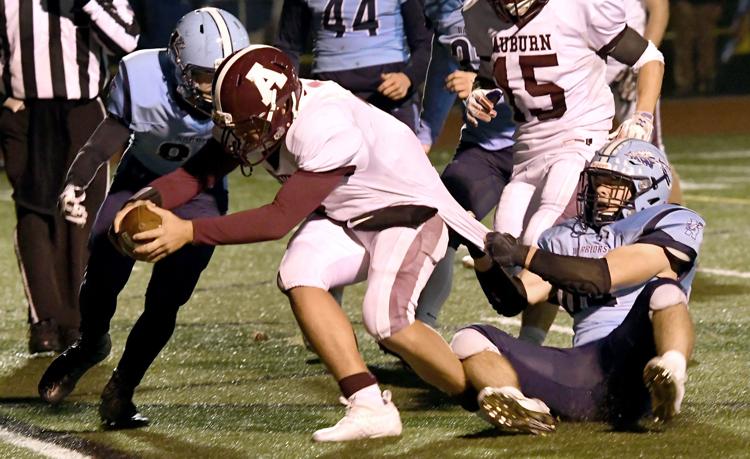 Auburn Football 21.JPG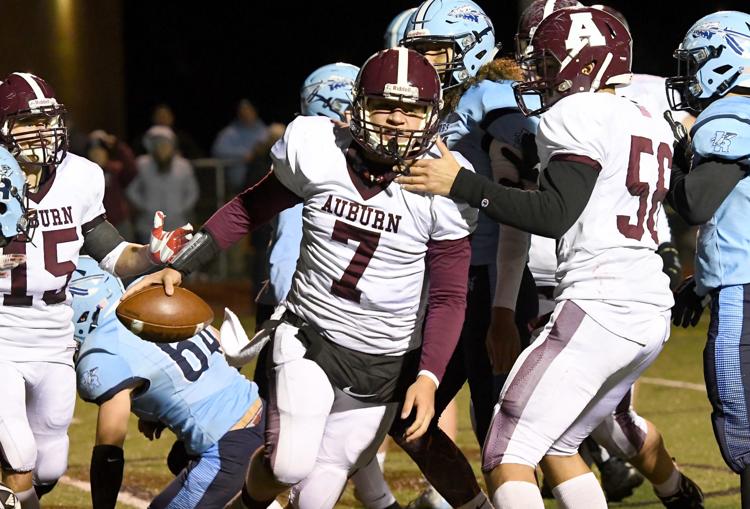 Auburn Football 22.JPG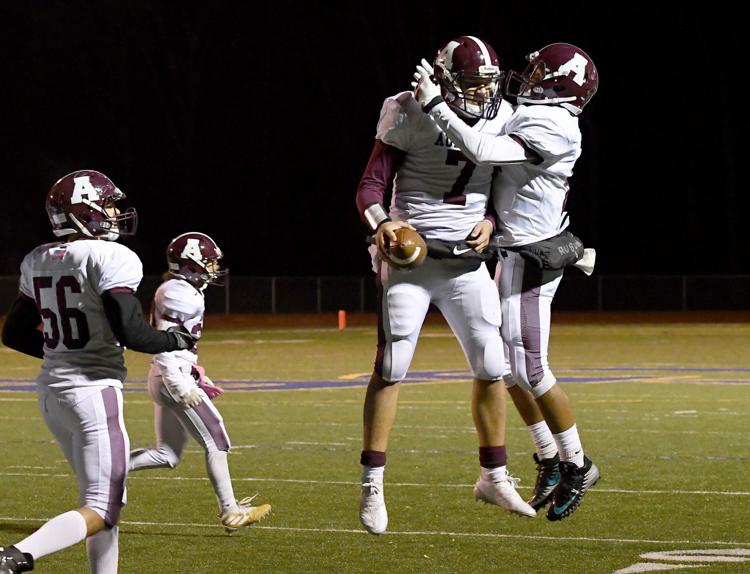 Auburn Football 13.JPG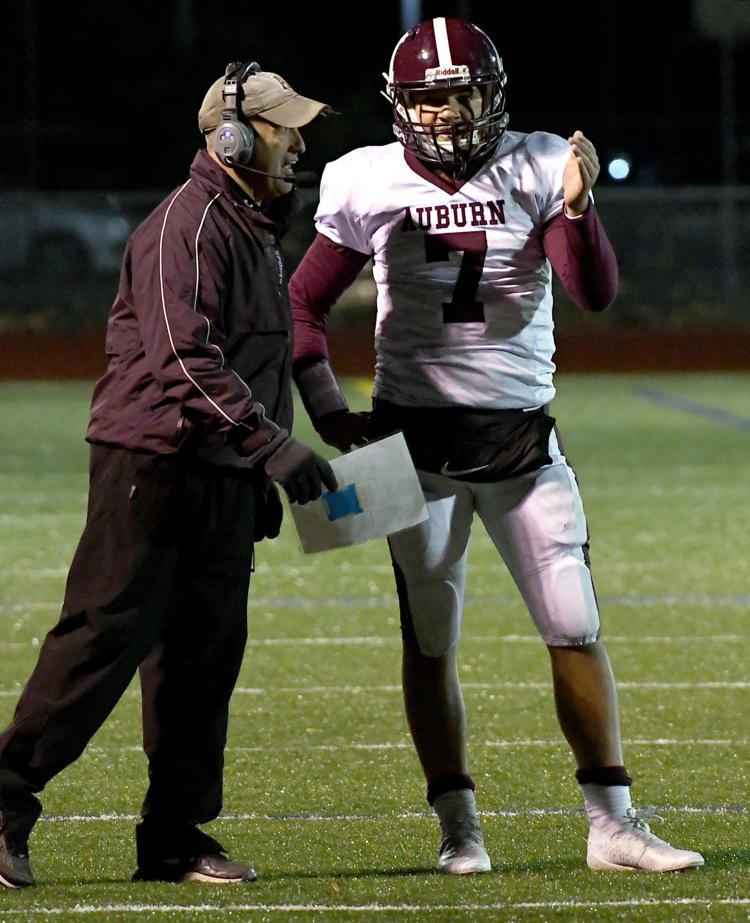 Auburn Football 14.JPG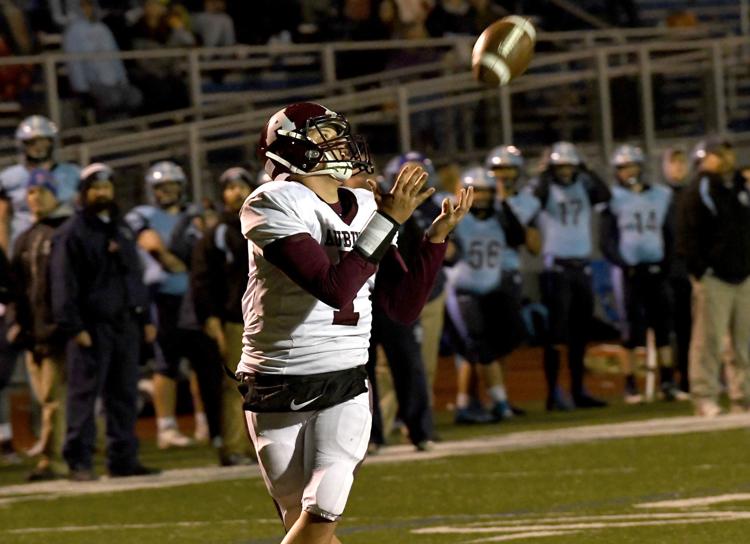 Auburn Football 15.JPG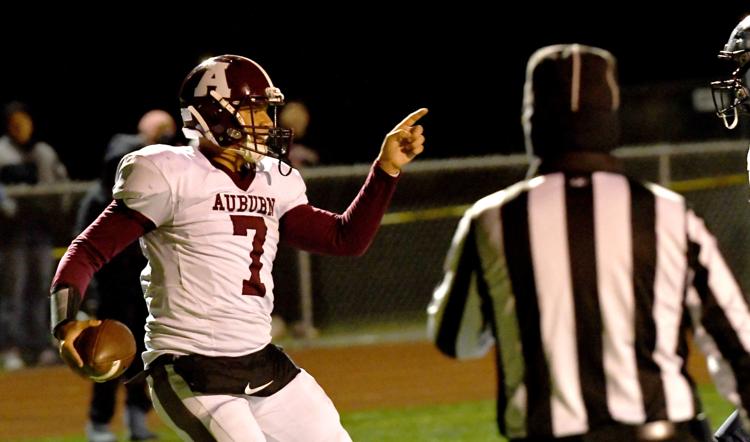 Auburn Football 16.JPG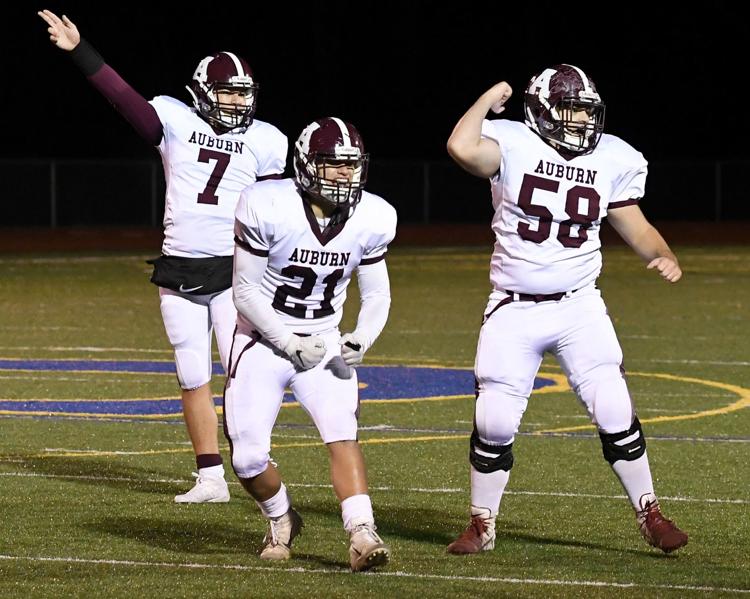 Auburn Football 7.JPG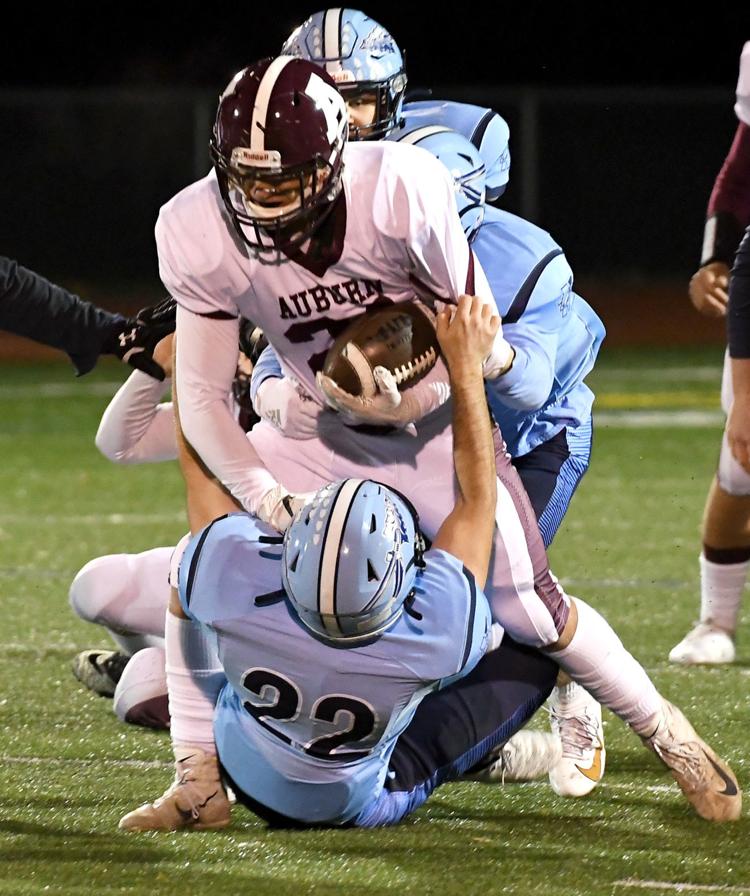 Auburn Football 11.JPG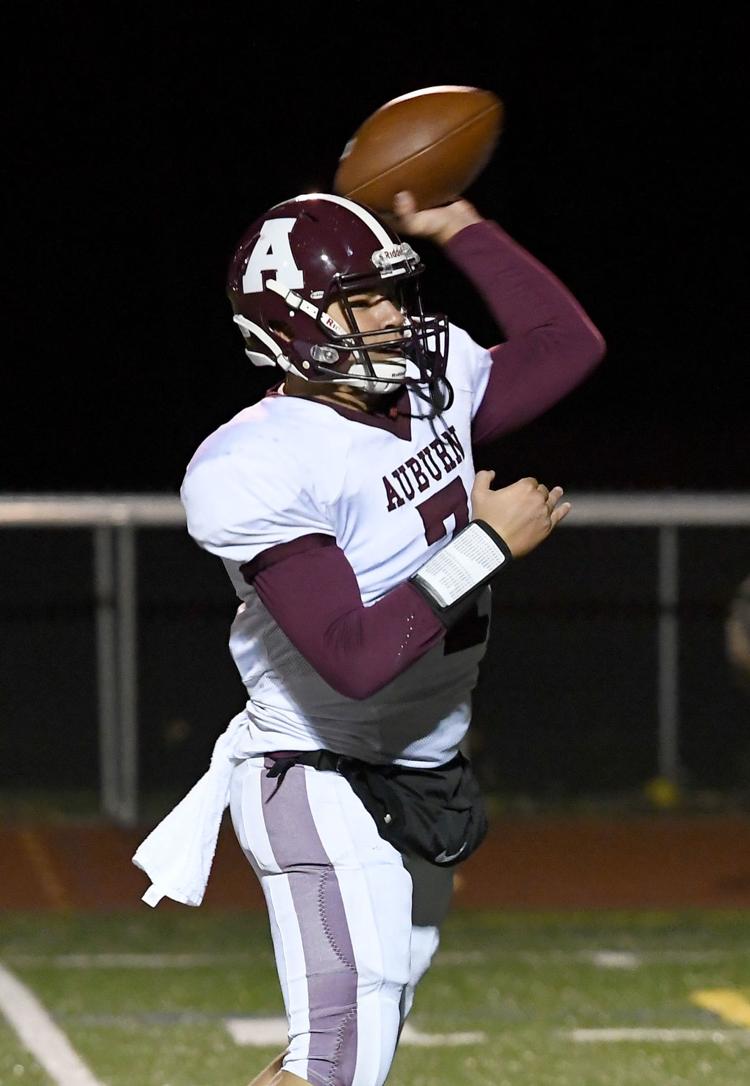 Auburn Football 8.JPG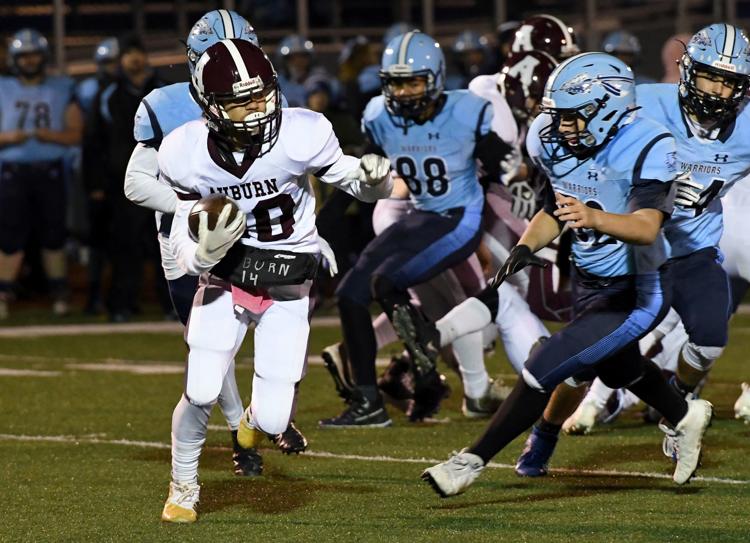 Auburn Football 12.JPG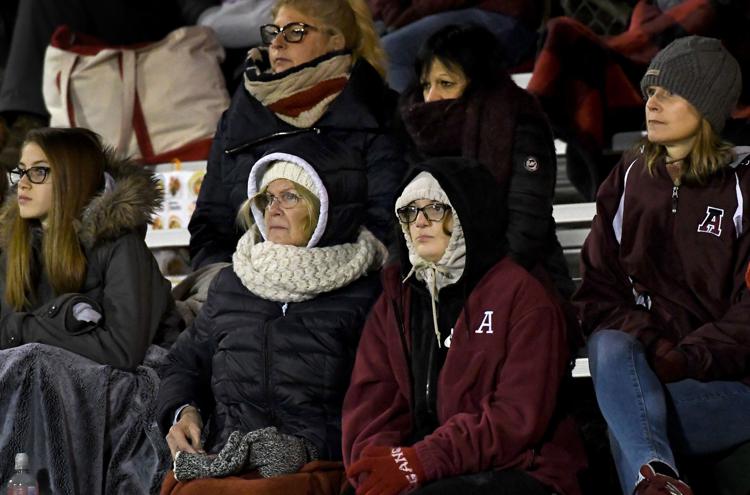 Auburn Football 10.JPG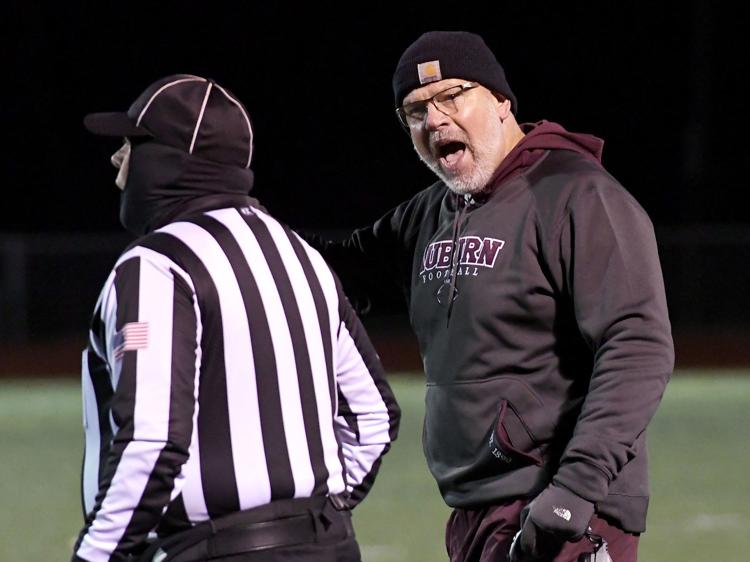 Auburn Football 9.JPG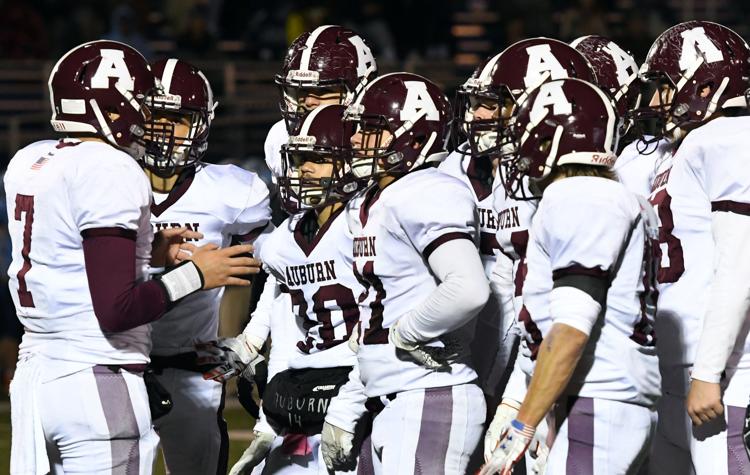 Auburn Football 4.JPG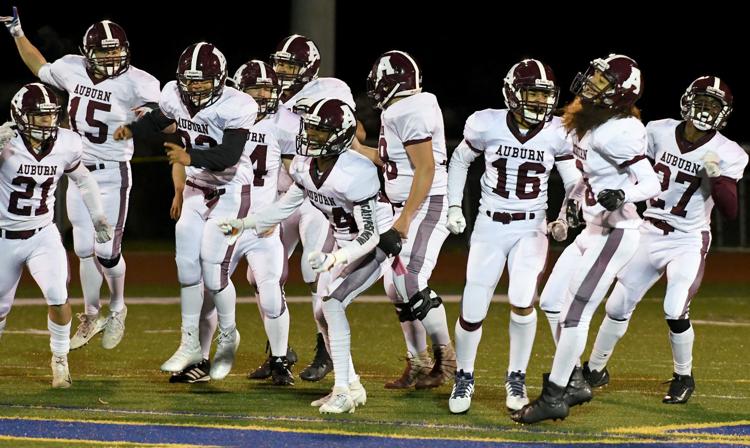 Auburn Football 1.JPG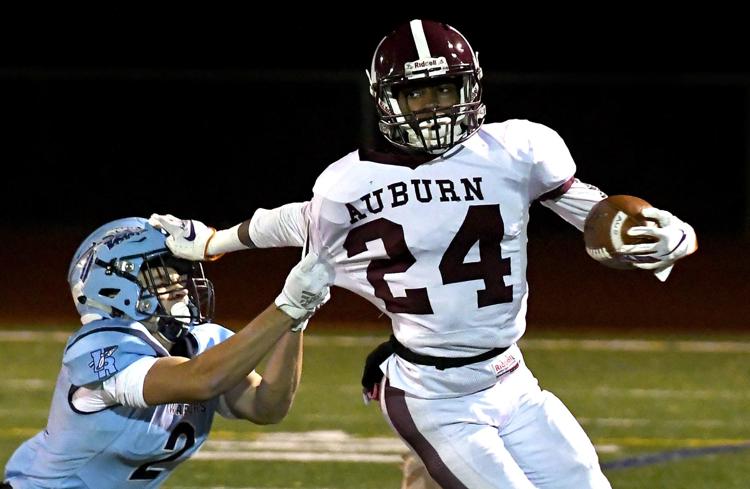 Auburn Football 2.JPG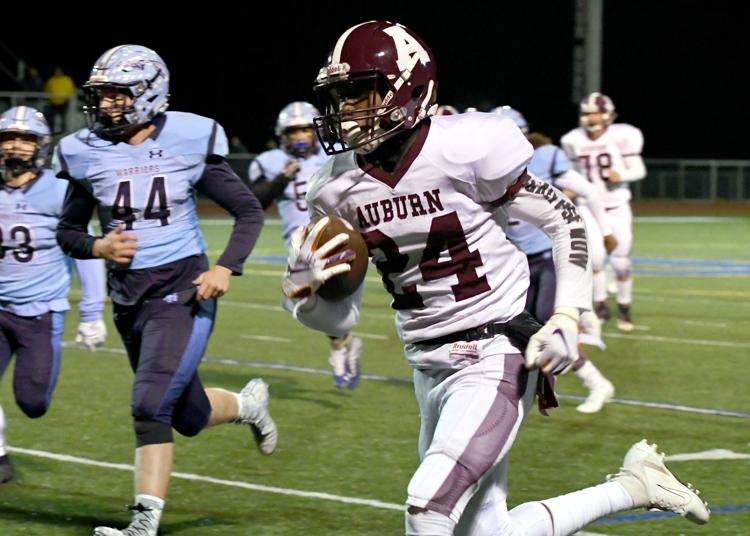 Auburn Football 19.JPG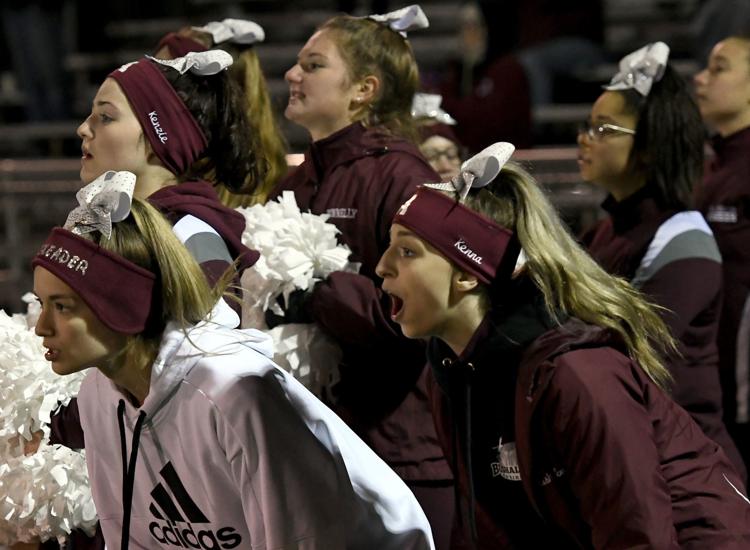 Auburn Football 23.JPG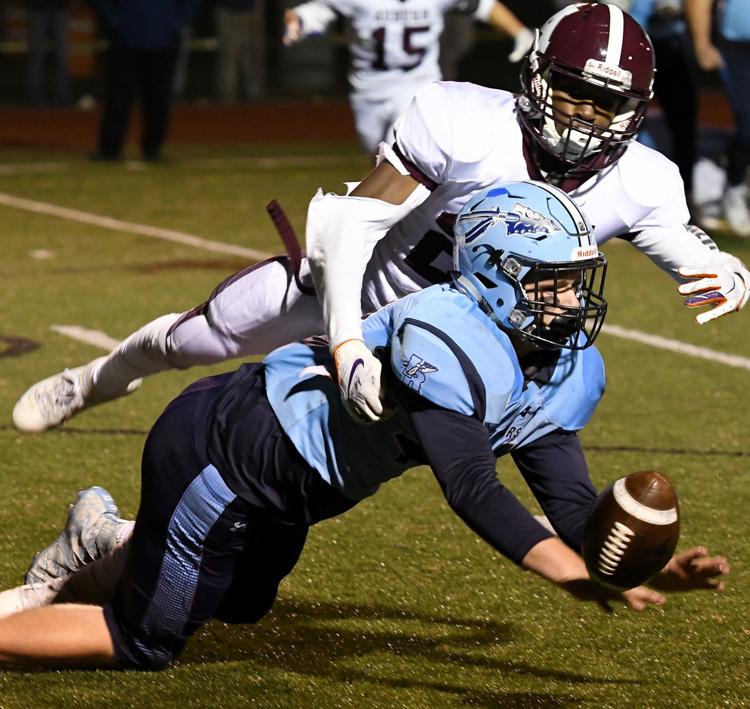 Auburn Football 24.JPG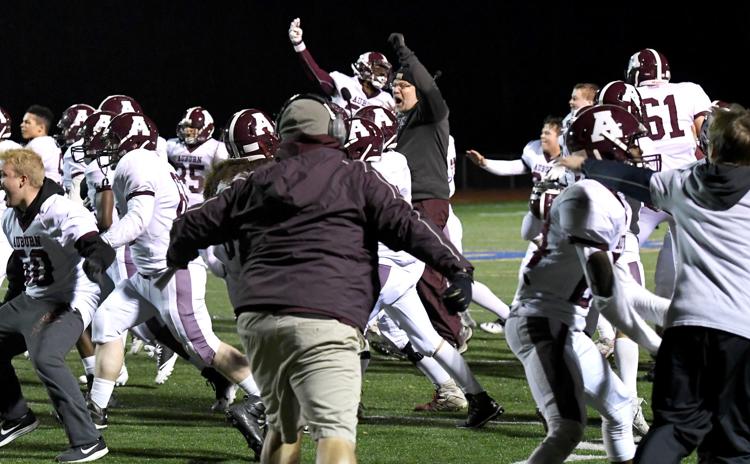 Auburn Football 25.JPG
Auburn Football 26.JPG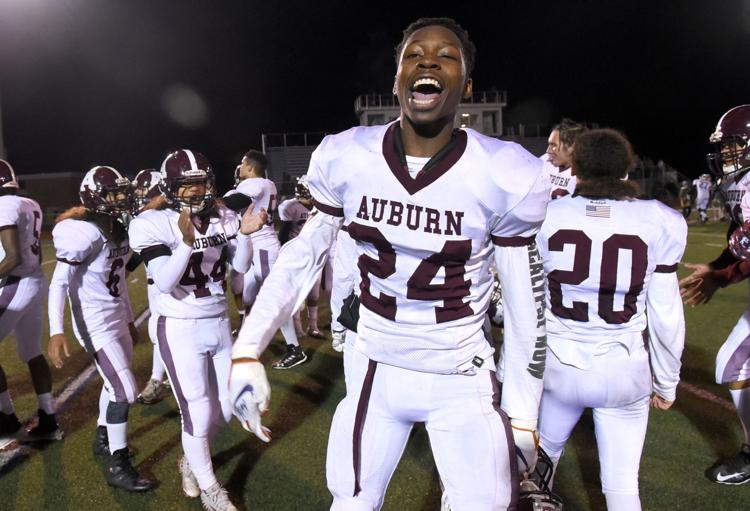 Auburn Football 6.JPG