Port Byron defeated by Onondaga 46-41
Cato-Meridian boys basketball jumped above .500 for the first time in almost a month, defeating Faith Heritage 64-57 on Friday Night.
MORAVIA — Take away the second quarter, and Moravia girls basketball was step-for-step with one of Section IV's best teams, undefeated Newfield. 
SYRACUSE — With the shot clock about to expire in an overtime game on the road against the reigning national champions, Syracuse guard Buddy B…
For the second time in two months, the Auburn Doubledays' general manager is stepping down. 
The field in the The Citizen Masters Women's Bowling Tournament has been cut in half, and by the end of the upcoming weekend, one person will …
After two weekends packed with matches and qualifying games, The Citizen Masters Open Bowling Tournament is down to the final eight competitors.
Auburn football's Owen Spearing, Shaheed Beal and Troy Churney were named to the Class A all-state team, it was announced Wednesday. 
DALLAS — Rasmus Dahlin's tiebreaking goal in the second period held up for Buffalo on Thursday night.
Emma Stark scored 20 points to help lead the Weedsport girls basketball team to a 72-42 victory over LaFayette on Thursday night.
NEW YORK (AP) — Carlos Beltrán is out as manager of the New York Mets before a single game, the latest fallout from the Houston Astros' sign-s…
SYRACUSE — Syracuse has hired Sterlin Gilbert as offensive coordinator and quarterbacks coach.
SYRACUSE — Buddy Boeheim scored 22 points, Marek Dolezaj had a double-double with 10 points and 11 rebounds, the Syracuse defense held Boston …
Twelve different players scored at least a point for Weedsport boys basketball in an 82-35 win over Tully on Wednesday.
Ryan Fedigan's third period victory gives Auburn wrestling win over Oswego at Auburn High School.
NEW YORK — Stealing signals. Banging on a trash can. Beating the Dodgers in October.
Syracuse men's basketball coach Jim Boeheim discusses team's victory Wednesday night over Boston College at the Carrier Dome.
Auburn wrestling received a late win via decision from Ryan Fedigan to beat Oswego on Wednesday. 
Auburn wrestler Luca Pirozzolo was recognized Wednesday for setting the program record for career wins back in December. 
Careers have ended. Titles have been tainted. And Major League Baseball has a big black eye in its biggest scandal ever — bigger than steroids…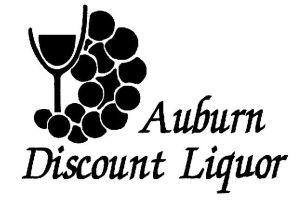 Auburn Discount Liquor & Wine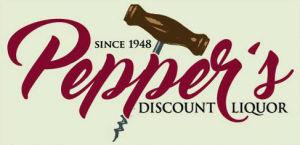 Auburn boys basketball racked up 28 assists in its 93-55 win over Fowler Tuesday. Junior Troy Churney had a triple-double. 
Last weekend, the Auburn Ice Hawks 8U mites hockey team won its third tournament of the season, capturing the championship of the Southern Tie…
Auburn hockey ended a two-game slide, defeating Cortland-Homer 6-3 Tuesday for the Maroons' first league win of the season.
MILWAUKEE — Giannis Antetokounmpo wasn't looking at the scoreboard.
NEW YORK — Eric Cressey has been hired by the Yankees as director of player health and performance, a move made after New York had a record 30…
After a busy weekend of match play, The Citizen Masters bowling tournaments are down to their final eight competitors.
Fausto Segura, a Washington Nationals pitching prospect who last played for the Auburn Doubledays during the 2019 season, died in a motorcycle…