Like other schools around the country, Cayuga Community College is grappling with the impact COVID-19 has on its athletic offerings. 
Dion Lewis is in a very familiar role being Saquon Barkley's backup with the New York Giants.
In a new installment of "From the Cheap Seats," sports reporter Justin Ritzel looks back at the debut of Holland Stadium's turf field in Septe…
BUFFALO — Stefon Diggs landing in Buffalo was a direct result of the new coronavirus pandemic potentially disrupting the NFL's offseason pract…
The New York Giants are giving free-agent linebacker Kyler Fackrell a chance to show that his 2019 season wasn't as bad as the numbers suggest.
NEW YORK (AP) — Joe Douglas made a vow to Sam Darnold's parents when he met them before the New York Jets' preseason opener last summer.
After spending much of the past six seasons as a backup quarterback with the Washington Redskins, Colt McCoy knows his job coming to the New Y…
SYRACUSE — Former Syracuse football coach Frank Maloney, who succeeded the winningest coach in school history when the program was in decline,…
NEW YORK (AP) — With so much uncertainty around the NBA season, Brooklyn Nets general manager Sean Marks is no longer ruling Kevin Durant out …
Playing special teams is usually a stepping stone for young NFL players, a way to get on the field until they break into the offensive or defe…
The New York Department of Environmental Conservation has released its 2019-20 deer hunting estimates, and according to the report hunters in …
"Fishing is good for the mind and body," says state Department of Environmental Conservation Commissioner Basil Seggos. Agreed!
In a new installment of "From the Cheap Seats," sports reporter Justin Ritzel looks back on Auburn hockey's overtime win over New Hartford in …
EAST RUTHERFORD, N.J. (AP) — The New York Giants have reached a one-year contract agreement with tight end Eric Tomlinson.
Section III released its all-league teams on Friday for boys and girls basketball, and two players from Cayuga County were named most valuable…
NEW YORK (AP) — No big splash. Not a lot of flash. No breaking the bank.
The New York State Golf Association says golf courses can open for the 2020 season but golfers have to abide by CDC guidelines for safe social…
Fred "Curly" Neal, the dribbling wizard who entertained millions with the Harlem Globetrotters for parts of three decades, died Thursday. He was 77.
BUFFALO, N.Y. (AP) — The Buffalo Bills are giving oft-injured cornerback E.J. Gaines a third opportunity to resume his career by agreeing to a…
Editor's note: With sports on hiatus due to coronavirus, sports reporter Justin Ritzel is looking back on memorable high school games from his…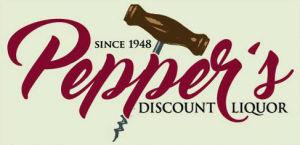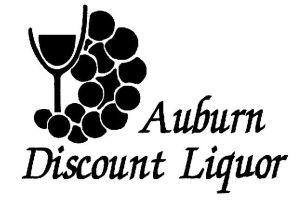 Auburn Discount Liquor & Wine
In a time when we have to remain apart, we have come together in a way we never could have imagined.
BUFFALO — The Buffalo Sabres agreed to sign prospect defenseman Mattias Samuelsson to a three-year entry- level contract on Wednesday.
NEW YORK (AP) — Mets right-hander Noah Syndergaard became the latest big-name pitcher to need Tommy John surgery, joining the Yankees' Luis Se…
Two Cayuga County-area teams will be left wondering, "What could have been?" after the NYSPHSAA's decision to cancel the remaining winter cham…
Amid the coronavirus pandemic, the State Department of Environmental Conservation is reminding New Yorkers that trout and salmon fishing seaso…
State championships for basketball, bowling and ice hockey have been canceled due to the coronavirus pandemic, the NYSPHSAA announced Monday morning.
NEW YORK (AP) — Two people with direct knowledge of the contract say the New York Jets and cornerback Pierre Desir have agreed to terms on a deal.