Hundreds of Bills fans waited in frigid temperatures to greet the team at the airport. 
This fan has one message for the Buffalo Bills: Thank you for a memorable season. We needed it. 
The Buffalo Bills' bid to reach the Super Bowl came up short in a 38-24 loss to the Kansas City Chiefs in the AFC championship game Sunday at …
WASHINGTON (AP) — Linus Ullmark stopped 28 shots in regulation and overtime and three more in the shootout to help the Buffalo Sabres beat the…
NEW YORK (AP) — The Yankees made another high-risk offseason addition to their starting rotation, acquiring right-hander Jameson Taillon from …
The Bills travel to Kansas City to face the defending Super Bowl champion Chiefs in the AFC championship game. Game time is 6:40 p.m. on CBS. …
The final weekend of The Citizen Masters bowling tournament started on Saturday, and it is now clear who will be battling for tourney victories.
KANSAS CITY, Mo. — Ten years after firing Sean McDermott as his defensive coordinator, Kansas City Chiefs coach Andy Reid will stare across th…
SYRACUSE — Normally a team that lives and dies beyond the arc, Syracuse showed it can play an inside game, too.
Gov. Andrew Cuomo announced Friday that high-risk sports, such as basketball, hockey, and wrestling, can begin Feb. 1 with local health depart…
Nearly 7,000 fans attended the Buffalo Bills' AFC divisional playoff game against the Baltimore Ravens last Saturday. 
ORCHARD PARK — Win or lose, and make no mistake Bruce Smith is rooting for the Bills to beat the Chiefs on Sunday, the NFL's career leader in …
Beginning its second season as a program, the Weedsport boys and girls bowling teams were both swept by Homer on Tuesday.
ORCHARD PARK — Leslie Frazier's faith in his Bills defense never wavered even at the lowest point of Buffalo's season.
PHILADELPHIA – As Buffalo Sabres players trickled off the Wells Fargo Center ice following the morning skate Monday, Jack Quinn and Will Borge…
SYRACUSE — Buddy Boeheim and Joe Girard each scored a season-high 23 points to lead Syracuse to an 83-57 rout of Miami on Tuesday night.
SYRACUSE — Kiara Lewis scored 10 of her 23 points in Syracuse's 27-9 fourth quarter, freshman Tiana Mangakahia had 19 points and 13 assists, a…
The Progressive American Flat Track series released its 2021 schedule last week, and the series will be making its trek back to Weedsport Spee…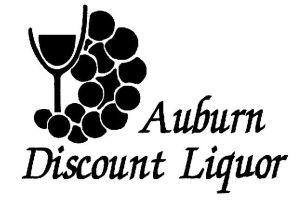 Auburn Discount Liquor & Wine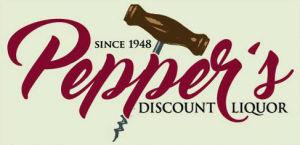 NEW YORK — Jared Porter went from rising star to unemployed — literally overnight.
ORCHARD PARK — The likelihood of Bills offensive coordinator Brian Daboll staying in Buffalo for at least one more season has increased after …
Before HBO released "Tiger," a two-part documentary about golf legend Tiger Woods, there was a consensus among some golf journalists and Tiger…
There won't be a back-to-back champion in either of The Citizens Masters bowling tournaments this year.
With limited time remaining on the athletic calendar, athletic administrators and politicians to Gov. Andrew Cuomo on winter high school sport…
What we have with Jeff Skinner is the chicken and the egg.
Bills Mafia is at it again.