For Auburn native Tim Locastro and the rest of the Arizona Diamondbacks, the start of the shortened 60-game regular season will be on the road. 
There will be no starting and finish line at Emerson Park this year, but Great Race competitors can now register to compete online. 
In a normal NFL offseason, players and coaches are enjoying some down time right now.
NEW YORK (AP) — The Yankees had their Sunday brightened by Masahiro Tanaka, who came to the ballpark and seemed well a day after being hit in …
NEW YORK — With Masahiro Tanaka crumpled motionless on the mound, Aaron Judge repeatedly waved behind home plate and scolded a video journalis…
LOS ANGELES — Dodger Stadium's 40-year wait to host the All-Star Game is going to last even longer.
NEW YORK — Jacob deGrom spent the past two seasons separating himself from almost everyone out there.
NEW YORK (AP) — Getting ready for a high-profile New York Yankees debut at World Series champion Washington on July 23, Gerrit Cole explained …
The roar is back at New York's Thunder Road.
NEW YORK (AP) — Hitting coach Chili Davis will keep on working remotely when the New York Mets open summer training camp Friday.
Accustomed to specific weightlifting routines, exercise equipment and encouragement from fellow gym-goers, those typically consumed by persona…
With all due respect to Yogi Berra, it's over for the Auburn Doubledays.
The Buffalo Bills will allow season ticket holders to opt out of their commitment for the 2020 season and return in 2021 while maintaining acc…
As players across the globe prepare for a possible resumption of play this summer, the National Hockey League and NHLPA are reportedly closing…
Editors' note: Today's article is the sixth in a series of profiles of the 2020 inductees submitted by the Northeast Dirt Modified Hall of Fam…
Minor League Baseball, including the Auburn Doubledays' season, has been canceled for 2020.
In June's outdoors column, Nate Kennedy writes about conservation success and the role of conservation groups
NEW YORK (AP) — Gerrit Cole could make his New York Yankees debut in a tasty opening-day treat for fans, facing Juan Soto and World Series cha…
NEW YORK — A barn at Belmont Park has been placed under a precautionary quarantine because of a suspected case of equine herpesvirus Type 1.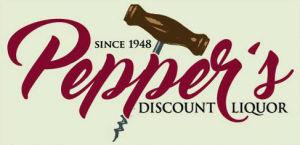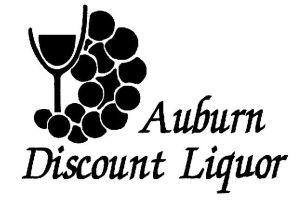 Auburn Discount Liquor & Wine
When Major League Baseball shut down spring training due to COVID-19, Auburn native Tim Locastro didn't know when — or if — he would see the f…
Ritzel: Thanks to the Pegulas, Sabres are rudderless ship
NEW YORK — The Yankees and Mets would train in New York if Major League Baseball and its players try to start the coronavirus-delayed season.
Junior colleges, like Cayuga, now have guidance for sports' return this fall. 
How can something so simple become so complicated?
Two Syracuse football legends are nominees to enter the National Football Foundation College Hall of Fame.
It wasn't quite the post position trainer Barclay Tagg wanted for Tiz the Law. Still, it wasn't far off for the colt who on Wednesday was made…