Auburn baseball is off to a 2-0 start with its 12-0 win over East Syracuse Minoa on Wednesday at Falcon Park. Will Coleman, Owen Birchard and …
Parker McBride had the game-winning hit as Weedsport baseball defeated Pulaski 6-5 in extra innings on Wednesday.
Auburn baseball's pitchers, led by starter Will Coleman, combine to throw one-hitter to defeat East Syracuse Minoa on Wednesday. 
The moment the relief pitcher took the mound at Falcon Park, you knew it was coming. As soon as the first warm-up pitch left his hand, out cam…
BUFFALO — Buffalo Bills general manager Brandon Beane would theoretically consider cutting an unvaccinated player if it meant the team being a…
Watkins Glen International announced on Wednesday a new standalone road racing event that will take place the weekend of July 9.
Weedsport Speedway announced on Wednesday that it will reopen on Sunday, May 16 for a test and tune session.
The Blue Jays and Bisons expect to be able to sell around 4,300 tickets for the games and maybe more as the season moves along.
Auburn girls lacrosse opened its season on Tuesday at Jamesville-DeWitt, with the Maroons picking up a 20-7 victory. 
AUBURN — A competitive game through three quarters, Auburn boys lacrosse couldn't overcome a handful of self-inflicted wounds. 
After missing the 2020 season, which was canceled due to COVID-19, Auburn boys lacrosse played its first home game in nearly two years Tuesday…
Representing Ruthless Aggression, Brady Maneri won the Ohio Tournament of Champions last Saturday, then wrestled in the Tournament of Champion…
Monica Houser was on the phone with a customer service representative Monday morning in her Pittsburgh-area home when a text message flashed a…
The Auburn Doubledays have released an updated version of their 2021 schedule, their first as a member of the Perfect Game Collegiate Baseball…
After two weeks on the injured list, Auburn native and Arizona Diamondbacks Tim Locastro can return to action. 
Auburn varsity baseball opened its season on Monday with a 6-4 victory over East Syracuse Minoa. The Maroons totaled 11 hits and held the Spar…
BUFFALO — Buffalo Bills quarterback Josh Allen and linebacker Tremaine Edmunds are staying around for at least two more seasons.
Playing their first game in nearly two years, Auburn boys lacrosse took advantage of a high-scoring first quarter to beat Marcellus 12-8 on Saturday.
BOSTON — Craig Smith scored three goals Saturday to help the Boston Bruins complete their season-series dominance over the Buffalo Sabres with…
BUFFALO — The heavy lifting for Brandon Beane is just getting started after the Buffalo Bills general manager upgraded the team's pass rush an…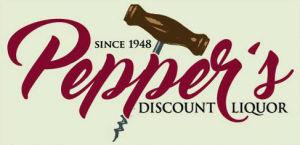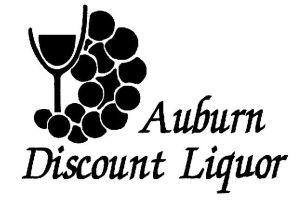 Auburn Discount Liquor & Wine
NEW YORK — Jameson Taillon earned his first win in exactly two years, Aaron Judge had three hits and three RBIs, and the New York Yankees beat…
Isaac Bourne scored with only minutes remaining in the second overtime to lift Cayuga Community College men's soccer to a 3-2 win over Niagara…
BOSTON – Ryan Miller wanted to pick the right time to say goodbye to the people, teams, cities and sport that shaped him.
The Buffalo Bills got the position right.
BUFFALO — Whatever Greg Rousseau lacks in experience as a pass rusher, Buffalo Bills general manager Brandon Beane believes the University of …
Colin Morrissey scored four goals and an assist as the Skaneateles boys lacrosse team beat Marcellus 9-6 on Thursday night.
No suspense at the top of this NFL draft: Quarterback, quarterback and, yep, quarterback.