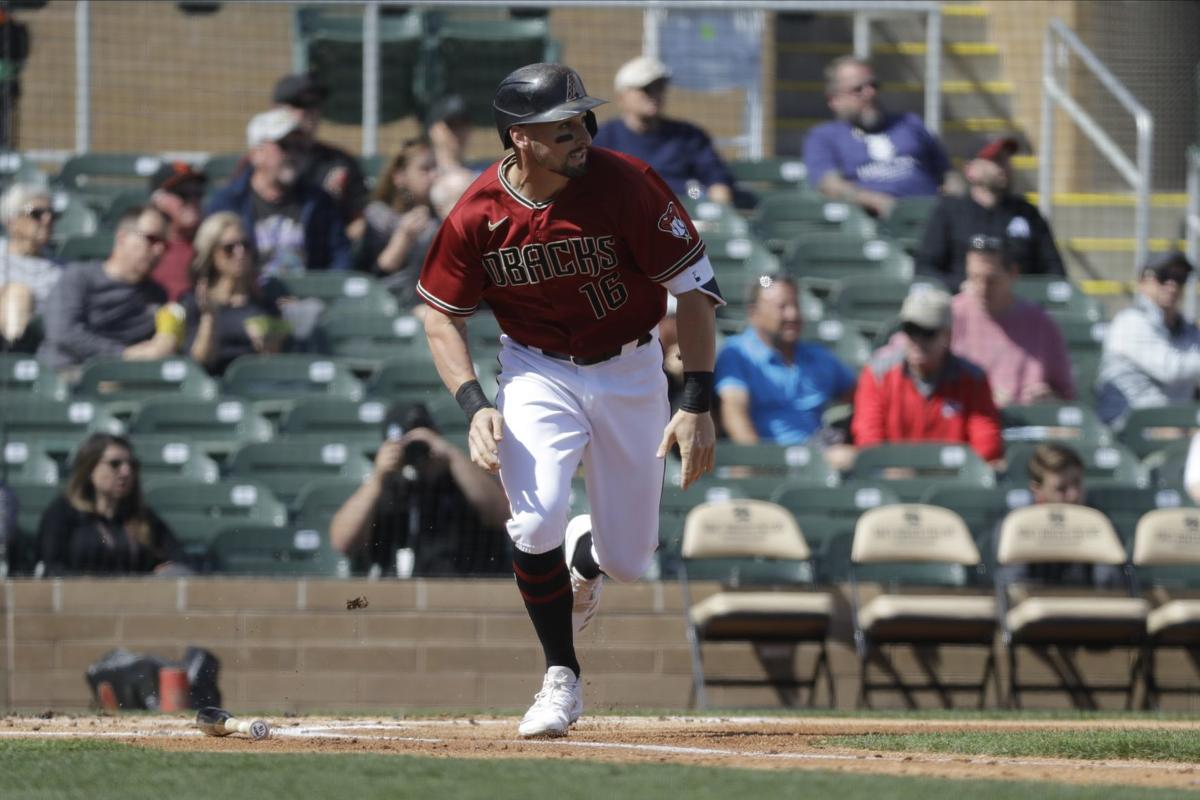 When Major League Baseball shut down spring training due to COVID-19, Auburn native Tim Locastro didn't know when — or if — he would see the field again this year. 
This week, MLB announced that the regular season will begin either July 23 or 24. Teams can resume training sessions on July 1. 
Instead of a 162-game regular season, clubs will play 60 games. For Locastro and the Arizona Diamondbacks, most games will be played against their National League West rivals — the Colorado Rockies, Los Angeles Dodgers, San Diego Padres and San Francisco Giants. The remaining games will be played against the five American League West clubs, including the 2019 World Series runner-up Houston Astros. 
There will be some rule changes for the shortened season. The designated hitter will be in place for both leagues. The American League has had the DH rule since 1973, but it was never adopted by the National League. For extra-inning games, teams will start with a runner on second base. The goal of that rule is to prevent long extra-inning games. 
With plans for the season finalized, Locastro is excited. He admitted it was difficult because there were weeks of reports that baseball owners and the players' union were close to an agreement, but a deal never materialized. In the end, MLB decided to move forward based on the details of an agreement reached in late March. 
"It's nice to finally have a solid start date," Locastro said in an interview with The Citizen. "That was one of the biggest things. We had no idea when we were going to start or if we were even going to start. We were working out with no exact date in mind, so that was sort of tough. But now that we finally have a date it's definitely a game-changer and I can't wait to get back." 
During the long layoff, Locastro stayed in shape. He built a gym in his garage to continue workouts. The Diamondbacks sent trainers to a nearby park twice a week so he and his teammates could run and do agility drills. The team's spring training complex reopened a month ago, which allowed players to take batting practice and get in other work. (The facilities had to close a week ago due to an outbreak of COVID-19 cases at other spring training complexes.) 
The 60-game schedule will be different. Locastro compared the usual baseball season to a marathon because the 162-game season runs from late March through September. Now, with games starting in late July, he said it will be a "sprint to the finish." 
He remains optimistic about the Diamondbacks' chances this season. The club made some offseason additions, most notably pitcher Madison Bumgarner. Bumgarner, a four-time All-Star, won three World Series championships with the San Francisco Giants. The team also brought in two new outfielders, Kole Calhoun and Starling Marte. 
In February, Locastro praised the Diamondbacks' front office for adding players that can help them contend for a World Series title. He also noted that when he returned to Arizona in January to prepare for the 2020 season, nearly all of his Diamondbacks teammates were there, too. Even though they couldn't train as a team during the COVID-19 shutdown, they continued to bond in other ways. 
"We've been having Zoom calls once a week," Locastro said. "We've been able to get back at the facility a little bit and seeing everybody. It's going to be nice to have everybody in hopefully one spot. I don't know if there's going to be regulations and rules, but it's going to be nice to be able to finally see everybody in one location again. 
Even though baseball will resume, there will be reminders of the public health crisis. When players arrive for training camp, they will be tested for COVID-19. They will be allowed to begin workouts if their test is negative. 
During training camps, the regular season and playoffs, players will be tested for COVID-19 every other day, according to MLB. If a player tests positive, they will be isolated. They won't be allowed to return until they have two negative tests. 
In addition to the testing requirements, players will have symptom and temperature checks at least twice a day. 
On game days, there will be other health measures in effect. Players and other personnel that won't be involved in the game will sit in the stands or another area. Non-players must wear masks in the bullpens and dugouts. While gum is allowed, spitting is prohibited. And the MLB said there should be no fist bumps, high-fives and other "celebratory contact." 
Arguably the most noticeable policy will be that no fans are allowed for games. Players will play in empty stadiums during the 2020 season. 
"I've never not played in front of fans," Locastro said. "Even when I was in high school, Little League, college at Ithaca, we've always had such good support and a lot of fans at all our games. It's not only me, but it's going to be everybody in the major leagues that has to adjust to that. The name of the game is to win and it's going to be a sprint. The only focus is going to be on winning and we're just going to have to adjust to it." 
Regardless of the rules that will be in place, Locastro is eager to take the field. He's aiming to build on his 2019 season in which he set a Diamondbacks single-season record for hits-by-pitches (22) and stole 17 bases. He also hit his first major league home run, a solo shot at Yankee Stadium on July 31. 
Before spring training ended due to COVID-19, Locastro had a .250 batting average, three doubles, two runs batted in and a pair of stolen bases. He worked on his swing in the offseason to add some power to his repertoire. 
He's ready for any role with the Diamondbacks. He can start, serve as a fourth outfielder, enter games as a pinch-runner or as a defensive replacement. 
"I'm just so excited to finally be playing," he said. "I'm like a little kid on Christmas." 
Politics reporter Robert Harding can be reached at (315) 282-2220 or robert.harding@lee.net. Follow him on Twitter @robertharding.