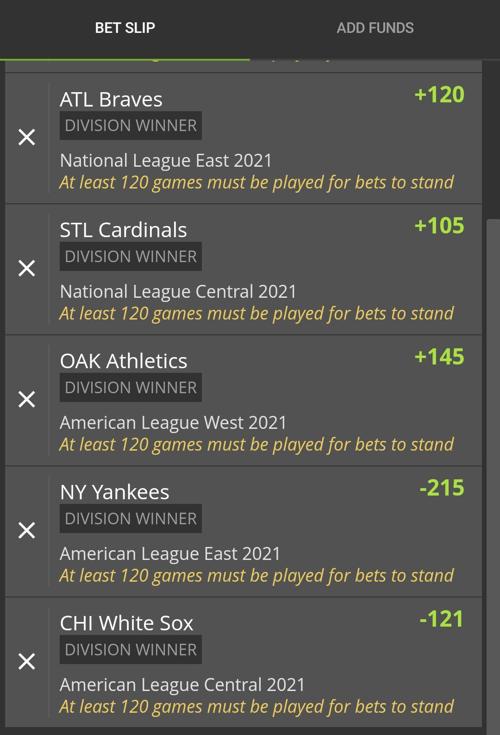 It took a pandemic to create the impetus that has mobile sports betting on the verge of coming to New York state. Mobile sports betting is part of the state budget that was approved this week but this doesn't mean you're going to be able to bet an MLB parlay or the NFL on your phone anytime soon.
Like anything else that we've see the state of New York do, it's complicated. Really, really complicated. I am not going to try to explain the intricate details because I don't want to confuse you anymore than I am already. The more I read about it, the more my head spins. I am going to try to boil it down to simplify it.
Basically, the NY Lottery is going to run mobile sports betting. They will license a specific, small number of sports books that will pay millions of dollars for the right to offer mobile betting. The servers that take the bets must be in the casinos that offer physical sports betting.
People who write about sports gambling as their main gig say this is a bad way to operate. They say New York should do it like New Jersey, in which several (about 20) sports books offer mobile betting. The thinking is more competition, the better for the bettor (yes I wrote that on purpose).
Gov. Andrew Cuomo is the main force behind this system that NY plans to use. His idea is to maximize revenue for the state which in theory sounds like a good idea. The point is to make the state money. The state Legislature wanted the New Jersey style system because it also includes the Native American tribes that also offer sports betting in their casinos which they feel will ultimately lead to more revenue for the state.
The Cuomo plan is supposed to offer ways to include the tribes but this isn't 100% certain, meaning that it's possible you may not be able to place a mobile sports bet in Cayuga and the nine other counties that are included in the Oneidas' exclusive zone. There's a chance the Oneidas could go to court over this.
See, I told you it's complicated.
Of course it's still very early in this process. For all we know this may work out and by the time 2022 rolls around, you may be able to bet on the NFL playoffs. But one thing I've learned over the years is to trust the judgments of the experts who know the most about their field. The experts say this is the wrong way and we'll see if they're wrong.
In the end, all of us who want to bet sports on our phones or computers may not care about all of this financial and legal mumbo-jumbo. If you can place a mobile sports bet, do you really care if you don't have that much choice of sports books (which means promos and odds shopping)?
In the end, mobile sports betting is going to be legal in New York. That should be good news for some people. How and when it operates will be interesting to see how it works out.