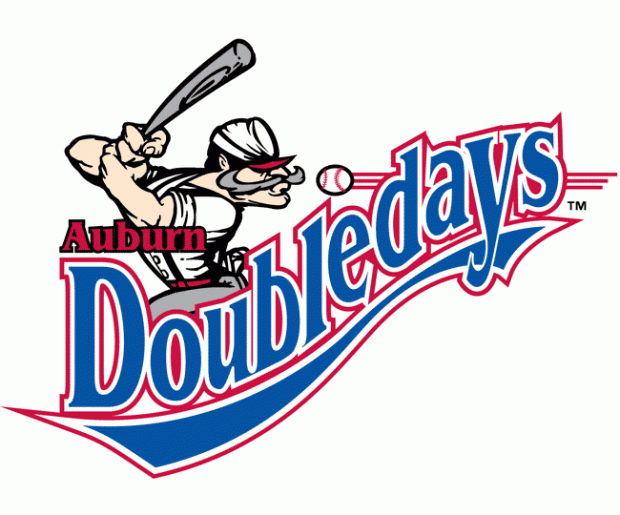 The Auburn Doubledays led 3-0 through the first four innings but couldn't hold on as the West Virginia Black Bears came back for a 4-3 win on Monday night in a New York-Penn League game in Morgantown, W Va.
JT Arruda led Auburn with three hits and a RBI single that gave the Doubledays a 1-0 lead in the top of the third.
Jacob Alu and Anthony Peroni each had a pair of hits for Auburn. Alu had a RBI single that made it 2-0 in the third.
Wilmer Perez plated Auburn's final run on a sacrifice fly in the fourth inning. 
Auburn starter Tyler Dyson allowed just one hit in four shutout innings. Tyler Yankosky (1-3) came in in the fifth and allowed four runs, three earned, on four hits in 1 2/3 innings. Auburn pitching only allowed six hits for the entire game.
The Doubledays, who won on Sunday 7-2, will look to take the rubber game Tuesday night in the series finale with West Virginia. Auburn is back at Falcon Park on Wednesday night against the Williamsport Crosscutters.
Be the first to know
Get local news delivered to your inbox!