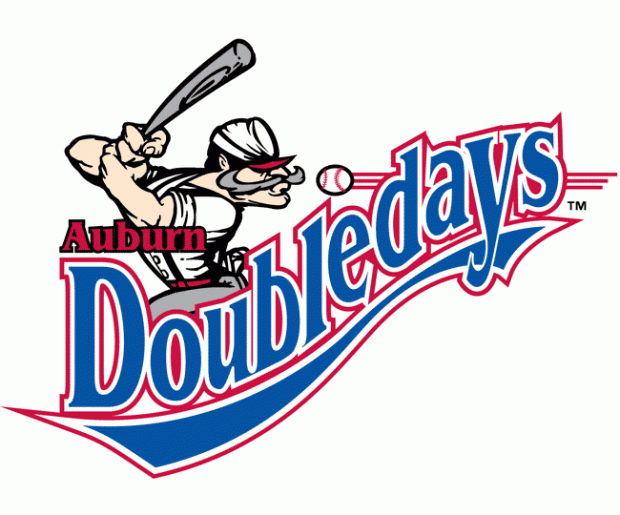 A lot was at stake on Monday afternoon as the Auburn Doubledays hosted the Batavia Muckdogs in the 2019 season finale at Falcon Park.
Batavia needed a win to clinch at least a share of the Pinckney Division title. Auburn, which owns the New York-Penn League's worst record, was looking to play spoiler.
Alas, Auburn could only manage three hits in a 7-0 loss to Batavia. Anthony Peroni had two of the three hits and Jake Randa had the third.
Auburn ends the season 30-46, Batavia finished 41-35 to win the division by one game over West Virginia.
Batavia took a 1-0 lead in the second and put it away with four runs in the third. 
Lucas Knowles (1-1) started on the mound for the Doubledays and lasted four innings, allowing five runs (four earned) on four hits with a pair of strikeouts and no walks.
The last home game of the season drew an announced attendance of 1,357.
Auburn's final win of the season came Sunday in a 3-1 road win at Batavia.
Wilmer Perez led with three hits, including a pair of doubles and a RBI. Ricardo Mendez plated a RBI with a sac fly and Jose Sanchez had a RBI double.
Auburn starter Pedro Gonzalez (1-4) threw five hitless innings with a pair of walks and six strikeouts.
Be the first to know
Get local news delivered to your inbox!