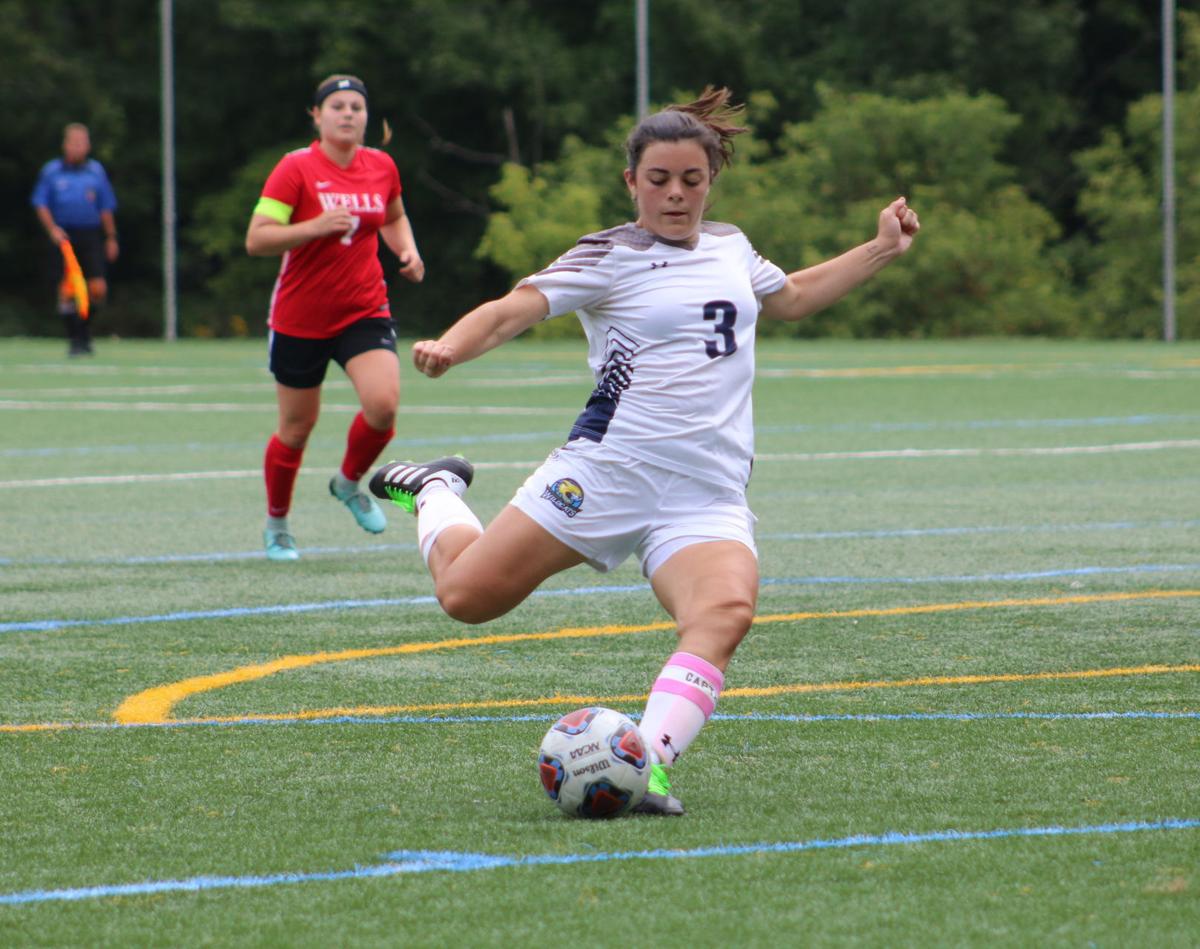 Michaela Breeze's hot start put her at the top of the leaderboard.
The Auburn graduate posted 15 goals in the first five games, the most among any women's soccer player in Division I, II or III.
The total also broke the Cazenovia College program record for goals in a season. Just five games in.
For Breeze, knowing it's her final year to play college soccer has put some urgency into her game.
"I think a part of it is knowing it's my senior year and last chance to be out there and put it all into the game," Breeze said in a phone interview Wednesday. "We also have a lot more girls this year, so we have girls playing in the right positions and everything is coming together."
Breeze has three assists to go along with her 15 goals this season. During her junior year, she racked up 10 goals and five assists in 16 games.
With Breeze leading the way offensively, Cazenovia has gotten off to a fast start. The Wildcats won the first five games by a combined 34-3 margin before falling to Morrisville State 2-1.
"It feels great. Obviously, it's an accomplishment, but it's even nicer to have a team that's successful," Breeze said. "I can score all the goals I want, but if we don't have a good defense and they let in goals, we can't win games."
You have free articles remaining.
While Breeze has earned the individual accolades, her focus has been on getting the Wildcats back into the postseason.
"Last year we didn't," Breeze said. "We started strong and then part of the way through the season we had injuries and it was all downhill from there."
Breeze spent the previous two seasons at Cayuga Community College.
During her freshman season, Breeze led the Spartans with 19 goals. She then scored 10 of CCC's 12 goals as a sophomore.
Breeze said she was introduced to Cazenovia because the coaches for the Wildcats and Spartans knew each other.
"I'm really happy I stayed at CCC," Breeze said. "I was originally looking at Nazareth or Brockport or other schools. If I didn't go to CCC, I probably wouldn't have come to Cazenovia."
Breeze graduated from Auburn High in 2015. She believes her teammates and coaches there helped shape her into the player she is today.
"The team I played with my junior and senior year, we started playing together in like second or third grade and came up all the way through," Breeze said. "They made me who I am."
Breeze is a psychology major who wants to get into counseling and work with kids. Before that, she wants to finish her last soccer season at Cazenovia strong.
"It definitely has and I think that's why so many of us are doing whatever we can to be successful now," Breeze said. "We know all the work we've put in over 15 years with teams and practices, and it's coming down to these two months. Everything is coming down to now."
Sports writer Jeremy Houghtaling can be reached at 315-282-2256 or at jeremy.houghtaling@lee.net. Follow him on Twitter @CitizenHough.