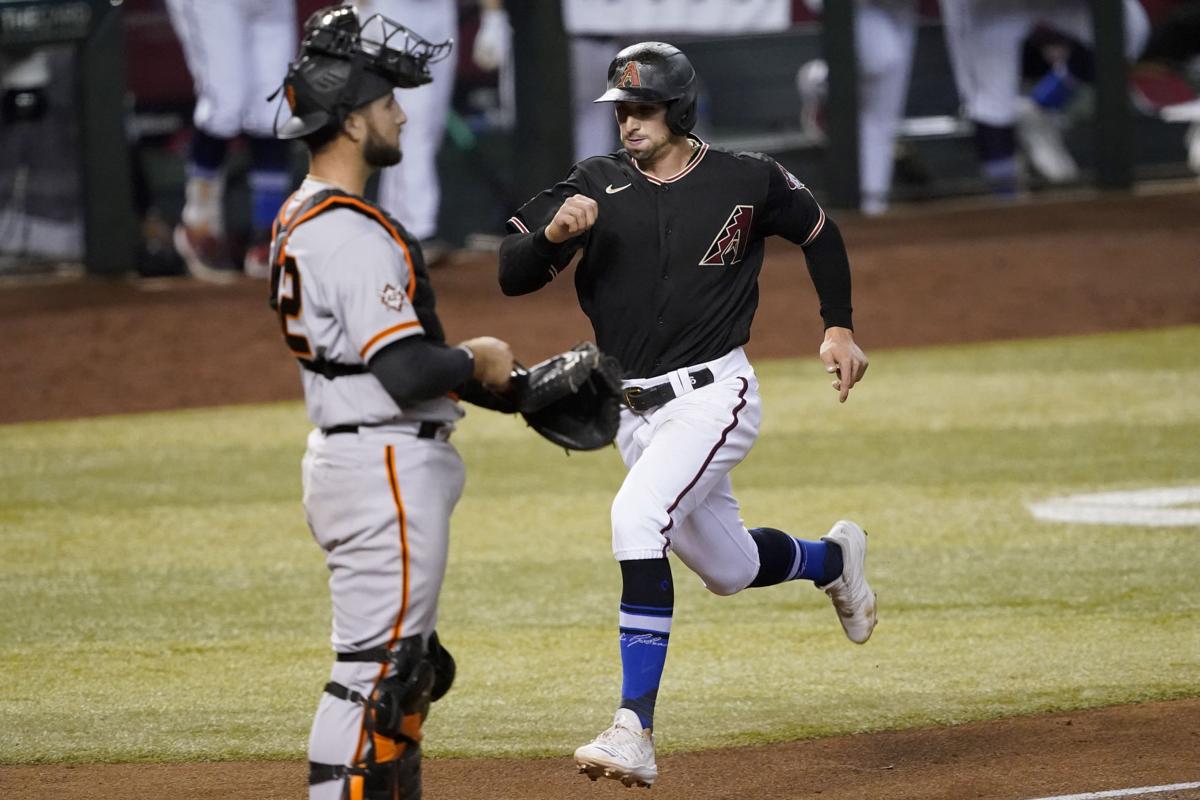 For the second consecutive season, Auburn native Tim Locastro is the fastest player in the major leagues. 
Locastro, an Arizona Diamondbacks outfielder, has the best sprint speed among all MLB players. MLB's Statcast defines sprint speed as "feet per second in a player's fastest one-second window." Statcast uses a player's best performance on two types of plays to determine their average sprint speed — runs of two bases or more on non-homers and runs from home to first on either "topped" or "weakly hit" balls. 
Entering Wednesday's game, Locastro was second on the sprint speed leaderboard behind Philadelphia Phillies outfielder Roman Quinn, whose average sprint speed is 30.3 feet per second. But against the Los Angeles Dodgers, Locastro lined an RBI triple into the left-center field gap. The hit allowed Locastro to showcase his speed — and boost his standing on the sprint speed leaderboard. 
According to Statcast, Locastro had a sprint speed of 31 feet per second after hitting the triple. That's higher than his season average and four feet per second faster than the average major leaguer. 
Locastro also ranks high in another category: bolts. Statcast defines a bolt as a run of at least 30 feet per second. That speed is considered "elite." 
This season, Locastro has 18 bolts, ranking him third in the majors. Washington Nationals shortstop Trea Turner leads with 41 bolts, but Turner has also started 41 games this season. Quinn is second with 23 bolts. He's played in 30 games, including 21 starts. 
Locastro has appeared in fewer games (25) than Turner and Quinn, and he has fewer starts (10). 
Locastro's speed has been an asset for the Diamondbacks. In two seasons with the club, Locastro has 20 stolen bases. He has three swipes in 2020. 
His speed has helped him inch closer to a major league record. He has stolen 25 consecutive bases without being caught to start his career. He is two stolen bases away from tying the record held by Hall of Famer Tim Raines. 
Politics reporter Robert Harding can be reached at (315) 282-2220 or robert.harding@lee.net. Follow him on Twitter @robertharding.