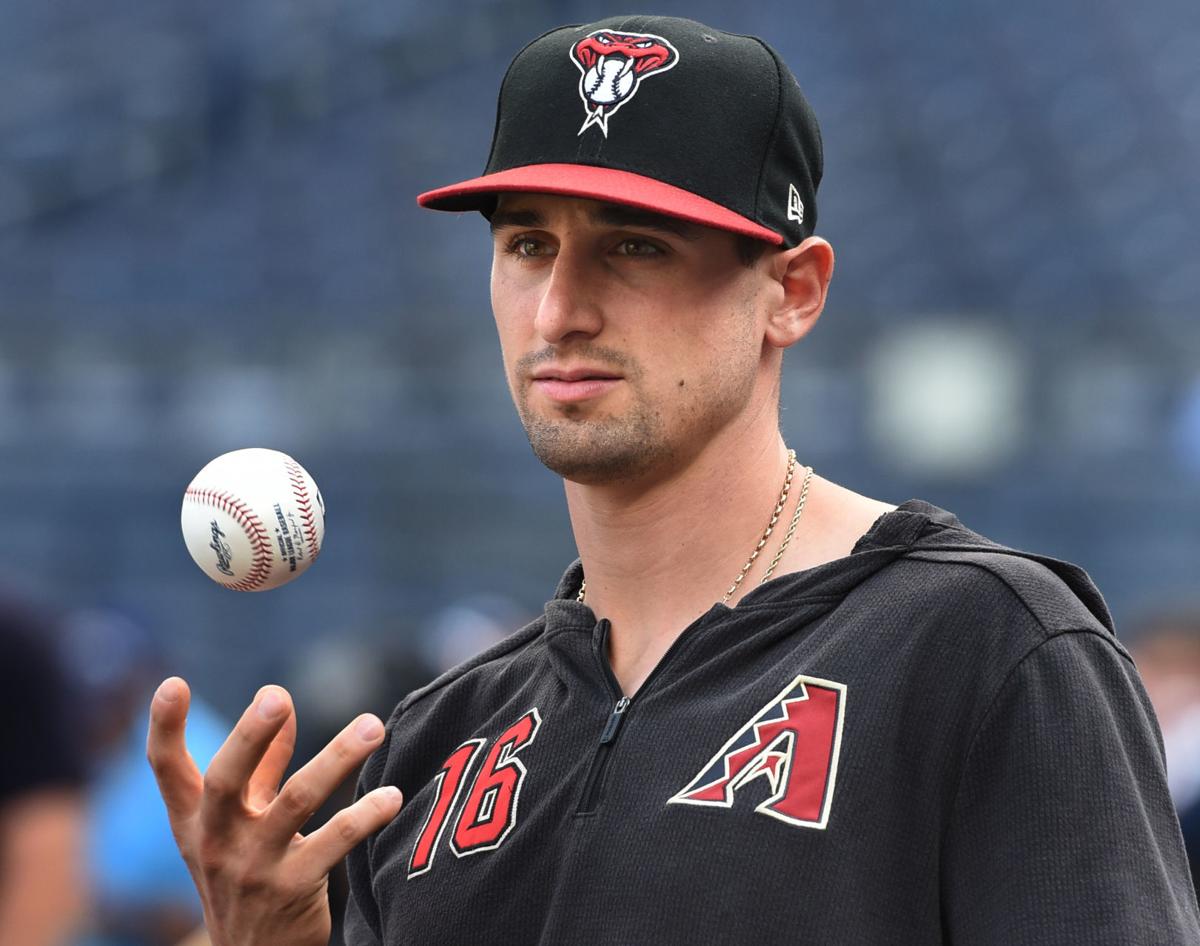 Tim Locastro is ready for spring training — and an opportunity to compete for a spot on the Arizona Diamondbacks' opening day roster. 
The Auburn native and Diamondbacks outfielder is one of several players who will officially begin spring training Monday. Pitchers and catchers reported to Salt River Fields, the Diamondbacks' spring training facility, on Wednesday. Locastro and the other position players must report on Sunday. 
Locastro received his first significant major league experience in 2019. He played in 91 games, batted .250 and stole 17 bases. He was hit by a pitch 22 times to set a new Diamondbacks' single-season record. He also smacked his first major league home run. 
The four-month offseason, Locastro said in an interview with The Citizen, went as planned. While he returned home to visit family and friends, he didn't take much time off. 
"It was maybe a week and then I was back at it," he said. 
Entering the offseason, Locastro wanted to improve his offensive output, specifically his power. He said he lifted weights and made a slight change in his swing. 
You have free articles remaining.
"Besides that, I tried to keep everything as it's been in the past because it's worked for me," he said. "I didn't want to deviate from that too much." 
Locastro will be in contention for an opening day roster spot. Reporters who follow the Diamondbacks project him to be the team's fourth outfielder. It's not a starting position, but it's a role he's familiar with after last season. He filled in for injured players, made spot starts so a teammate could rest or entered games in a pinch-hitting or defensive capacity. 
The Diamondbacks bolstered its lineup with the addition of two outfielders, Kole Calhoun and Starling Marte. The club also signed Madison Bumgarner, a former pitcher with the San Francisco Giants and three-time World Series champion. 
"The front office went out and they did an unbelievable job to get us the pieces to get over that hump and compete for a title," Locastro said. "I think everybody in the clubhouse has that same mindset. We all want to win." 
While Locastro reports Monday, he has already been at the Diamondbacks' spring training facility preparing for the season. He said he's been in Arizona since mid-January. The Athletic published a story about offseason drills for the Diamondbacks' outfielders. Locastro was mentioned in the piece. 
Locastro is thrilled that so many of his teammates also arrived early to prepare for spring training and the upcoming regular season. They are ready to compete, he said. 
"It just shows the chemistry that our team has already before the season starts," he added. "It's definitely going to be an exciting season." 
The Diamondbacks will practice next week before playing their first spring training game Saturday, Feb. 22, against the Colorado Rockies. The club opens the regular season at home March 26 against the Atlanta Braves. 
Online producer Robert Harding can be reached at (315) 282-2220 or robert.harding@lee.net. Follow him on Twitter @robertharding.