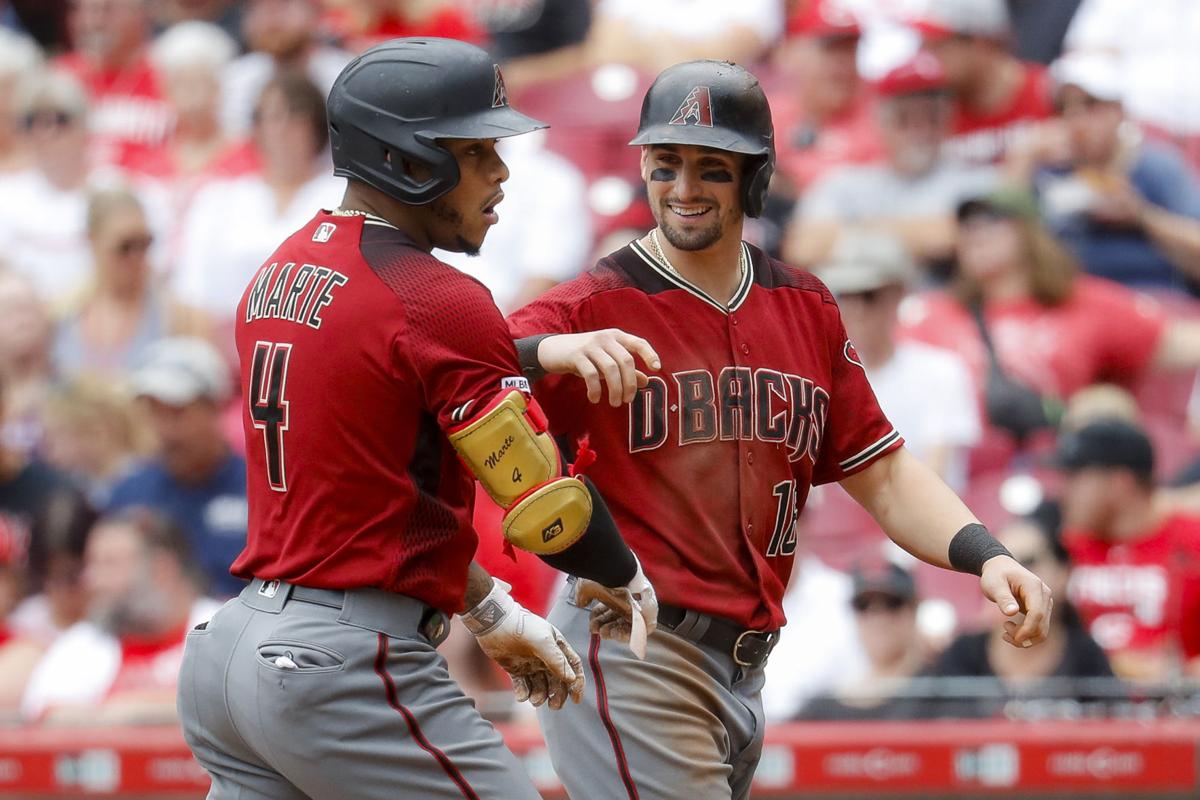 Auburn native Tim Locastro's willingness to take one for the team has helped him secure a place in the Arizona Diamondbacks' record book. 
Locastro, who started in center field and led off for the Diamondbacks Sunday afternoon against the Cincinnati Reds, was hit by a pitch in the fifth inning. It's his 20th hit-by-pitch this season, which is a new Diamondbacks single-season record. 
The previous high was Justin Upton's 19 hits-by-pitches in 2011. Justin Upton played in 159 games that season. Locastro broke the record while appearing in his 81st game with the Diamondbacks. 
You have free articles remaining.
Locastro is among the league leaders in hits-by-pitches. As of Sunday, he ranks fourth in the majors. Chicago Cubs first baseman and Reds outfielder Derek Dietrich are tied for the league lead with 25 hits-by-pitches. Washington Nationals outfielder Victor Robles is slightly ahead of Locastro with 22 hits-by-pitches. 
But none of them are getting hit by pitches at the same rate as Locastro. If he played a full 162-game slate, he would be on pace for 40 HBPs — 11 shy of the single-season major league record of 51 by Hughie Jennings in 1896. 
The team record is the second hit-by-pitch mark Locastro has either broken or equaled this season. In May, he tied the major league record with three hits-by-pitches in a game. 
In seven professional seasons, Locastro has been hit by a pitch 184 times. This year, he's been hit 29 times while playing with the Diamondbacks and Triple-A Reno, Arizona's top farm club.