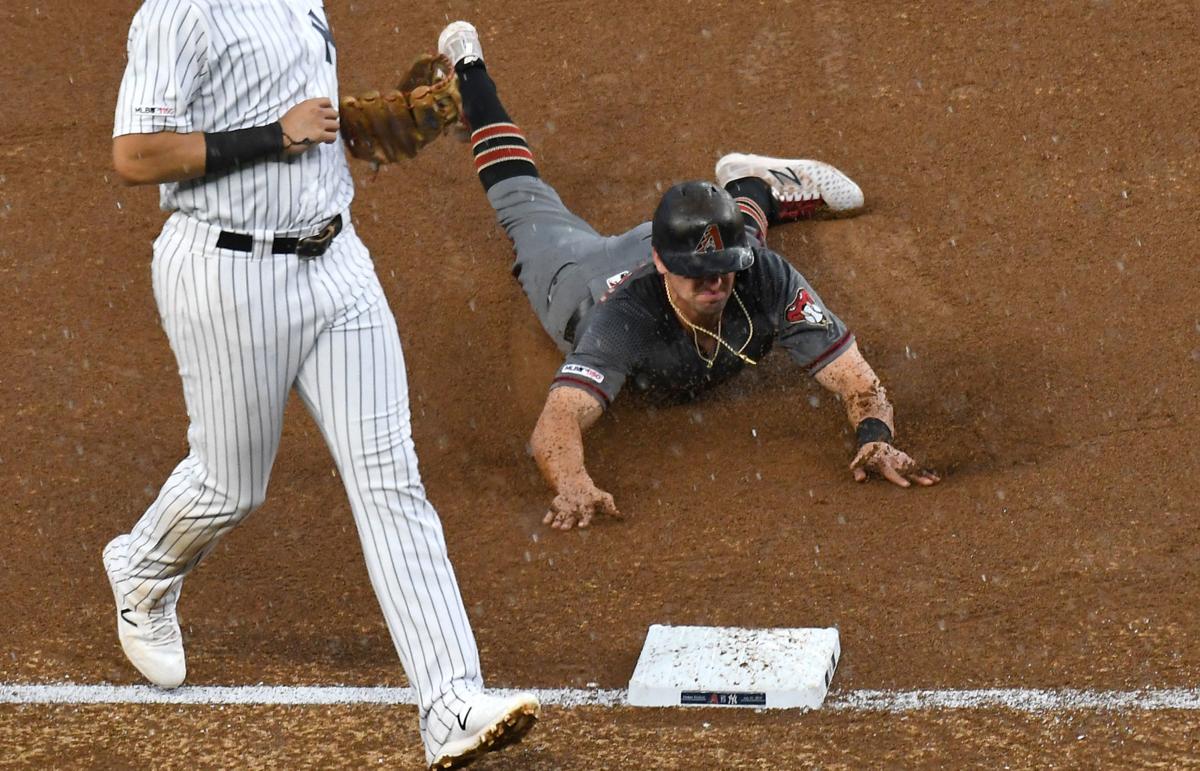 Auburn native and Arizona Diamondbacks outfielder Tim Locastro continues to be a force on the base paths — a trait that's helping him close in on a major league record. 
With a stolen base Saturday afternoon, Locastro has 20 consecutive stolen bases without being caught to start his career. The MLB record is held by Hall of Famer Tim Raines, who stole 27 consecutive bases to start his career. 
Locastro is tied for fifth with Jackie Bradley, Jr. on the all-time list. He trails Raines, Mitchell Page (26), Quintin Berry (25) and Jacoby Ellsbury (25). 
You have free articles remaining.
In 80 games with the Diamondbacks this season, Locastro has 15 stolen bases. He is, according to MLB's Statcast, the fastest player in the league. His sprint speed, which is defined as the "feet per second in a player's fastest one-second window," has been measured at 30.8 feet per second. 
Locastro also has the fastest time — 3.94 seconds — running from home plate to first. And he has 55 "bolts," which are runs of at least 30 feet per second. He's ranked fourth in the league in that category. 
Before joining the Diamondbacks this season, Locastro stole five bases in parts of two seasons with the Los Angeles Dodgers. He made his major league debut with the Dodgers in 2017 and stole a base in the second game of his career. 
Locastro stole four bases with the Dodgers in 2018, including three after he was called up from Triple-A in September. 
This season, the Auburnian received more opportunities with the Diamondbacks. His stolen base total ranks among the top 30 in the league — he's tied for 27th — and he's second on the team behind Jarrod Dyson, who has 29 stolen bases.