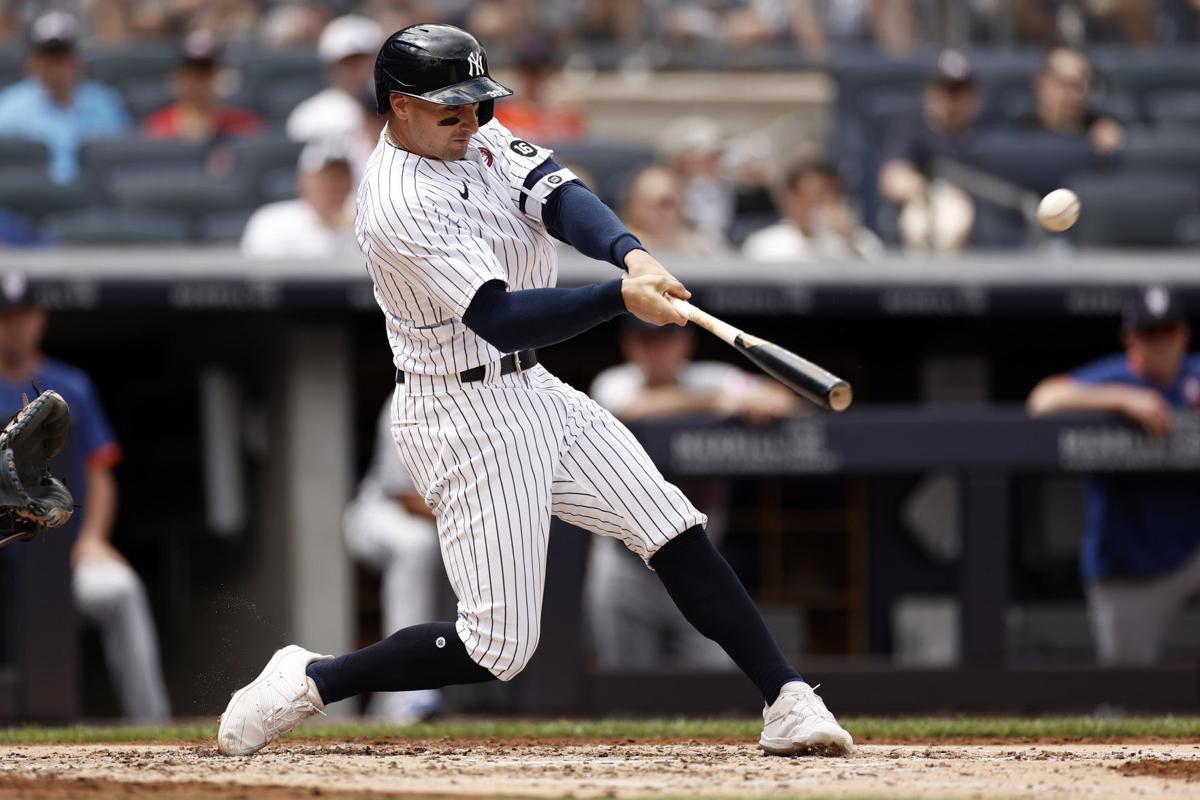 Tim Locastro delivered in his debut with the New York Yankees on Sunday. 
The Auburn product, who started in the first game of a doubleheader against the New York Mets, hit a sacrifice fly in the second inning for his first RBI as a Yankee. It was part of a three-run inning that gave the Yankees an early lead. 
Locastro had another plate appearance in the seven-inning game. He grounded out in the fifth before being lifted for a pinch-hitter in the seventh. 
It was Locastro's first start after being acquired by the Yankees on Thursday. New York received him from the Arizona Diamondbacks in exchange for a minor league pitcher. 
Locastro spent parts of three seasons with the Diamondbacks and emerged as a reliable reserve outfielder. He also showcased his speed on the base paths — he set a major league record with 29 consecutive stolen bases without being caught to start his career — and a knack for getting hit by pitches. 
The struggling Yankees needed help in the outfield after Aaron Hicks suffered a season-ending injury. Before Locastro was added to the active roster, Clint Frazier was placed on the injured list. 
While Locastro made his Yankees debut on Independence Day, it wasn't his first major league game at Yankee Stadium. When he was with the Diamondbacks in 2019, he played against the Yankees at Yankee Stadium. He had two hits, including his first major league home run. 
Locastro also played in the second game of Sunday's doubleheader. He replaced Miguel Andujar in left field in the sixth inning. The Yankees won 4-2 to split the twin bill. 
Politics reporter Robert Harding can be reached at (315) 282-2220 or robert.harding@lee.net. Follow him on Twitter @robertharding.