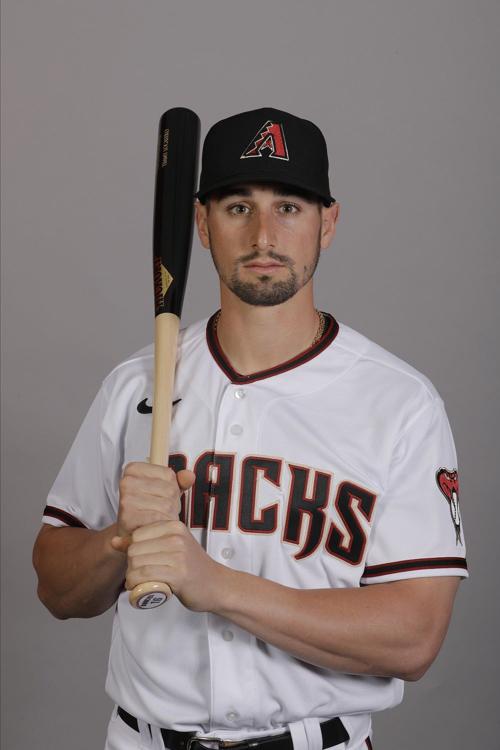 Auburn native Tim Locastro's speed helped the Arizona Diamondbacks win their first game of the 2020 season. 
With the Diamondbacks and San Diego Padres tied 2-2 in the ninth inning, Locastro entered as a pinch-runner after Arizona loaded the bases against Padres closer Kirby Yates. Ketel Marte hit a sacrifice fly and Ildemaro Vargas scored to give the Diamondbacks a 3-2 lead, but Locastro remained at second base. 
The next batter, David Peralta, singled up the middle. Locastro came around to score and pad the Diamondbacks' lead. 
It was the eventual winning run. The Diamondbacks gave up a run in the bottom of the ninth, but held on for the 4-3 win. 
Locastro has played in two of the Diamondbacks' first three games this season. He also entered as a pinch-runner in the opener. 
At one point Sunday afternoon, Arizona was the last team in Major League Baseball without a win. The Diamondbacks got off to a sluggish start in the first two games, with 7-2 and 5-1 losses on Friday and Saturday. The club had 12 total hits in two games. 
Offense continued to be a problem for most of Sunday's game. But the bats came alive in the last two innings. 
The Padres led 1-0 entering the eighth inning, but the Diamondbacks struck for two runs. Starling Marte hit an RBI single tied the game, then Eduardo Escobar grounded into a double play that scored the go-ahead run. 
The Padres tied the game in the bottom half of the inning on an RBI single by Greg Garcia, but the Diamondbacks answered back in the ninth. 
Vargas singled off Yates to put the go-ahead runner on base. Kevin Cron and Nick Ahmed walked to load the bases. Locastro, who is the fastest player in the majors and stole 17 bases last season, replaced Cron at second base. 
Ketel Marte hit a sacrifice fly that scored Vargas, but Locastro didn't advance because the Padres cut off the throw from center field. However, he was still in scoring position. 
That paid off when the next batter, Peralta singled to center and Locastro easily scored from second. It was an insurance run the Diamondbacks needed to get their first win of the season. 
Politics reporter Robert Harding can be reached at (315) 282-2220 or robert.harding@lee.net. Follow him on Twitter @robertharding.
Be the first to know
Get local news delivered to your inbox!