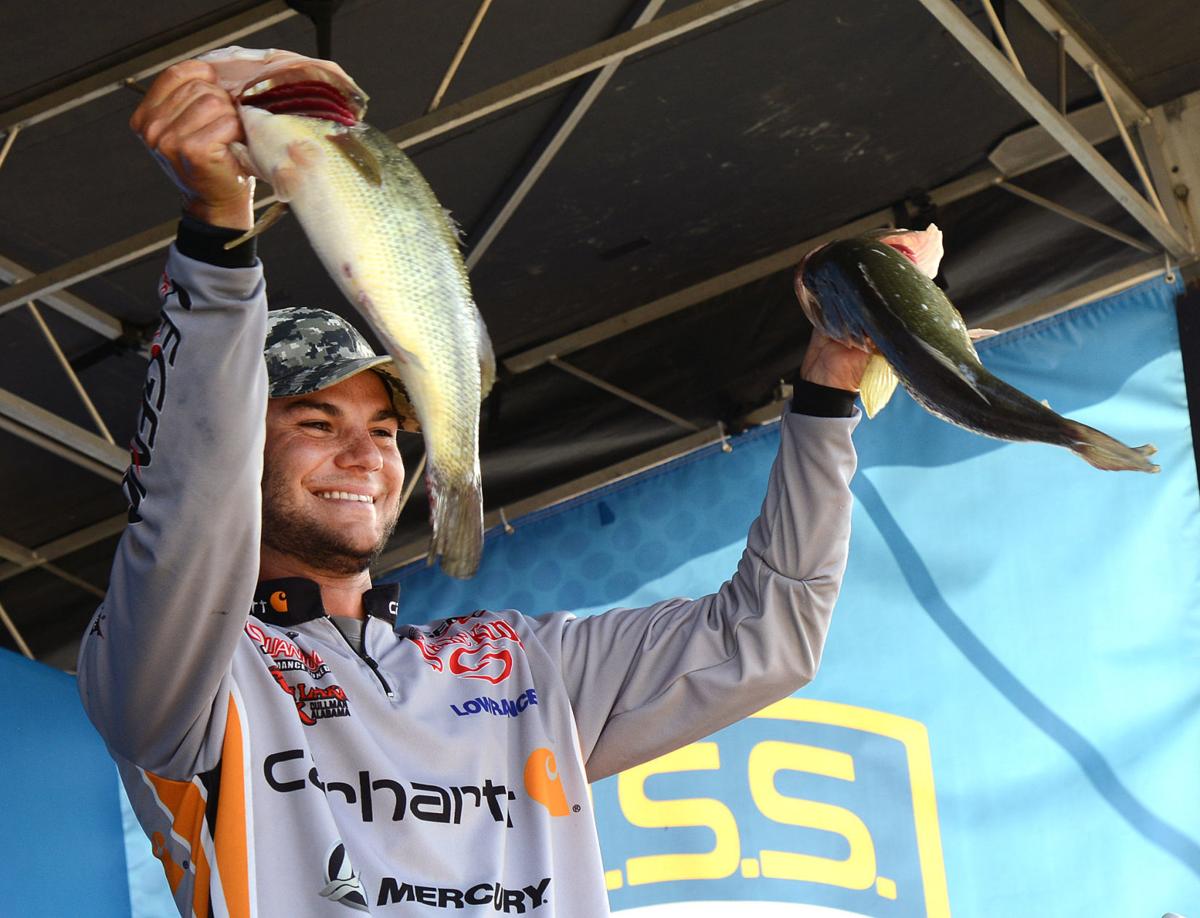 The Bassmaster Elite Series is making its return to Cayuga County after a two-year absence.
Beginning Thursday, Aug. 22 and continuing through Sunday, Aug. 25, the SiteOne Bassmaster Elite will visit Cayuga Lake. It will be the third time that the Bassmaster Elite visits Cayuga Lake; previous stops were in 2014 and 2016.
In 2016, the event was held in late June and Bassmaster veteran Kevin VanDam accumulated a four-day weight total of 71 pounds, 13 ounces to edge second-place finisher Jordan Lee's total catch of 70 pounds, 12 ounces.
With the event being held almost two months later in the year this time around, series pros are expecting a different kind of catch when they venture out onto Cayuga Lake.
"The first time we were there for an Elite Event, it was a summertime event (late August, 2014) and it was probably 99% largemouth," said Bassmaster pro Keith Combs in a press release. "When we went back in 2016, we saw a few more smallmouth. I expect to see a couple of big small mouth this time, but not many."
Stretching nearly 40 miles — but only 1.7 miles across — Cayuga Lake is one of the smaller bodies of water that Elite series anglers will compete in this year. Grass and dock areas are expected to be heavily fished sections of the lake.
"If it's anything like the last visits, I think grass will be more of a player. It's just the main feature of that lake," Combs said. "This lake has a lot of milfoil, eel grass and a variety of other vegetation. In the 2016 tournament, there were some 4 1/2 to 5 pounders weighed in and we'll see that again this year. ...If a guy finds the right area where they're schooling, smallmouth can definitely be a factor."
Bassmaster's visit to Union Springs will be the third-to-last event of the Elite series this year, with events in Oklahoma and Michigan upcoming in September.
The last event in the Elite series took place last weekend in the St. Lawrence River in Waddington. The winner, Micah Frazier, topped favorite Chris Johnston with a four-day total of 87 pounds, 4 ounces. Frazier's Day 4 total of 25 pounds, 9 ounces vaulted him from from 10th place entering the final day to first.
Be the first to know
Get local news delivered to your inbox!