WEEDSPORT — Even as good swings failed to result in hits early, the Warriors were confident they'd eventually catch a break.
With the game on the line and sophomore Jake Brown swinging away, that break came at the perfect moment.
Brown hit a line drive to right field that scored Aidan Mabbett from third to secure a 5-4 walk-off win for Weedsport baseball over Cato-Meridian Wednesday at Weedsport High School.
Brown's hit was his second of the game, as he finished 2-for-4 with a double, run and RBI. His game-winning hit was set up by walks from Mabbett and Alex Murray, as a wild pitch moved both over into scoring position during the final at-bat.
"We knew with the top of the order coming up in the seventh that that's what you want," Weedsport coach Rob Matson said. "Seventh inning with the game on the line against a league and longtime rival, all we want is a guy at second and that's what we got. 
"Jake put the ball in play and I thought they caught it at first, so (Aidan) had to tag but he scored the winning run. We're thrilled."
Mabbett also energized the Warriors' offense with a 3-for-3 game that included one run, one walk and two RBIs. Jake Hickok (one run, one RBI) and John Lynch added one hit each. Eric Lin and Garrett Sawyer both walked and scored.
Alec Cady (run), Brent Pollock (RBI) and Ryan Corsoniti (run, RBI, two walks) all had a pair of hits for the Blue Devils. Tyler McGetrick, Gavin Carvey (run, walk) Garrett Weller (RBI), Justin Donnelly and Trent Lunkenheimer all finished with a hit.
Weedsport's Murray earned the win on the mound, pitching three innings of relief while scattering five hits, striking out two and walking two. He was charged with one run against. 
Through the first three innings, the Blue Devils were well in control as Weller, Cato-Meridian's starter on the mound, held Weedsport to one hit through the first three frames. On the other side, Corsoniti scored on an Weedsport error in the second inning, and Weller and Pollock both had RBIs in the third to give Cato-Meridian a 3-0 advantage. 
Consecutive hits to start the bottom of the third by Brown and Hickok began the Warriors' rally. Brown led off with a double, moved to third on a wild pitch and was brought home on a single by Hickok. Walks by Lin and Sawyer loaded the bases with two outs and Mabbett singled up the middle to score two and put Weedsport ahead 4-3. 
"We were hitting them right on the screws at guys and we knew eventually they would fall," Matson said. "The tide kind of turned. They started hitting them right at guys and ours started to fall. We were just working on our patience and working on being aggressive with two strikes."
Corsoniti continued to be a thorn in the Warriors' side in the fifth inning, driving in the tying run to set up Brown's heroics in the final frame. 
Weedsport might've been fighting from behind in the seventh if not for the defense. Cato-Meridian had two runners in scoring position in the sixth with out one and Cady tried to lay down a safety squeeze to score the go-ahead run. His bunt attempt was snared by the Murray, who ran in from the mound and tagged out the runner Lunkenheimer who was charging home from third. 
Murray forced Caleb Welsh into a ground out to end the inning and the threat. 
"(Cato-Meridian) does a lot of bunting," Matson said. "In that situation it kind of crossed our minds and we're hoping they're not bunting, but there's not a another guy we'd prefer to have on the mound in that situation other than Alex Murray. He knew exactly what to do and ran right at the guy to get him out. It was a huge play."
Weedsport (6-3) hosts Bishop Ludden Thursday while Cato-Meridian wraps up the regular season at 4-5. 
Cato-Meridian Weedsport Baseball 9.JPG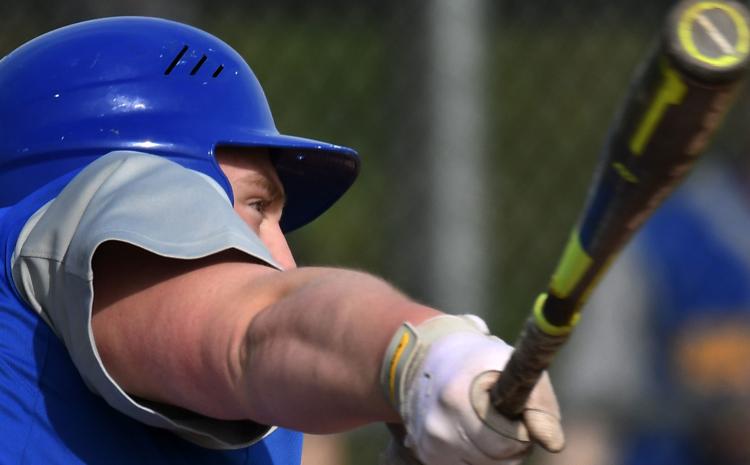 Cato-Meridian Weedsport Baseball 1.JPG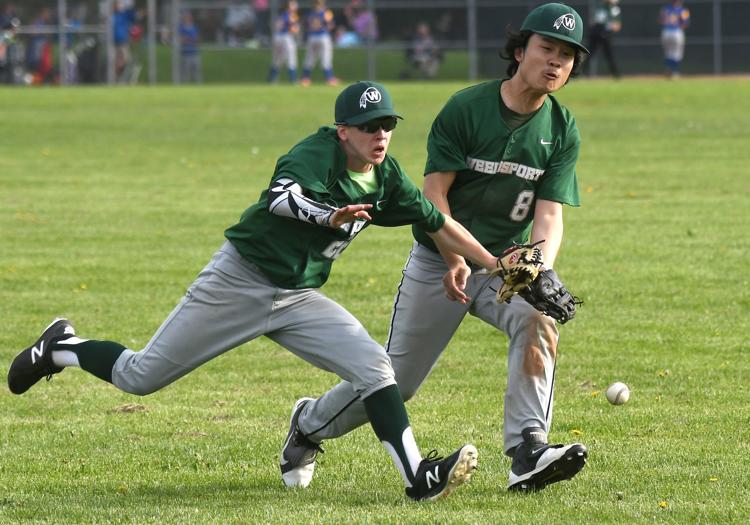 Cato-Meridian Weedsport Baseball 2.JPG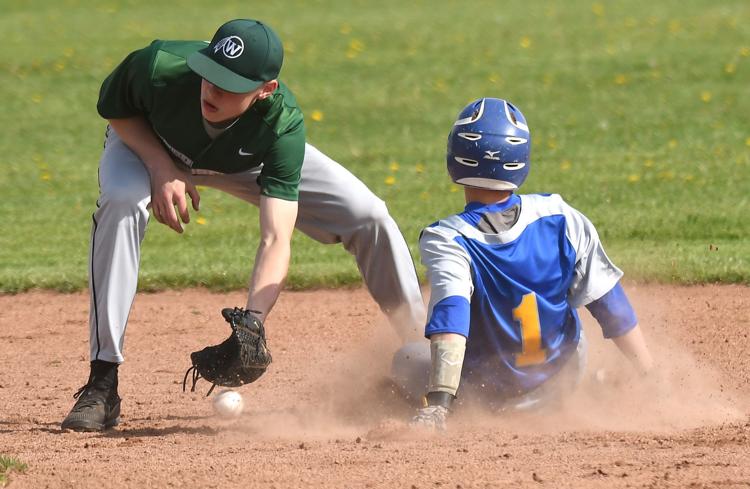 Cato-Meridian Weedsport Baseball 3.JPG
Cato-Meridian Weedsport Baseball 4.JPG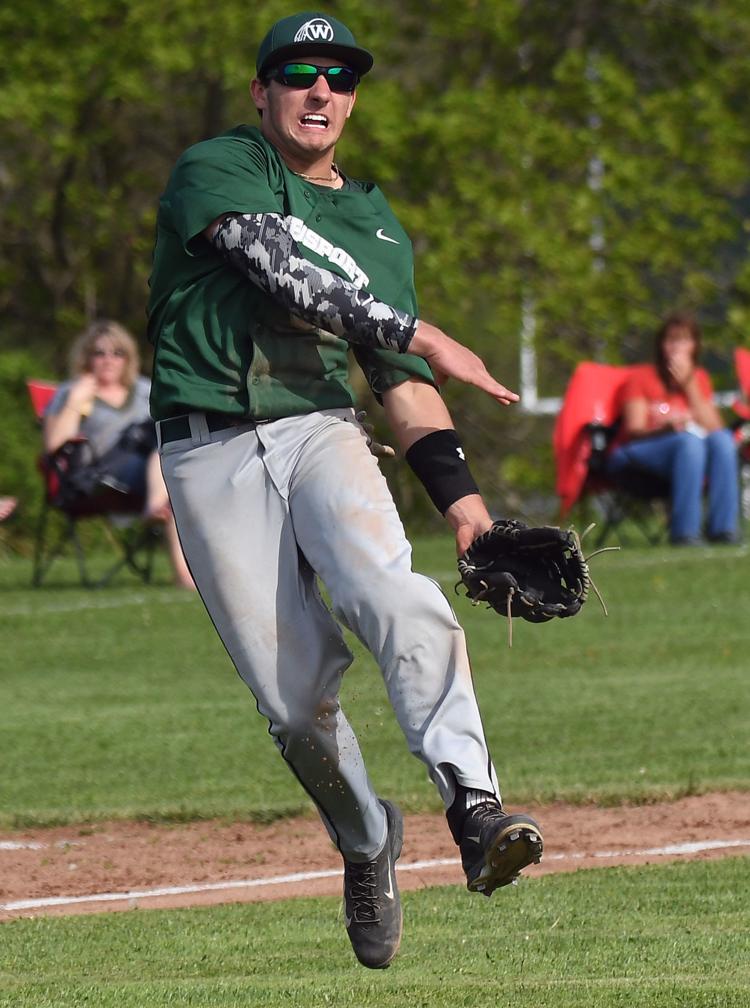 Cato-Meridian Weedsport Baseball 5.JPG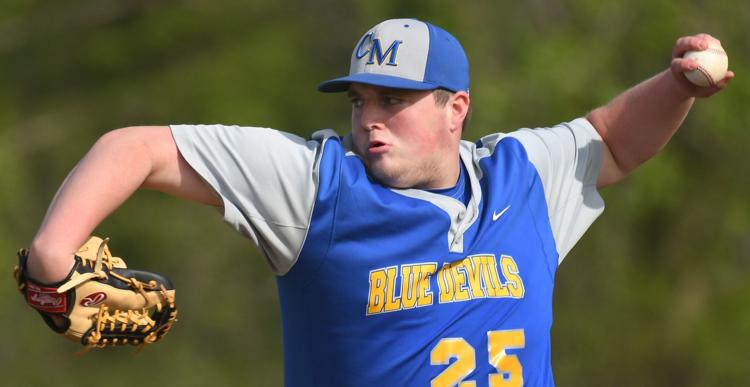 Cato-Meridian Weedsport Baseball 6.JPG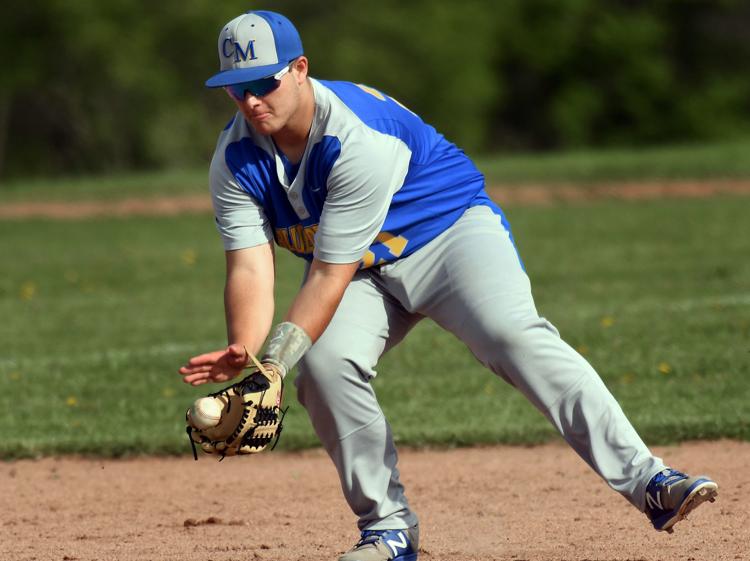 Cato-Meridian Weedsport Baseball 7.JPG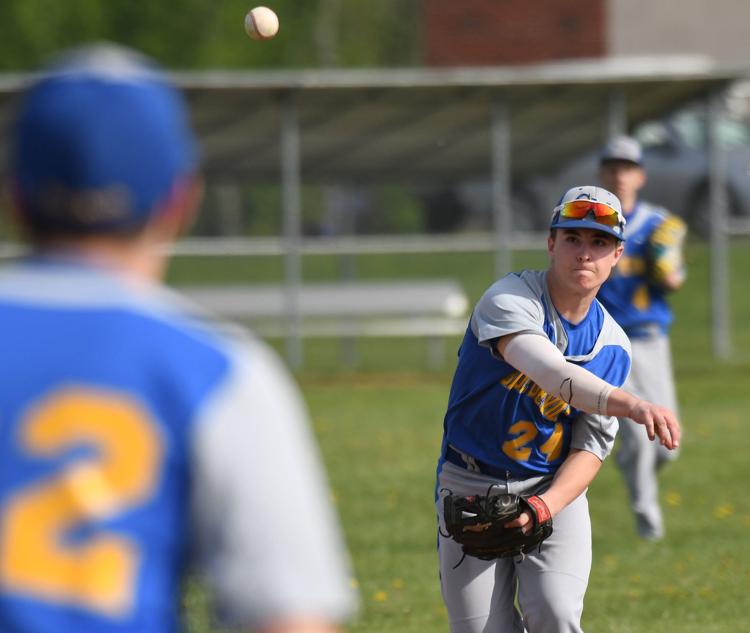 Cato-Meridian Weedsport Baseball 8.JPG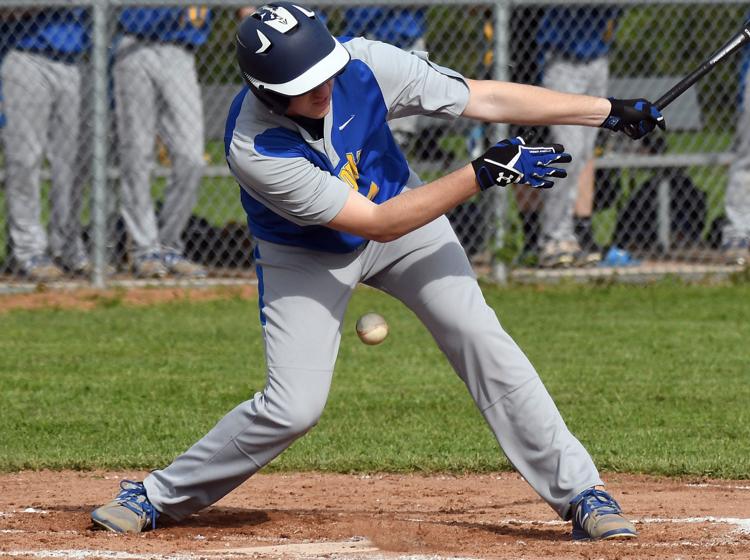 Cato-Meridian Weedsport Baseball 10.JPG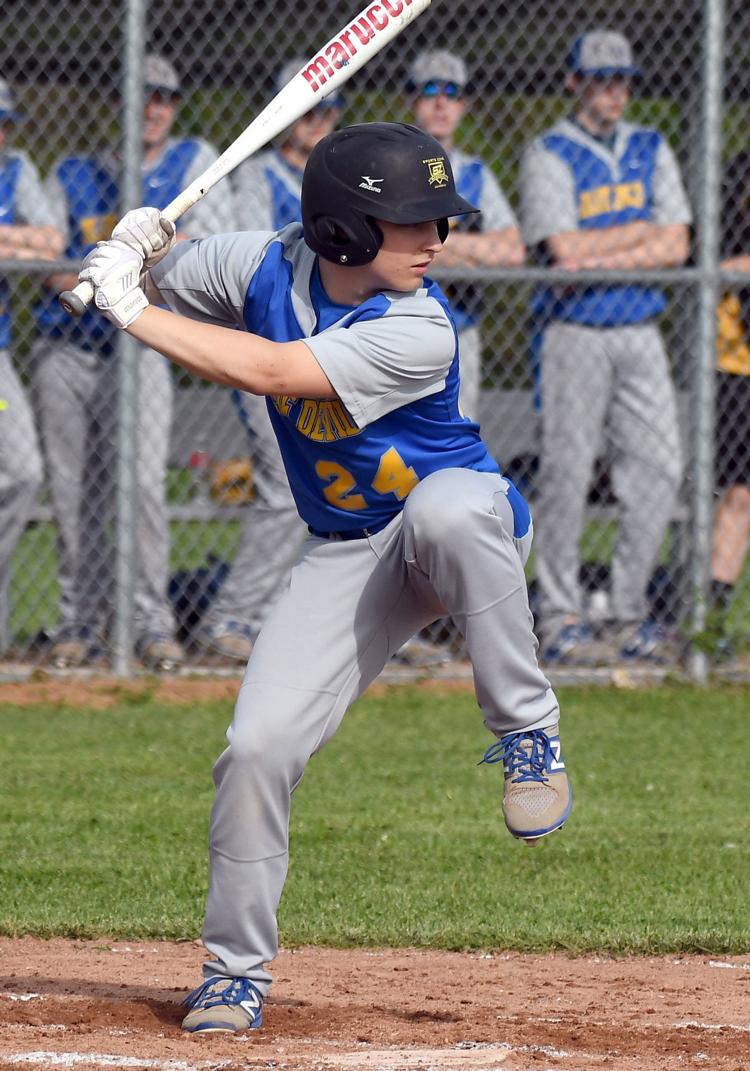 Cato-Meridian Weedsport Baseball 11.JPG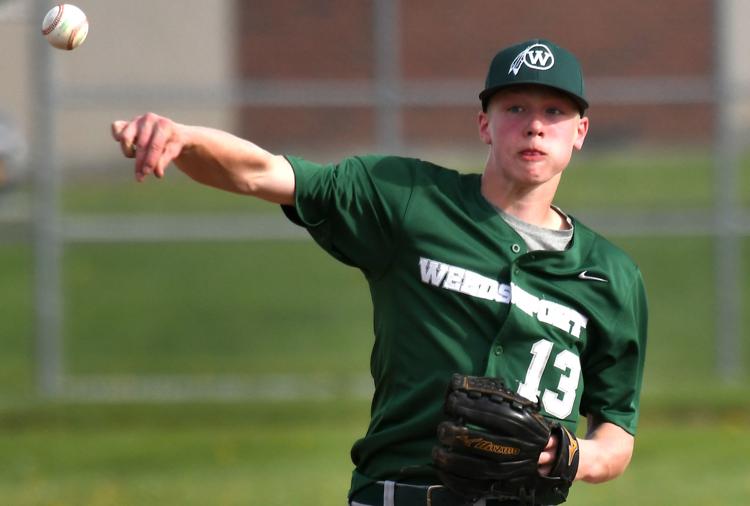 Cato-Meridian Weedsport Baseball 12.JPG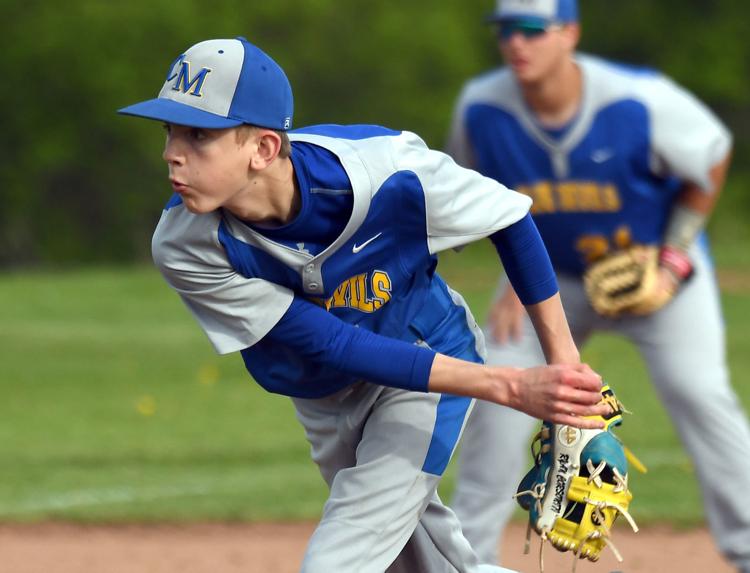 Cato-Meridian Weedsport Baseball 13.JPG
Cato-Meridian Weedsport Baseball 14.JPG