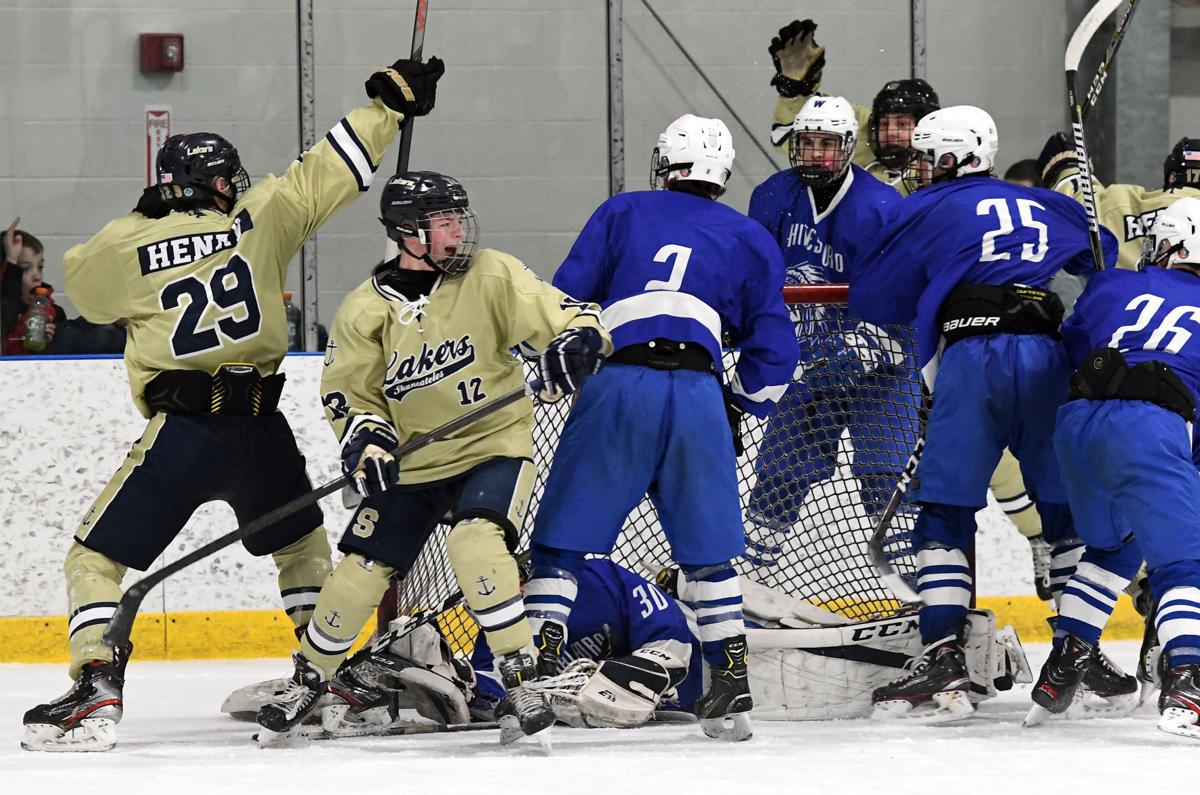 Following weeks of pleas from around the state to allow high-risk sports to return, Gov. Andrew Cuomo has finally relented. 
Cuomo announced Friday that high-risk sports, which includes basketball, hockey, volleyball and wrestling, can begin competition Feb. 1. 
High-risk sports have been limited to socially distanced practices for several months, as New York state had a ban on games and scrimmages, citing COVID-19 safety concerns. 
The new authorization comes with a caveat: local health departments must give the final OK. Cayuga County officials were not immediately available for comment on how it may proceed.
Onondaga County Executive Ryan McMahon said during his Friday coronavirus briefing that the county will allow the high-risk sports to start competition. The county will work next week with Section III officials to develop safety protocols. 
"There's still a lot of questions, but there's a lot of excitement and a lot of positive energy," said Moravia athletic director Todd Mulvaney. "We feel like the kids really need this right now. We see them struggling in other areas of their lives, and what they need back is a sense of normalcy."
Said Weedsport varsity boys basketball coach Jon Sgarlata, "I thought the momentum was definitely building toward this. Our day-to-day message was to prepare your bodies as if there was going to be a season. Everyone had good optimism, especially as states around us gave it a go. But it was pins and needles for sure."
In the state's updated guidelines for sports and recreation, health departments must factor in COVID-19 infection and transmission rates, as well as the ability to enforce protocols, when giving permission for high-risk sports. 
The state is also recommending that schedules remain regionally based and intrastate travel be limited. 
In a Zoom call with media Friday evening, NYSPHSAA Executive Director Robert Zayas said there will be no adjustment to minimum practice rules — wrestling will require 10 practices before meets can start, while other sports require six practices. The state is also limiting attendance to two spectators per student-athlete, though the final determination is left up to each individual section. 
School districts must also determine whether or not they want to partake in high-risk sports. In the fall when low- and moderate-risk sports (soccer, golf, cross country, field hockey) were allowed to start, only four Cayuga County-area schools opted in: Auburn, Jordan-Elbridge, Skaneateles and Weedsport. 
Two school districts — Cato-Meridian and Port Byron, both members of Section III — chose not to participate in the allowed fall sports. Moravia, Southern Cayuga and Union Springs didn't participate in fall sports either as part of a Section IV decision. 
Mulvaney said he expects Section IV to be "all systems go."
Friday evening, the Port Byron Central School District announced via its Facebook page that, despite allowance from the state, it would forego the opportunity to play high-risk indoor sports this winter. 
"We are working towards participating in low risk and safe outdoor sports like baseball, softball, track and field in the spring. We understand how hard this is on our winter student athletes especially seniors," Port Byron said in its Facebook post. 
Cuomo's announcement is also a strong sign that high school football can be played this academic year. Considered a high-risk sport, football was not allowed during the fall, so the New York State Public High School Athletic Association pushed the sport to its Fall II season, which is currently slated to begin March 1. 
For programs that will begin in February, results-based goals will have to be tempered. The NYSPHSAA will not hold championships for winter sports, while Section III already announced that winter sectional tournaments had been canceled. 
However, much can still be accomplished in unique, condensed seasons.
"What better way to learn (how to handle adversity)? They're still gonna have the camaraderie of the team, of being on time, of being disciplined," Sgarlata said. "All of those same lessons a coach wants a high school kid to learn, we still have that opportunity." 
Cuomo has been met by a full-court press from athletic administrators and state politicians in recent weeks, urging the return of high-risk sports as the athletic calendar winds down. State Sen. John Mannion and state Sen. Pam Helming, Auburn's two state senators, both shared letters sent to Cuomo asking for reconsideration on the ban of high-risk sports. 
The New York State Athletic Administrators Association also wrote to Cuomo, citing country-wide stances on high-risk sports — as of this week, New York was one of only three states in the country that had not announced a start date for winter sports. Neighboring states Pennsylvania and New Jersey have already started winter sports. 
While much of the focus has been on high school sports, the return of high-risk sports will also impact athletics at lower levels, including youth and club leagues, which fall under the same umbrella. 
Sports reporter Justin Ritzel can be reached at 282-2257 or at justin.ritzel@lee.net. Follow him on Twitter @CitizenRitz.