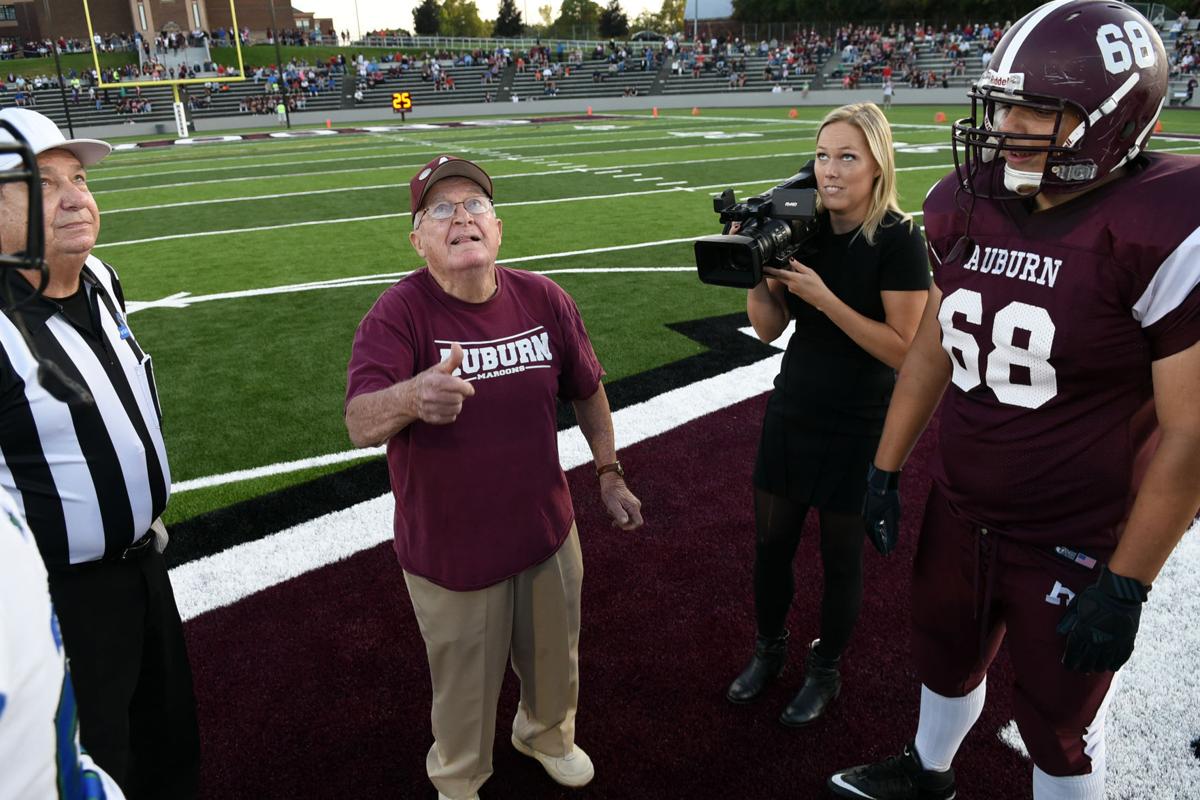 A 1950 graduate of East High School in Auburn, Dick Williams was forever the quarterback of the undefeated 1949-50 varsity football team. 
That accomplishment was a mere speck in a lifetime of contributions to the Auburn school district's athletics program. 
In the decades following his high school graduation, Williams continued to give back to his hometown in a myriad of ways. He also served his country as a member of the United States Navy during the Korean War. 
On Dec. 7, Williams passed away at the age of 88. 
"He was a great man, a great human being, and so caring about the students," Auburn Enlarged City School District Superintendent Jeff Pirozzolo said. "He especially loved his football. He would be at the games two hours before just to get his seat."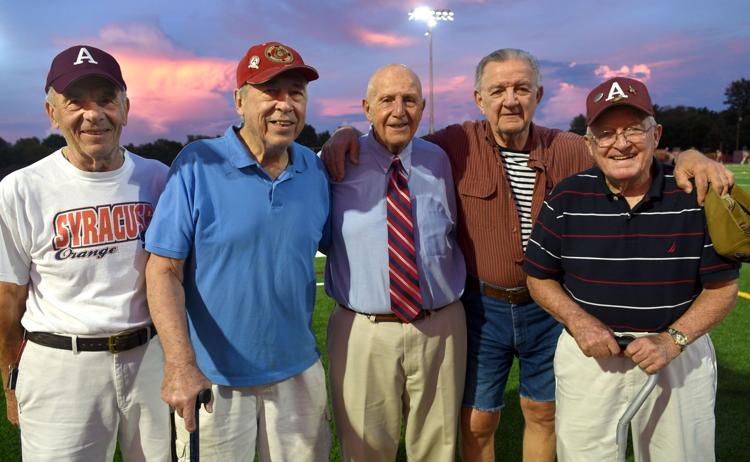 Few were more involved with Auburn athletics. He co-founded the school district's athletic hall of fame and served on the Hall of Fame Committee as chairman. Williams was inducted in 2002. 
He was also chairman of the Bob Dean Scholarship fund, named after the late Auburn football coach that Williams played for. The scholarship is awarded annually to one male and one female student-athlete from Auburn High School for their excellence in the classroom and field of competition. 
In his later years, Williams found other ways to connect to Auburn athletes. He regularly appeared in the varsity football locker room to address the team, serving as a "living link" to the program's rich history. 
"He made a great effort to ensure that the past wasn't forgotten. That was one of the great things when he spoke with the team," Auburn varsity football coach Dave Moskov said. "He'd often bring old leather helmets, pictures, tangible things that he would point to and remember some of the games. 
"We try to keep those memories alive and understand the history. He was that living bridge, able to communicate that to the kids."
Williams also made his presence felt through his officiating experience. A referee of 34 years and one-term president of the Syracuse Chapter of Certified Football Officials, Williams often appeared at football practices to help instruct the players.
"Early on I would always defer to Dick if we had a play we were putting in or if there was an obscure understanding of a rule," Moskov said. "He always had a wealth of information. (Williams and John Scanlan, another official) were great for us in terms of understanding the nuances of the game from an official's perspective."
What Moskov will remember most were Williams' contributions from behind the scenes, whether it be monetary donations or his personal time. 
"He wouldn't make a big fuss about it. He'd just say, 'Here, take this ... make sure the kids are provided for,'" Moskov said. "He made sure kids could go to camps, made sure kids had the things they needed if they couldn't afford it. 
"It was total dedication to the program. He was timeless in terms of his attitude and how he treated people."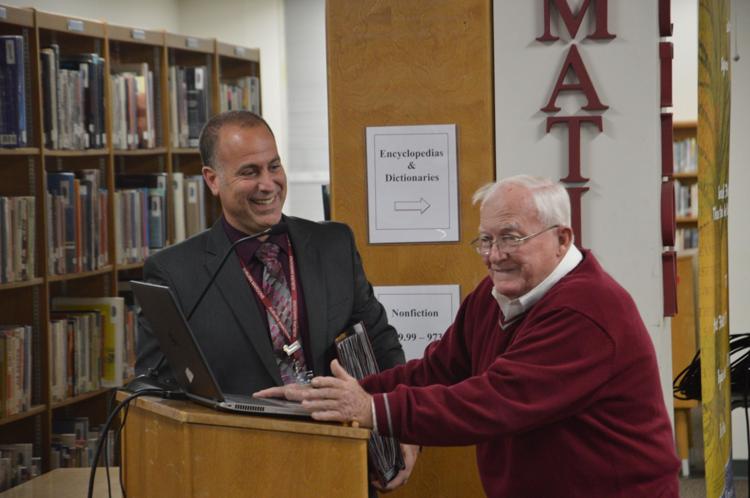 For over a decade, Williams was also a major advocate for the installation of a turf field at Holland Stadium. He worked with previous Auburn superintendents JD Pabis and John Plume on proposals that were ultimately voted down. 
Williams' efforts helped ensure that the latest proposal did not end up with the same fate. Pirozzolo remembers numerous invites to breakfasts with the Liar's Club — a group of Auburnians who meet every Thursday to "spin tales of the glory days" at Ann's Family Restaurant in Auburn — where those in attendance could inquire about the project. 
Along with Pirozzolo, Williams himself would serve up his pitch, explaining how a turf field would help Auburn remain competitive with the other large schools in central New York. 
"Nobody wants their taxes raised, so there was always plenty of questions that were going to be asked of me, and Dick would always be in full support of what the school district was doing," Pirozzolo said. "He absolutely bridged the gap between generations. The old saying was, 'We all played on grass and we were fine with it!' He explained to them the changing times and the changing game. He was very crucial in talking to that generation and helping them move forward on that."
After the project was approved in 2017, Williams appeared at an AECSD Board of Education meeting and presented Pirozzolo with a scrapbook, titled "The Road to Turf," which chronicled through articles and photos the process of bringing turf field to Holland Stadium. 
The scrapbook sits in Pirozzolo's district office for any guest to read. 
"He did a beautiful job with it," Pirozzolo said. "Everything I've done and all the administrators and the staff, he was always so proud. He never had anything negative to say. It was always positive. 
"You used to love to sit down and he'd tell you the old stories of when he played football. It's incredible how people's lives cross and the impact that people have on your lives. You always knew when you showed up at a football game exactly where he was sitting. I would go down there every game to see him. I'm gonna miss that in the future."
Sports reporter Justin Ritzel can be reached at 282-2257 or at justin.ritzel@lee.net. Follow him on Twitter @CitizenRitz.