Smalltown, USA often romanticizes its national pastime, but baseball was once a genuine fabric of life in Auburn. 
Whether it be the Y-Fields or Herman Avenue, local parks were littered with young baseball players; a stroll through town wasn't complete without seeing a game of catch. 
Especially during the summer months, children left the house early in the morning and didn't return home until dinner, often caked with dirt from hours on the diamond. 
Little League, Pony League, Babe Ruth and other youth leagues in Cayuga County never lacked for participants; Auburn High's varsity team won sectional titles so regularly that it resembled a national holiday; and the city was also the first stop for many major league hopefuls through Auburn's membership in the New York-Penn League.
The Maroons played their home games at the original Falcon Park, where attendance often exceeded 1,000. When the program won its first and only state title in 1985, players felt like local celebrities. 
Auburn was, in every sense, a baseball town. 
"You'd go out at 9 a.m. to the playgrounds and you'd play until your mother or father told you to come home or the street lights came on. That was our life," said Tom Napoli, a member of Auburn's championship team in '85. "It's just not like that anymore. I can't remember the last time I was driving around town and saw kids playing catch or hitting a baseball."
Now, the parks are quieter while baseball gloves collect dust instead of fly balls.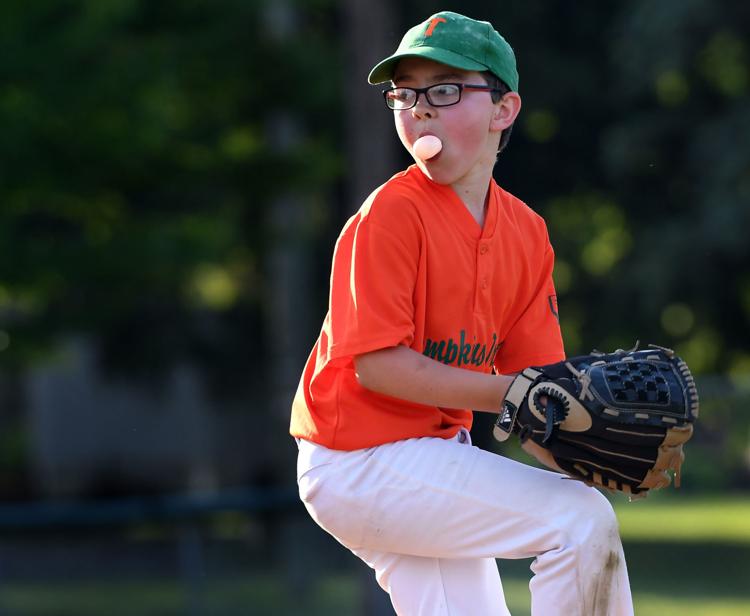 From 'golden era' to declining enrollment
Steve Komanecky, like Napoli, remembers days when he and his friends would play pick-up baseball before their summer league games. It was, he said, "the golden era of Auburn baseball."
"When we were kids, being up at the Little League fields — that's what you did in the summertime," said Komanecky, now the branch executive director of the Auburn YMCA-WEIU. "You hung out there. You couldn't wait. If you weren't playing, you wanted to do the announcing or keep score or be in the press box.
"This may be cliche, but kids don't play baseball for fun anymore."
Earlier this decade, the YMCA took over Auburn's youth baseball programs, and Komanecky has observed the declining participation up close. There are four leagues: Mustang (ages 5-8), Pony (8-10), Little League (11-12) and Senior Little League (13-16). 
Several years ago, there were eight teams in the Mustang League. There were four last spring, according to Komanecky. There were 14 Pony League teams within the last five or six years. This year, the league had eight teams.
Little League featured six teams. The Senior Little League had one team that played teams from surrounding districts like Geneva and Waterloo. 
That's down from 16.5% reported in 2008, and the decrease comes in spite of the institute's further findings that over the last six years more children (56.5%) are playing team sports. 
Locally, youth leagues are also coping with a lack of volunteers. Over the last five years, Komanecky said, the number of volunteers dropped from 20 to no more than six or eight. 
"The hardest part about running a baseball program now, Little League especially, is volunteers," he said. "It's very hard to find volunteers." 
Napoli hasn't coached at any level in nearly a decade — his last tenure in a dugout was as an assistant with Auburn High in the late 2000s — but he doesn't recall lack of volunteers being a issue in the past. 
"There was never a problem back in the early '80s and late '70s about having enough coaches or enough teams," Napoli said.  "We had great coaches back then — coaches who didn't even have kids on the team who coached because they loved the sport and cared about the kids."
In Auburn's Boys and Girls Baseball league, an instructional league for ages 5-8, numbers haven't been an issue. Tony Tabone, the league's president, says participation has been steady for "several" years. This summer, there were 170 players spread out over 12 teams. 
Tabone has heard theories concerning baseball's dwindling interest, but his program is still going strong. 
"We give people a good value for their money and we keep it simple," he said. "Things run in cycles, there's no doubt about it. We just try to provide a relaxed, structured environment for the kids to have fun, make some new friends and learn something about baseball.
"As a board we'd like to think that at 41 years we're doing something right. We'll keep our fingers crossed."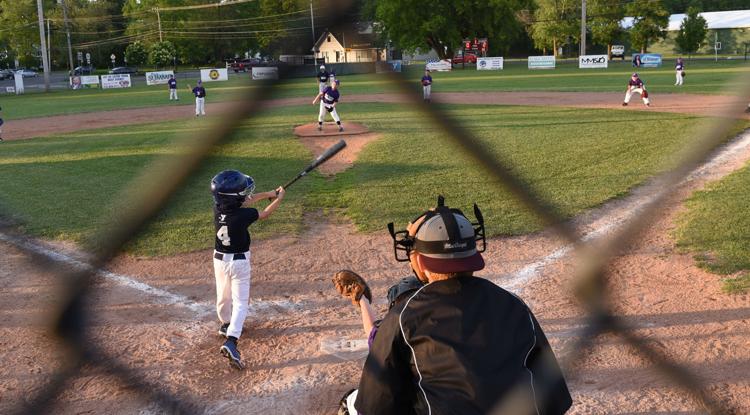 Travel baseball, a 'one-stop shop'
The struggle for baseball organizers in Auburn doesn't end with Little League. As players reach their teens, less and less are playing competitively in Auburn during the summer, instead taking their talents to various travel programs around the state, whether it be in Syracuse, Rochester, Utica, or elsewhere. 
That migration of local baseball talent meant the discontinuation of the Auburn Babe Ruth League and the abandonment of its ballpark, Veterans Memorial Park, in Aurelius. 
For those with aspirations of college baseball careers, travel baseball is the trendy option. Many of those programs offer year-round instruction, indoor facilities and the opportunity to showcase skills in front of college coaches and scouts. 
Some, like former Auburn High star Jake Coleman, play for Baseball U New York, a Syracuse-based travel program for future college recruits. Coleman's former varsity teammate Logan Murphy, an incoming senior at Auburn, plays for Dirtbags Baseball, another travel program located in Syracuse. 
Coleman also played Babe Ruth until aging out, and he enjoyed the "more relaxed" atmosphere compared to travel. However, he admits that the latter offers a higher likelihood of advancing to the next level. 
"You're not going to get scouts at a Babe Ruth game and you're not going to play in front of college coaches at Babe Ruth games," Coleman said. "I think people that really want to challenge themselves and play at the college level gravitate more towards travel ball."
The opportunity to be exposed to college coaches and scouts is an important marketing tool for travel programs. But the rise of travel leagues, tournaments and showcases also help the coaches. 
Daniel Zdanowski, who coached a few travel teams and the Union Springs varsity baseball team from 2012 to 2018, described travel baseball as a "one-stop shop" for college coaches. They can go to a weekend tournament, he said, and watch players from Auburn, Cicero-North Syracuse, Jamesville-DeWitt and other central New York schools in one fell swoop.
You have free articles remaining.
Register for more free articles
Stay logged in to skip the surveys
It beats the alternative: Crisscrossing central New York to watch teens play in summer leagues, such as the now-defunct Auburn Babe Ruth League. 
"It's the biggest bang for their buck," Zdanowski said. 
TJ Gamba, a lifelong Auburnian and head coach of the Cayuga Community College baseball team, agreed. He said travel baseball makes recruiting easy because the best high school players could all be in one place for a weekend tournament. 
But Gamba, who like Komanecky grew up playing baseball in Auburn, acknowledged the impact on local leagues — and on players whose families may not be able to afford the steep price of travel baseball. 
"It's $10,000 to $15,000 for some of these organizations to play in a year. That's college tuition," he said. "You have to decide if you're going to let your kid travel and play baseball or play in Auburn Little League and then at the next level. How are you going to hone your skills to even make the high school baseball team here in Auburn? Some of them are an expense to a family that may or may not be able to afford it. It's not an equal playing field from an economic standpoint." 
That's a major concern for Zdanowski, who believes Babe Ruth and Little League programs need to exist to ensure players who can't afford travel baseball still have access to play the game.
"How is that fair? It's not," Zdanowski said. "The community has a responsibility to keep leagues like that going because not every family can afford a $4,000 membership to a club let alone the travel expenses on top of that." 
There's also the question of how old children should be before they play travel baseball. Zdanowski said there are travel teams for children as young as 8 years old, but he noted that playing travel at that age isn't necessary because college coaches aren't recruiting players that young. 
According to Zdanowski, the best times for players to join travel leagues are the summers of their sophomore and junior years of high school. 
"If you play those two summers with a travel organization, you're going to get seen, you're going to get scooped up, a scholarship is going to be offered or a roster spot on a Division III, (junior college) or NAIA team is going to be offered."
Zdanowski added, "There's definitely benefits to playing travel ball at the younger ages, but it's not a necessity and anecdotally what I have found is when you ask and really push 'Why travel ball?' it's 'I want to get seen by college coaches and I ultimately want to play in college.' If that's the logic, it's the summer of your sophomore year and summer of your junior year. Those are your big ones." 
There have been conversations about starting a travel baseball program in Cayuga County, but Murphy, a catcher for Auburn's varsity team, pointed out the lack of an indoor facility as an obstacle for potential travel programs. Practice for travel often starts during the winter when New York's fields are covered in snow. 
Who would lead such a program is another question. Auburn varsity coach John Turcsik ran a summer league team for a few years, but dwindling interest and his commute from Rochester made it difficult. In a July phone interview with The Citizen, Turcsik said he's content being a dad and watching his 9-year-old son play. 
He noted that Auburn's JV coaches ran a summer league team this year against other central New York schools like West Genesee and Baldwinsville, and that team featured a handful of varsity underclassmen and JV players. It's an option for those disinterested in the commitment or finances required for travel.
Acknowledging the sport's changing landscape, Turcsik has no preference where his Auburn players compete when they're not wearing the school colors. 
"I'm probably one of the more laid-back coaches," Turcsik said. "As long as they're playing baseball somewhere, I'm happy to see that rather than where they're playing or who they're playing for. I like to see them playing baseball, getting out there and working at the game, while at the same time having fun during the summertime."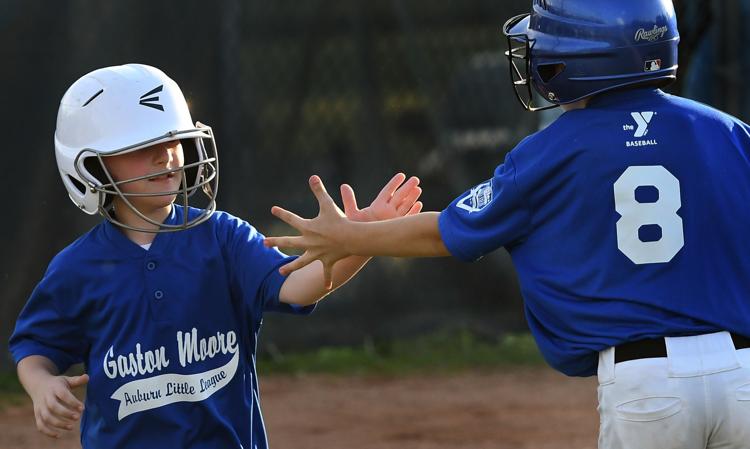 'Baseball has given me everything'
Travel organizations aren't the only competition for Auburn baseball leagues. Another sport is gaining popularity among Cayuga County's youth. 
The local baseball minds agree that a growing number of children are playing lacrosse instead of America's pastime. 
That doesn't necessarily mean it's affected the baseball talent pool. Steve Komanecky said the Auburn area continues to produce good baseball players, but lacrosse's rise is being felt. 
"This is the hotbed of lacrosse in the Northeast," Komanecky said. "A lot of kids finish up Little League and go to lacrosse, so you don't have the number of athletes in baseball you had before. You definitely don't have the number of kids to choose from when you're selecting tournament teams or even high school teams because a lot of those kids are going to lacrosse. Lacrosse is growing quick." 
Gamba shared Komanecky's observation about lacrosse's growth. But he also sees other sports, including soccer, competing with baseball for players over the summer. 
"They're growing in popularity or offering in communities, which is a great thing," Gamba said. "I'm not knocking any of them because any involvement in organized sport, in my opinion, has always been good." 
For Gamba, though, baseball is personally significant. As a player, he went to Ithaca College and was drafted by the Cleveland Indians. After his playing career concluded, he turned to coaching. 
Gamba has coached at all levels of baseball. He was at the helm for Auburn's varsity baseball team when they won the sectional championship in 2010. He's also been an assistant at Ithaca and, from 2016 through 2018, he was a coach with the Batavia Muckdogs, a short-season Single-A minor league affiliate of the Miami Marlins. 
"Baseball has given me everything I got from a lifetime experience," he said. "I learned a lot from just being in organized sports."
Baseball is a game that rewards patience and stick-to-itiveness. Even the best players in the world fail more often than they succeed. 
"It's a humbling game," said Logan Murphy. "You don't become a great player overnight."
He would know. In the spring, Murphy will begin his fourth and final year on Auburn High's varsity team. His journey with baseball began at 5 years old in the local boys and girls league. 
Since then, Murphy's played Mustang League, Pony League and Little League in Auburn, he's suited up for the Syracuse Jr. Chiefs, and he's competed with the CNY Outlaws out of Utica. 
Throughout all those teams, all those games, all those tournaments and all those at-bats, Murphy has built countless relationships that he believes will last forever. 
If a parent or friend approached him and asked, "Why play baseball?" Murphy already knows his answer.
"Baseball's just one of those things where you'll meet friends that you'll remember for the rest of your life," Murphy said. "Everyone who I've played baseball with growing up I still hang out with, still talk to on a daily basis.
"Stick with it and you'll create lifelong friends."