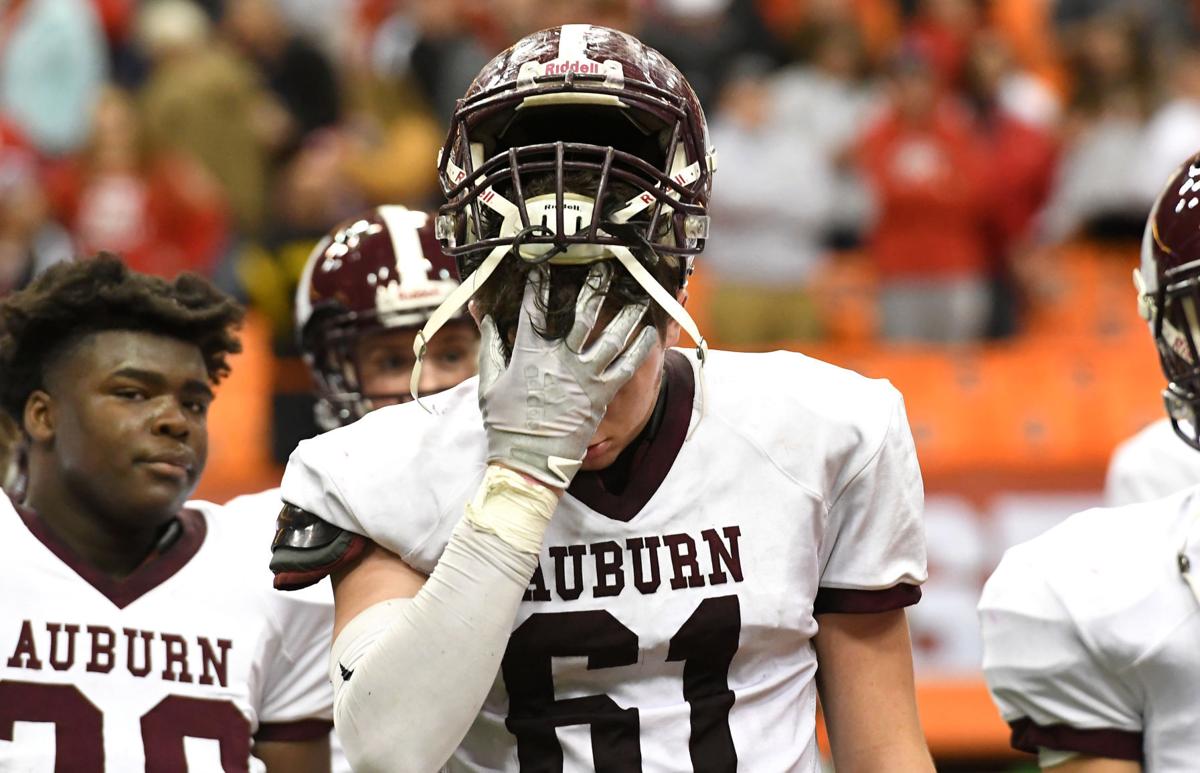 The return of high school sports will have to wait. 
The New York State Public High School Athletic Association announced Thursday afternoon that the start of the fall 2020 interscholastic season has been delayed until Sept. 21, and that all fall state tournament events have been canceled due to COVID-19. 
The decision comes at the recommendation of the NYSPHSAA COVID-19 task force, which met Thursday morning to discuss the upcoming interscholastic season. 
The fall 2020 season was originally scheduled to begin Monday, Aug. 24. The decision to postpone the start of the season extends the absence of interscholastic competition, which was put on hiatus in mid-March. Several winter state championship tournaments were canceled, and the entire spring 2020 season was canceled. 
The NYSPHSAA has also waived the seven-day practice requirement. As revised fall schedules are developed, the NYSPHSAA is encouraging school districts to only plan match-ups within their own region. 
"As the state considers reopening, it is unrealistic to believe athletic seasons can start on Aug. 24 as originally scheduled," NYSPHSAA President Paul Harrica said in a statement. "The priority will continue to be on the educational process and a return to learning in the safest way possible."
The NYSPHSAA also revealed plans to implement a condensed interscholastic schedule that would begin in January, if the fall 2020 season cannot take place as scheduled. In a conference call Thursday, NYSPHSAA Robert Zayas said "everything is on the table" for state tournaments if high school sports are pushed to January. 
"We're being patient, and we have the goal of being flexible as well," Zayas said. "If there's an opportunity to provide a culminating event at the end of a condensed season, then I would think our association would be very interested in providing that opportunity for students. But right now it's probably too early to tell if that would be a possibility."
Auburn varsity football coach Dave Moskov said the NYSPHSAA is "doing the best they can with the information they're getting from the state," and while this decision will affect how ready teams are for a possible upcoming season, "everyone's gonna be in the same position."
School buildings remain closed in the Auburn Enlarged City School District, but access is allowed to Holland Stadium facility, where student-athletes can conduct workouts on their own. 
"Our policy and our plan since this thing started is that whatever we can get, whatever we can do, we're going to maximize every second," Moskov said. "Is everyone going to be less prepared in terms of reps with their offense? Yeah ... but I don't think anyone's gonna have an advantage. We're all gonna be a little behind the 8-ball once we get started."
The decision to cancel championships will hurt countless teams across New York that had title aspirations. Skaneateles' boys soccer team is currently the defending Class B state champion, and the Lakers are set to return much of last season's championship roster. Auburn football, thanks to an at-large bid, advanced as far as the Class A state regionals last year and there was belief a similar postseason run was possible in 2020. 
The Cayuga County-area also regularly sends student-athletes to fall state championships in individual sports such as cross country and girls swimming. 
"Would we like to play in (a state championship)? There's no question," Moskov said. "That's been taken off the table. It's over, it's done, it's not gonna happen. It's a decision that's made, I listened to it and said, 'OK, let's move on.' The disappointment, that doesn't really advance the ball at all, so we get past that pretty quickly. It's not even on the radar."
For the potential condensed schedule, Season I would run from Jan. 4-March 13 and include typical winter sports (basketball, bowling, ice hockey, indoor track, boys swimming). Season II would be from March 1-May 8 and include fall sports (football, cross country, field hockey, soccer, girls swimming, volleyball). Season III would start April 5 and finish June 12, and would include normal spring sports  (baseball, softball, golf, lacrosse, tennis, outdoor track). 
The aforementioned start and end dates are tentative. 
When the COVID-19 task force met in late-June, several different scenarios were outlined, including a possible flip of the fall and spring seasons. Several spring sports, such as baseball, softball, and track and field, are considered "low-risk" sports by the National Federation of High Schools, while many fall sports, like football and soccer, are considered "high-risk." However, there has been concern expressed over the feasibility of such a plan.
Instead the NYSPHSAA's fallback, if a fall season can't take place this year, is the condensed schedule. Moskov said he is open to anything. 
"Obviously that's going to change things, but there's no reason we shouldn't play football," Moskov said. "It's a matter of when, and if they move it to the spring then so be it."
Sports reporter Justin Ritzel can be reached at 282-2257 or at justin.ritzel@lee.net. Follow him on Twitter @CitizenRitz.
Be the first to know
Get local news delivered to your inbox!