SYRACUSE — A year after capturing the Class C state title, Skaneateles football added a Class B section title to its mantle.
The Lakers took advantage of their usual high-flying offense and a bend-but-don't-break defense to defeat Cazenovia 41-10 in the Section III, Class B championship Saturday at the Carrier Dome in Syracuse.
It's Skaneateles' fourth sectional title and third since 2012.
"It's a testament to the kids I have," Skaneateles coach Joe Sindoni said. "This group really was formed by a very bad loss to Cazenovia two years ago when they were freshmen and sophomores. We played Caz in sectionals that year and they really put it on us.
"They've exceeded the path I laid out. A lot of it is on their hard work."
Skaneateles quarterback Patrick Hackler completed 16-of-21 passes for 200 yards, four touchdowns and one interception. while also rushing for 66 yards on 12 carries. Two of those touchdown passes went to Nick Wamp, who finished with six receptions for 95 yards, while the other two were hauled in by Nate Wellington. Wellington grabbed four receptions for 61 yards.
On the ground, Areh Boni carried the ball 19 times for 137 yards and a touchdown. He added four catches for 19 yards.
On defense, Hackler and Luke Viggiano both nabbed interceptions.
Cazenovia did its best to limit Skaneateles' time with the ball, holding the Lakers to three possessions in the first half. All of those possessions resulted in touchdowns, however, with Hackler connecting twice with Wamp while rushing another in himself.
"We just play our game," Hackler said. "We play Laker football and do what the coaches tell us to do and execute. Their defense had a lot of interchanging parts and rotated around a lot which definitely confused us, but we had a good look on film and were prepared for that."
All that put Skaneateles ahead 20-7 late in the first half, but Cazenovia had a chance to bring it back to a one-score game after a screen pass to James Pavelchak had the ball at Skaneateles' 1-yard line with 10 seconds left. Cazenovia then tried a run at the goal line that was stuffed for a loss, and was then forced to take a timeout and kick a field goal to come away with any points.
That was one of a handful of times which Cazenovia advanced deep in Skaneateles territory but came away with less than a touchdown. On one drive, it was Wamp and John Danforth coming up with big tackles. Later, it was Will McGlynn tackling for losses.
Against potent Skaneateles, less than touchdowns isn't enough.
"Our defense showed a lot of resiliency," Sindoni said. "It looked like they had scored at the end of the half, and to make that play and force them into a field goal there was a big win for us. It saved them from having a little momentum at halftime. My defensive coaches and the defensive guys made adjustments, and the adjustments they made worked."
While not as efficient in the second half, Skaneateles' offense was still effective. Hackler found Nate Wellington for two more touchdowns, while Boni added a rushing touchdown from 6 yards. Meanwhile, the defense pitched a second-half shutout.
Skaneateles did have to endure a scary moment early in the fourth quarter when Hackler, who was in the game on defense, went down with an injury and had to be helped off the field.
He would return, but not without giving his coach a momentary headache.
"Our kids were a little sick all week and I think that contributed to some of our conditioning and cramping. We were really worried about that," Sindoni said. "(Hackler) went down very dramatically. It didn't look like a cramp and I'm like, 'Oh boy.' The way he went down was a little scary looking but I'm glad it's just a cramp."
Added Hackler, "It's fine. I'll be a little sore."
With the win, Skaneateles is still alive for its second straight NYSPHSAA title. The Lakers will face arguably their stiffest test in the state regional next week though, as a meeting with Section IV champion Chenango Forks awaits. The Blue Devils are currently ranked No. 1 in Class B in the state, one spot ahead of Skaneateles.
"I understand that Chenango Forks won, and they're awesome and we're going to have to play our A game just to be in it with those guys," Sindoni said. "Starting tomorrow that's going to be our focus."
Skaneateles Cazenovia Football 3.JPG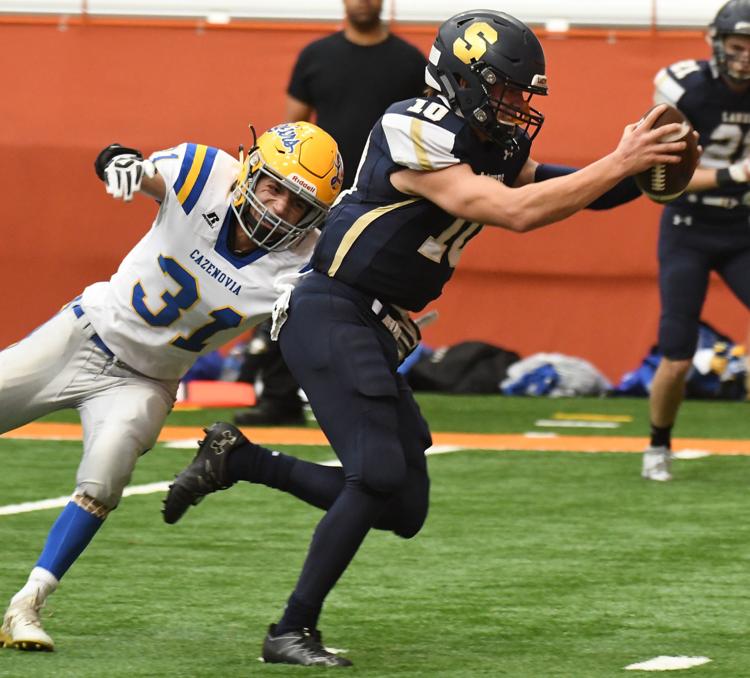 Skaneateles Cazenovia Football 1a.JPG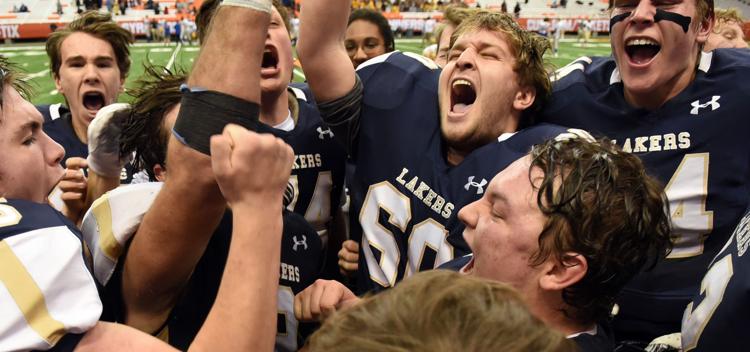 Skaneateles Cazenovia Football 2.JPG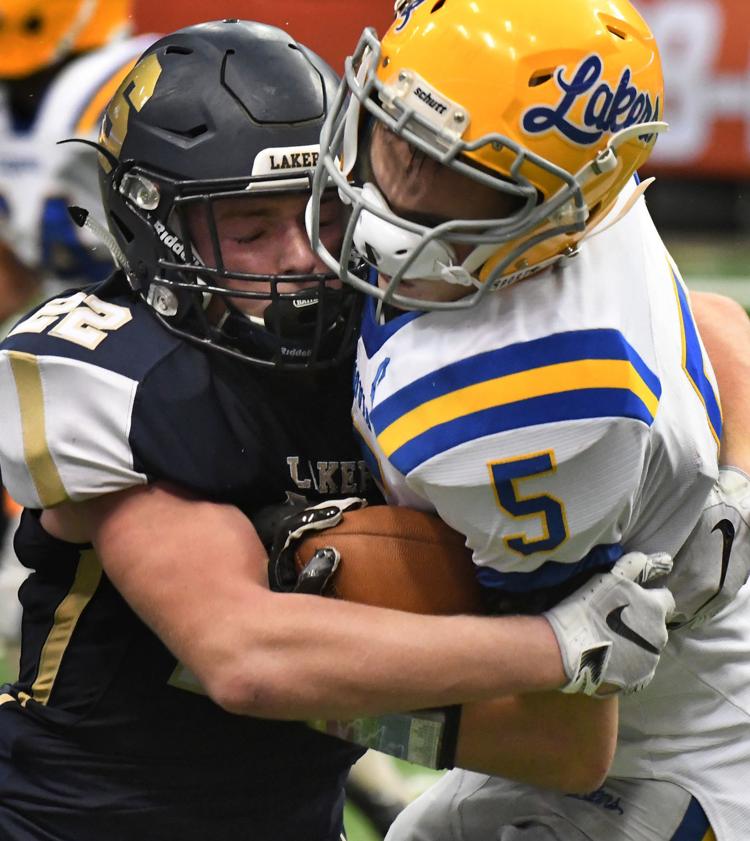 Skaneateles Cazenovia Football 7.JPG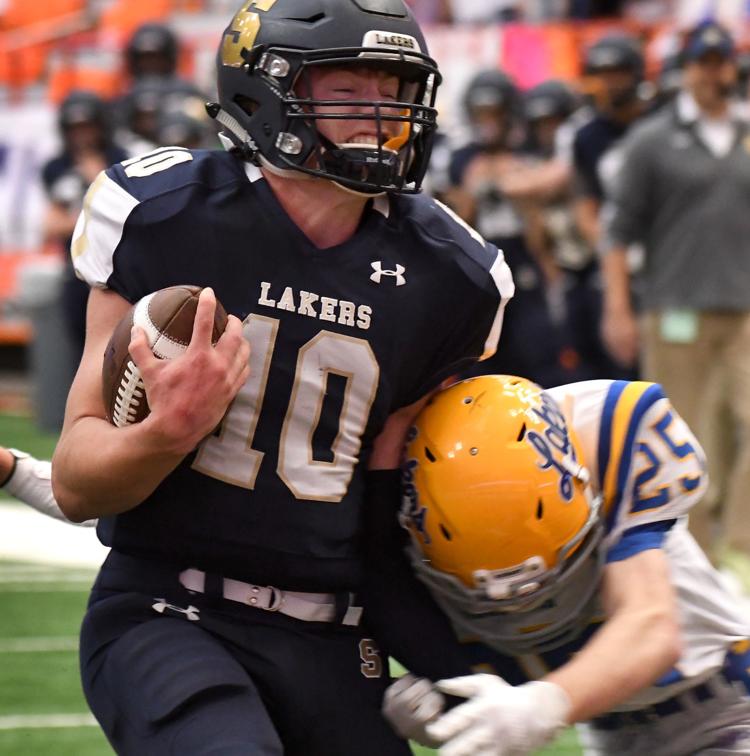 Skaneateles Cazenovia Football 4.JPG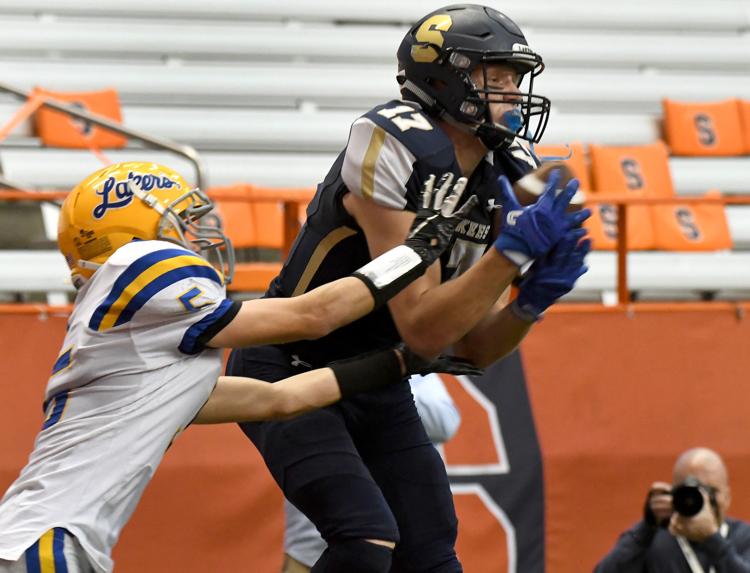 Skaneateles Cazenovia Football 6.JPG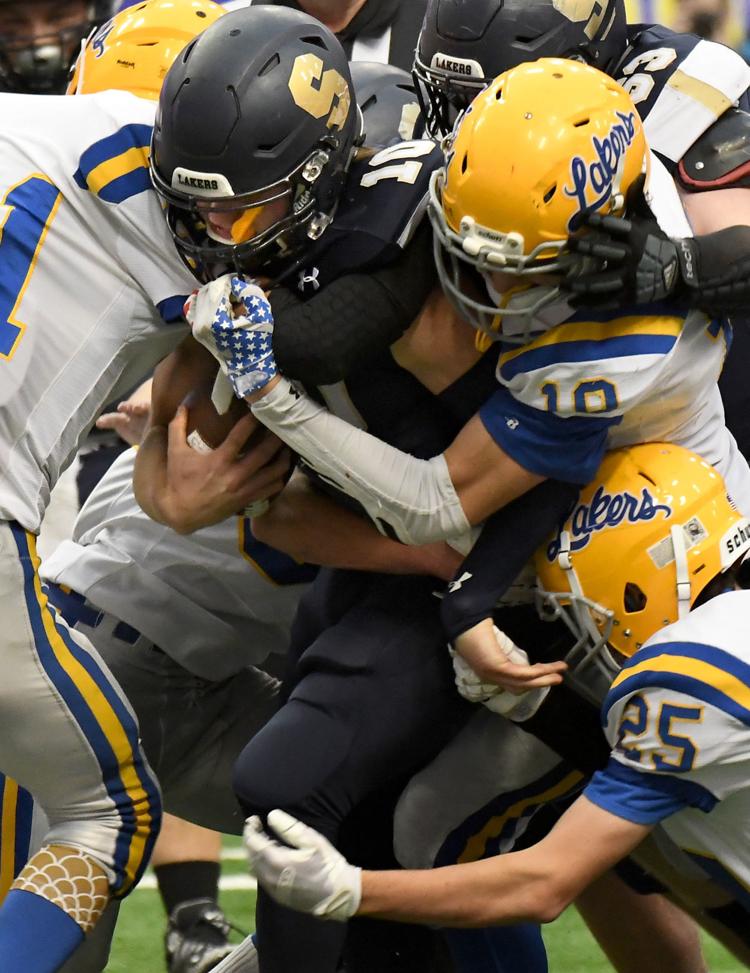 Skaneateles Cazenovia Football 16.JPG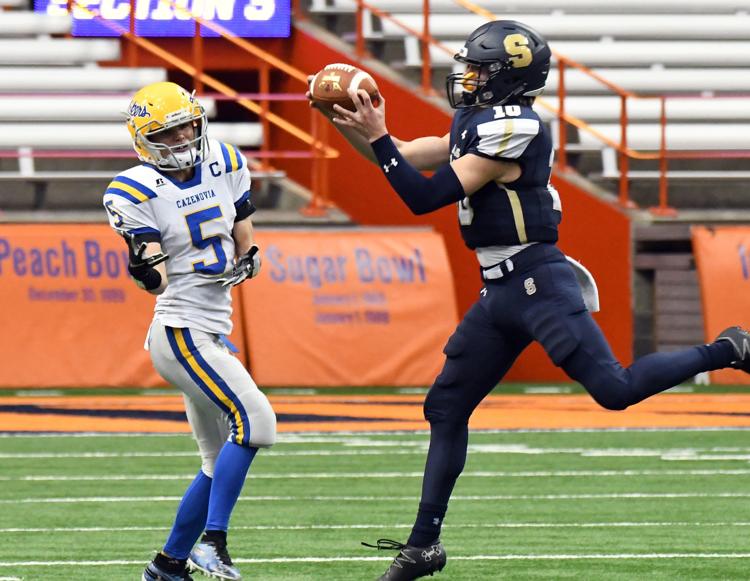 Skaneateles Cazenovia Football 8.JPG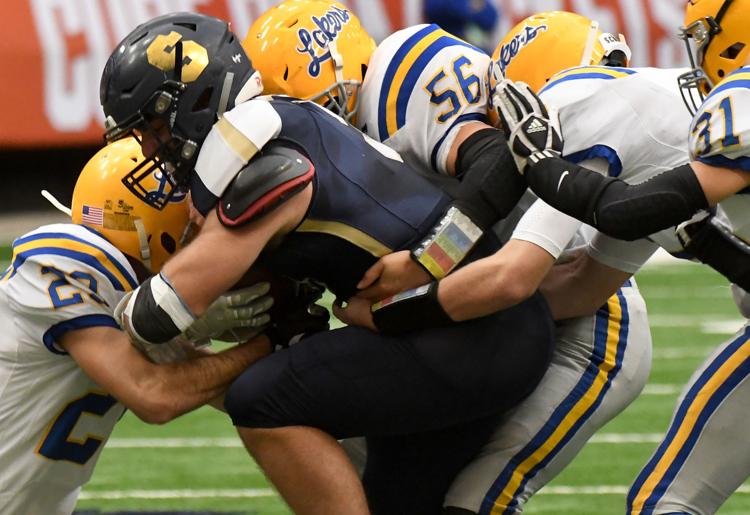 Skaneateles Cazenovia Football 9.JPG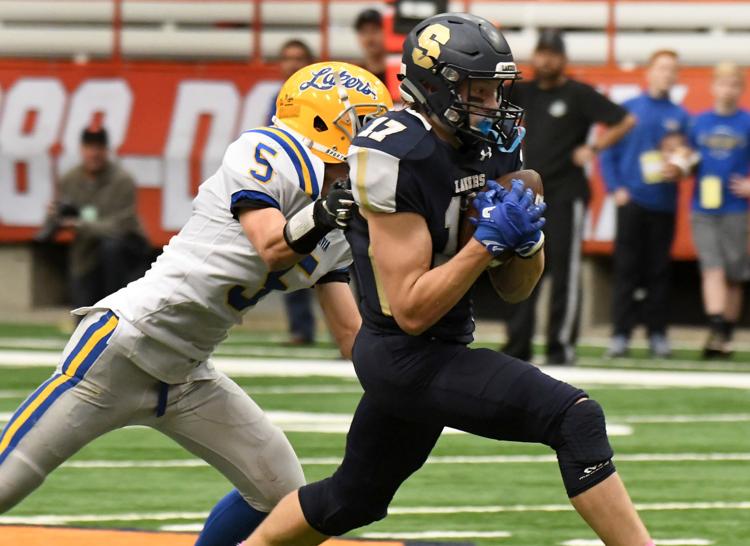 Skaneateles Cazenovia Football 10.JPG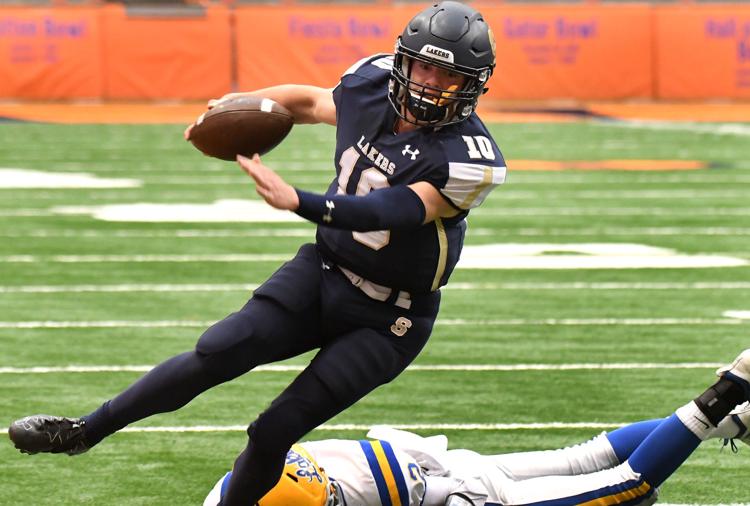 Skaneateles Cazenovia Football 11.JPG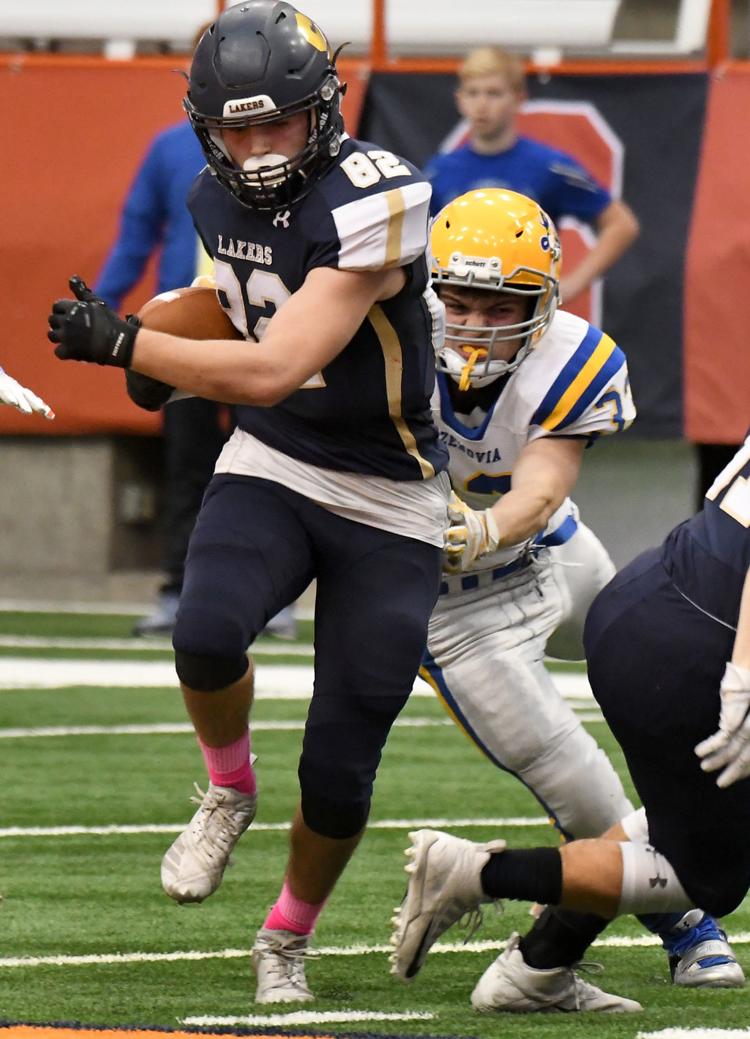 Skaneateles Cazenovia Football 12.JPG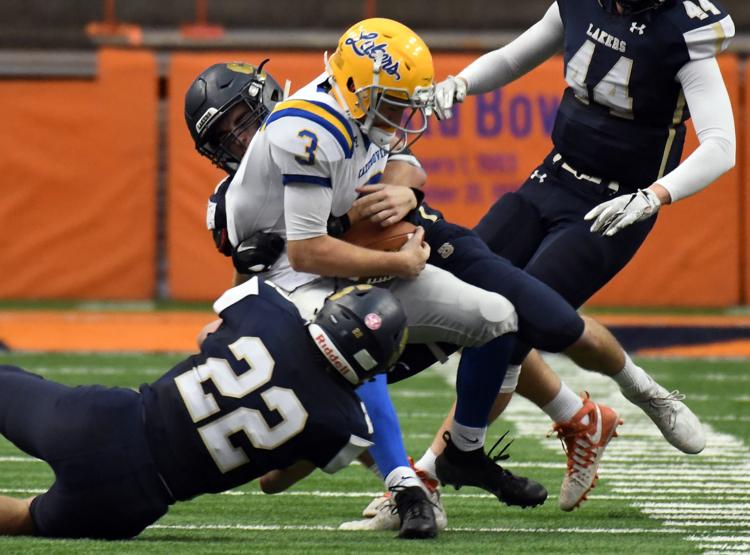 Skaneateles Cazenovia Football 13.JPG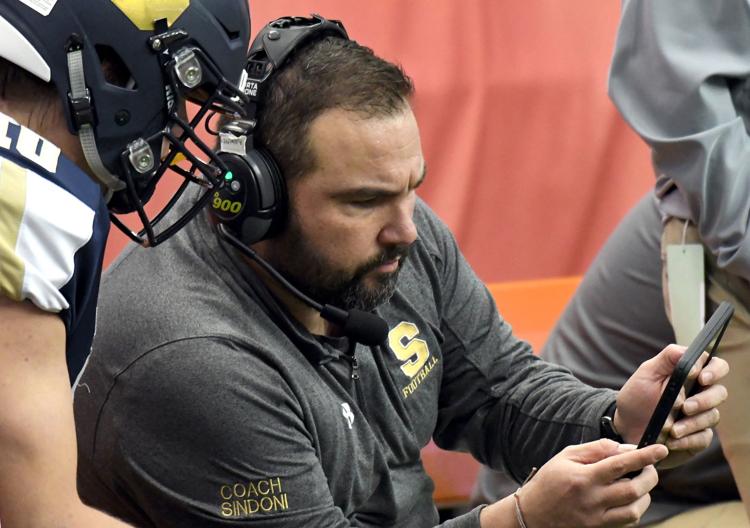 Skaneateles Cazenovia Football 14.JPG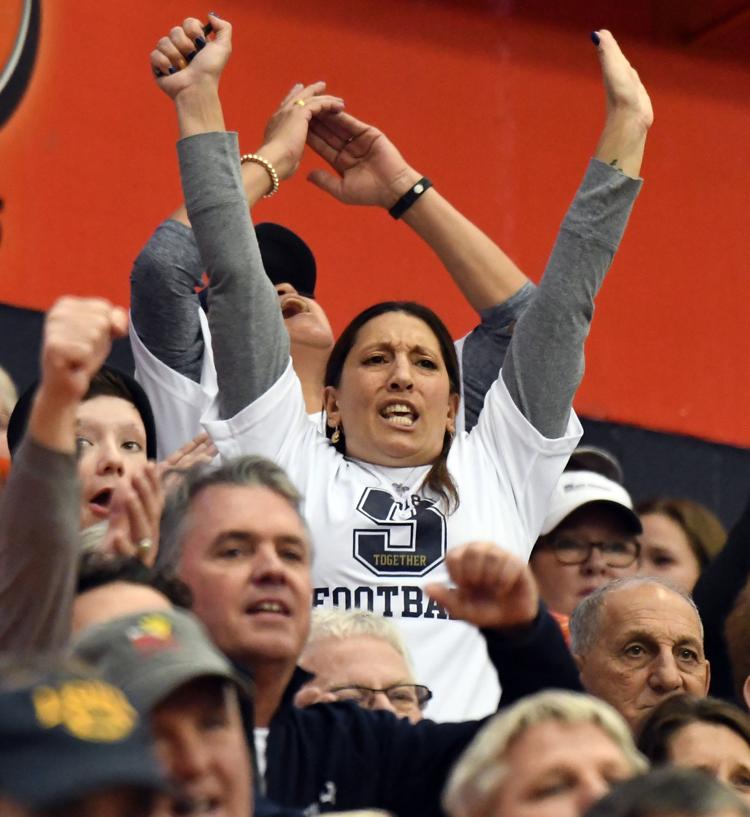 Skaneateles Cazenovia Football 15.JPG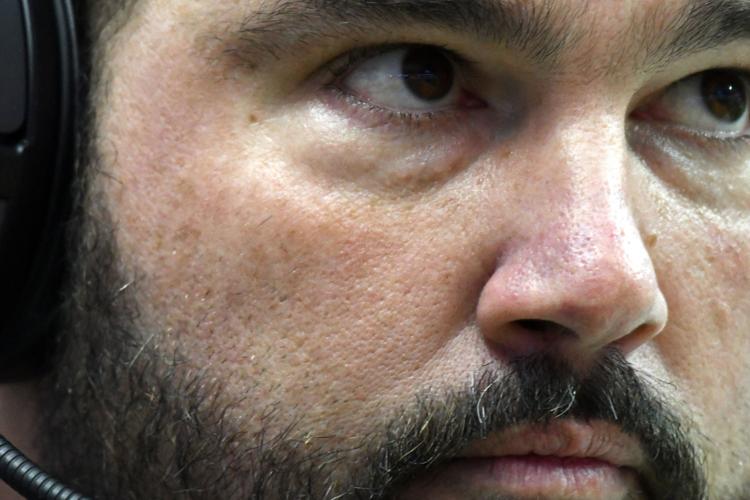 Skaneateles Cazenovia Football 17.JPG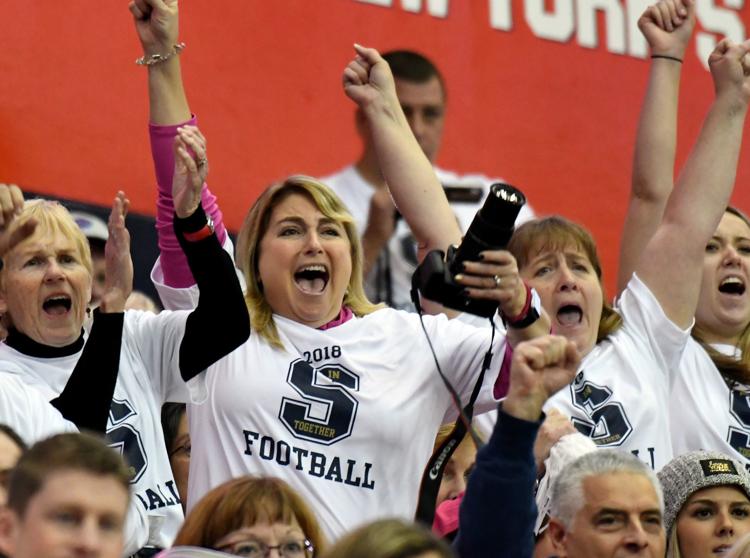 Skaneateles Cazenovia Football 18.JPG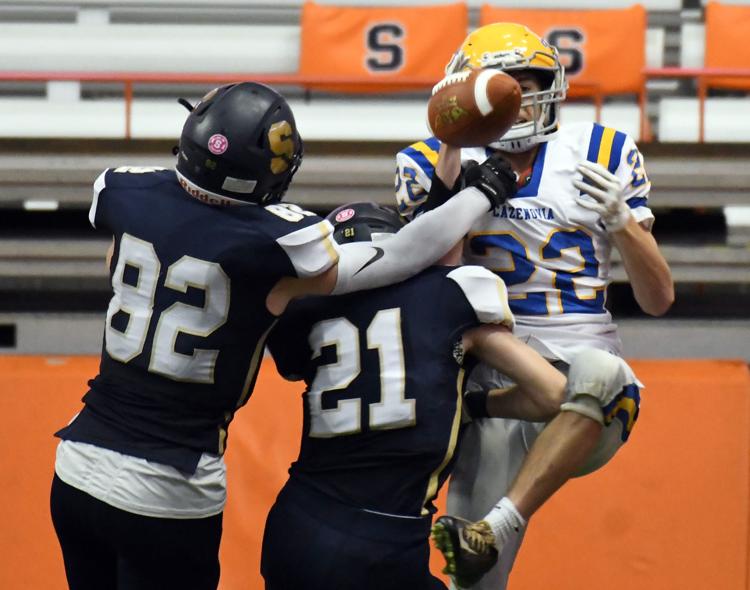 Skaneateles Cazenovia Football 19.JPG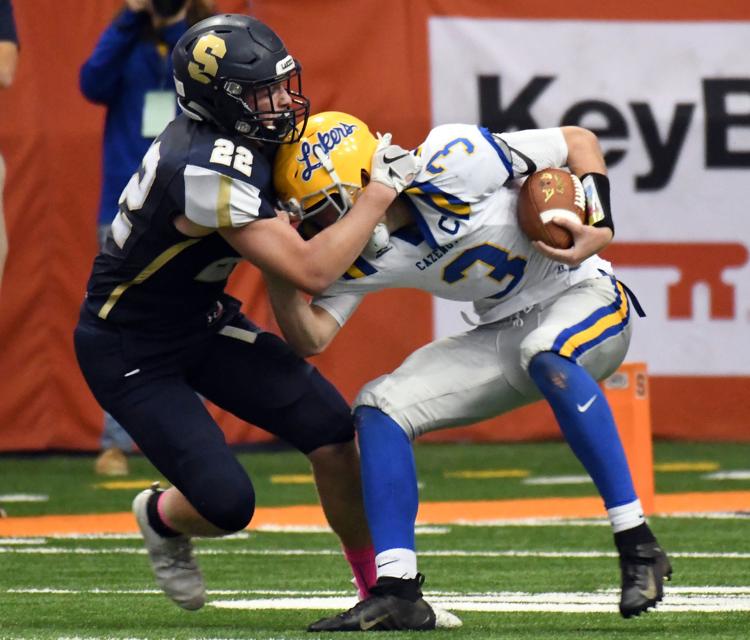 Skaneateles Cazenovia Football 20.JPG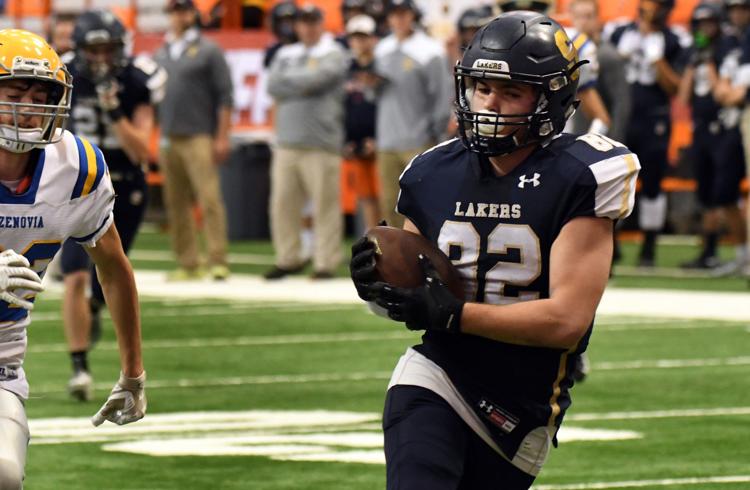 Skaneateles Cazenovia Football 5.JPG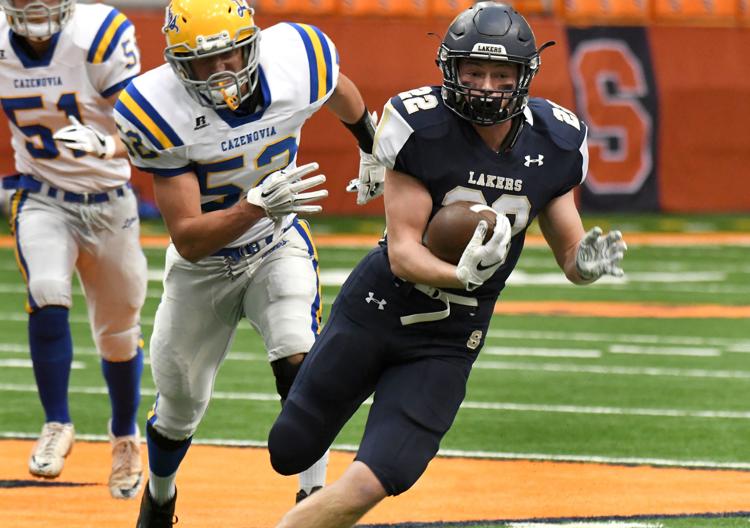 Skaneateles Cazenovia Football 21.JPG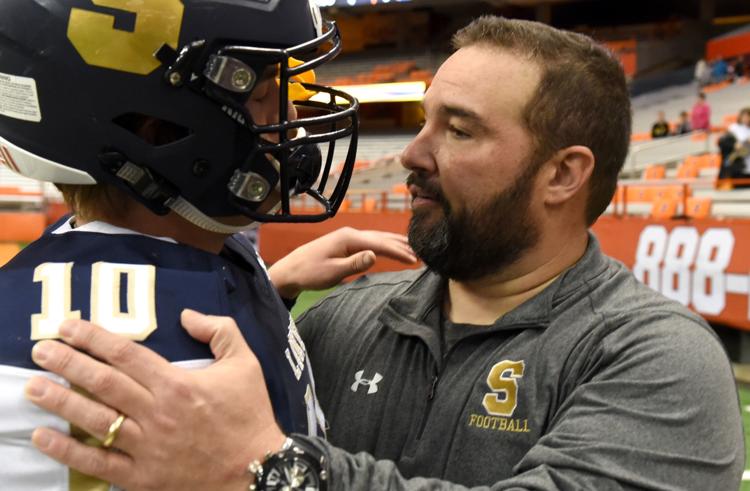 Skaneateles Cazenovia Football 22.JPG