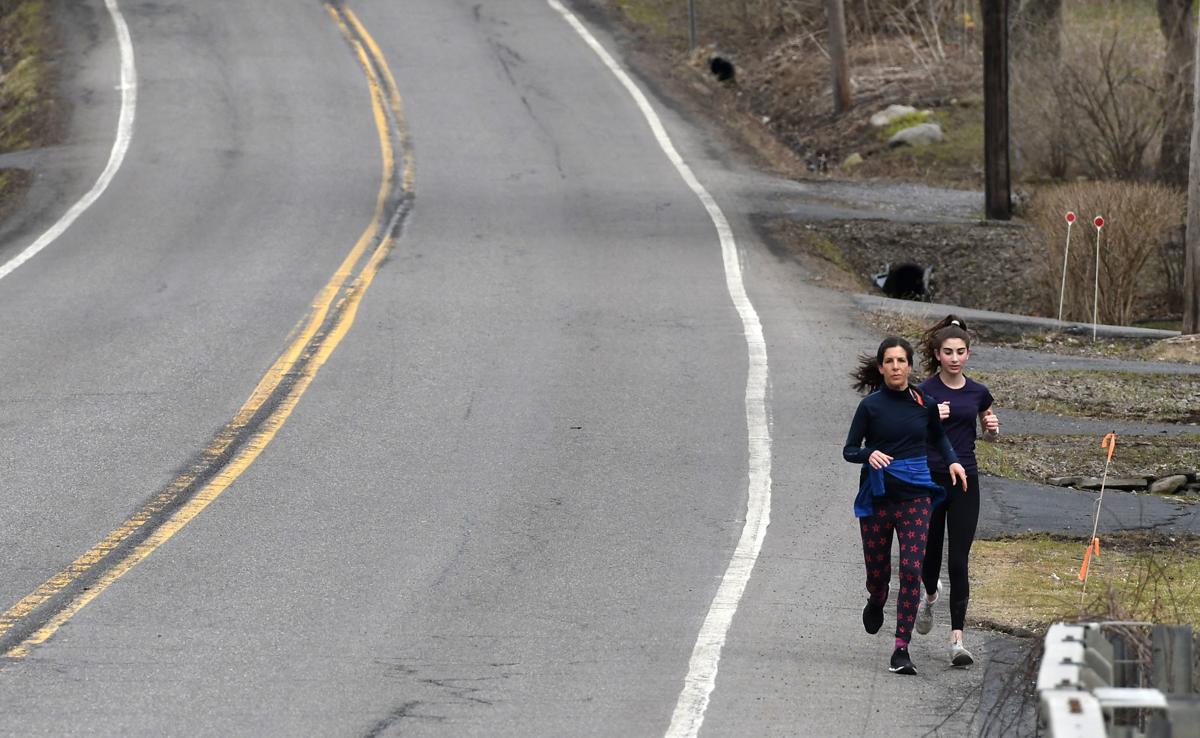 While gyms are closed, some Cayuga County fitness centers are still offering ways for people to stay physically engaged in their health. 
As one local fitness leader put it, it's time for workouts to "get creative."
Gyms across New York state were dealt a blow Monday when Gov. Andrew Cuomo announced all fitness centers were required to close due to coronavirus, as the state continues to recommend its citizens practice social distancing. 
However, that doesn't mean it's time to lazily sit around or quit fitness regimens. While workout machines, treadmills, basketball courts, etc. might not be available, there are other ways to stay in shape. 
The Auburn YMCA-WEIU was actually preparing to close before Cuomo made his Monday announcement. According to CEO Chris Nucerino, the Auburn YMCA was in contact with Kathleen Cuddy, the director of the Cayuga County Health Department, over the weekend and was planning to shut down Wednesday. Cuomo's direction only expedited that process. 
Now the trick is keeping members engaged in their physical fitness. 
Swagler Strength and Performance on Auburn's west side faces the same predicament. Owner Jamie Swagler said he was "bombarded" with questions and text messages on Monday regarding how his gym would proceed. Swagler's offers an atypical atmosphere that focuses more on movements and less on workout machines. 
Like many fitness centers, Swagler says his will adapt to the circumstances. 
"I like to think our gym isn't closing," Swagler said. "We're just changing what it looks like."
The plan is to offer online workouts and to host off-site workouts in public areas — limiting attendance to 9-10 people. Online workouts started posting Tuesday on the gym's YouTube channel. There are also plans to start a running group a few times a week, as well as various fitness challenges.
Members are communicating through an app called "Beyond the White Board." 
On Tuesday, Swagler also invited members to stop by and borrow gym equipment to take home while the facility is unavailable. 
"That's not something I think most places would offer," Swagler said. "We're trying to accommodate as much as possible to keep our business going, so we don't just close up and say, 'Nope, you're out of luck.' We want to keep our business moving in the right direction. It might just look a little different than it did a week ago."
The Auburn YMCA is also utilizing social media to connect with members. Nucerino and his staff have been in contact with other YMCAs around the country and in New York state, developing plans on how to approach the coming weeks or months. 
On its website, Auburn has launched the Virtual Y page, which features links to YouTube for workout videos. There's also links to youth activities that parents can use to keep their children occupied. 
YouTube workouts became available Wednesday and feature members of the Auburn YMCA staff. So far, the workouts range from 11 minutes to 30 minutes long. 
Even with access to national YMCA content, Nucerino credits his staff for wanting a more personal touch. 
"Our staff here in Auburn took it a step further," Nucerino said. "They wanted to connect with our members by doing the videos themselves to make it that much more personal to them, to the folks they see every day."
Nucerino advises the Y's members to stay connected and to continue to practice proper health and hygiene. During the closure, the YMCA will also be marketing #StayWithUs, a request to members to remain with their local Ys. 
Swagler recommends members of the general public to find a workout partner, preferably someone with experience working out with limited equipment. 
"Get creative and have fun with it," Swagler said. "This might not be a one-week thing. It might be a two- or three-month process. Training, in the whole scheme of fitness, is the fun part. I think people need to think outside the box a little more, have fun with this and try to make the most of it."
Sports reporter Justin Ritzel can be reached at 282-2257 or at justin.ritzel@lee.net. Follow him on Twitter @CitizenRitz.
Concerned about COVID-19?
Sign up now to get the most recent coronavirus headlines and other important local and national news sent to your email inbox daily.