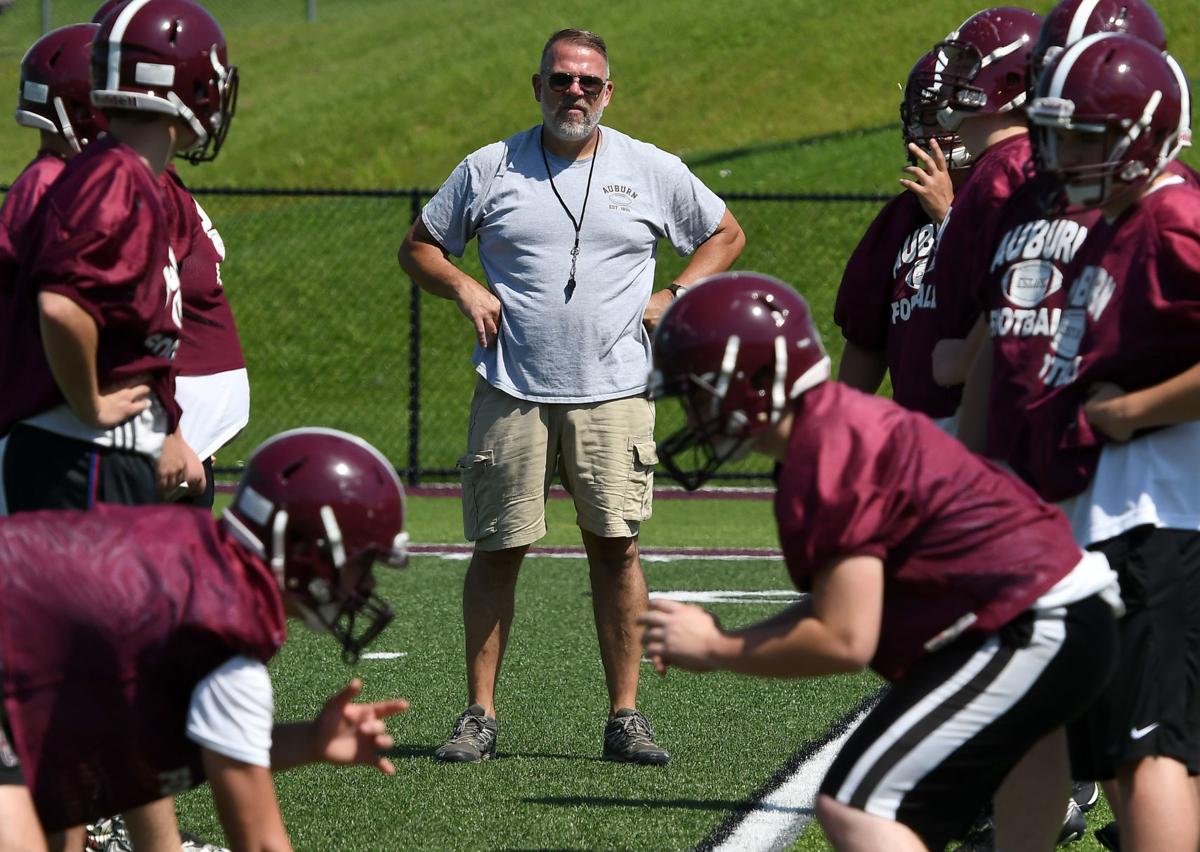 In the wake of the cancellation of spring high school sports, Auburn varsity football coach Dave Moskov is not entertaining the thought that the same fate could await high school sports this fall. 
Right now, Moskov is among countless high school football coaches brainstorming plans on how to approach preparing for next season when, due to COVID-19, face-to-face interaction and physical contact could be limited. 
As far as canceling fall sports including football, that's not currently on Moskov's radar. 
"Nope ... can't comprehend it," Moskov said in an interview with The Citizen on Tuesday. "Is it a possibility? Sure. But do I send time thinking about it? No. I dismiss it any time it creeps in or if it gets brought up, because I think if you cancel things that far off, it's just not responsible."
Canceling, or at least altering, fall sports is enough of a concern that the NYSPHSAA formed a task force this month to examine the potential impact of COVID-19 on the 2019-20 school year and upcoming sports season. Central New York's lone representative on the task force is Jamesville-DeWitt principal Paul Gasparini. The task force is also comprised of several superintendents, athletic directors and health officials from around New York state. 
Fall sports are scheduled to begin Aug. 24, and so far there have been no announcements to alter that date. 
Recognizing that athletes in different states will not all be allowed to return at the same time, the NFHS "endorses the idea of returning students to school-based athletics and activities in any and all situations where it can be done safely."
The NFHS also recognizes that different sports carry different risks of spreading coronavirus. In the document, each high school sport was divided up into three categories: low risk, moderate risk, and high risk. Sports like cross country, swimming and golf are considered low risk; baseball, basketball and volleyball are considered to have moderate risk. 
Football (unless it's 7-on-7) is considered high risk. Hand-offs and the sharing of tackling dummies and helmets are among specific activities the NFHS advises against. 
That presents a challenge for coaches looking to prepare for the upcoming season. How can football players adequately train without physical contact? 
"At some point you're gonna have to block and tackle," Moskov said. "If we're gonna play football, unless there's a technological or scientific breakthrough, you can't change the nature of the game. We're not gonna go out and play 7-on-7 on a Friday night, and we're not gonna have 6-foot splits with our offensive line."
An atypical offseason has forced coaches to be creative. In Skaneateles, coach Joe Sindoni says his players and staff are videoconferencing multiple times a week to conduct workouts. This week Sindoni had an online session with his players offering instruction and advice on how to watch game film. 
Like Moskov, Sindoni recognizes the difficulties of preparing without legitimate practices. 
"The classroom stuff we can do. The technology is such that I can get in and whiteboard with kids and show films and have their attention," Sindoni said. "But the timing of throwing a slant route to one receiver versus throwing a slant route to another receiver, there's nothing we can do about that. That part of it I think is gonna suffer if we don't have summer or much of a preseason."
Sindoni, who is a member of the Section III Football Committee, says that to his knowledge there has been no plans to change the 2020 schedule or cancel the season. 
If the season is able to begin as planned, a new NYSPHSAA rule could give varsity football teams the option of adding an extra regular season game in place of a scrimmage. Dubbed the "Zero Game," the rule will be voted on by the NYSPHSAA's Executive Committee on May 27. The state's football committee universally approved of the change when it originated back in December. 
With the additional regular season game, Auburn plans to host Section II's Niskayuna Friday, Sept. 4 at 3 p.m. The game will have special significance for Moskov. He and brother Matt, who coordinates the Maroons' defense, attended high school and played football for Niskayuna. 
In 2019, Auburn made its first appearance in the state tournament since winning the Class AA state title in 2006. Moskov believes, if his team is able to play, that more success will follow in 2020, though he is concerned that younger players are currently missing valuable time learning fundamentals. 
"If we can get up and running with our summer schedule, we keep telling our kids they're gonna be like shot out of a cannon," Moskov said. "It's gonna be rigorous, but we have a ton of stuff planned for whatever scenario we have."
Sports reporter Justin Ritzel can be reached at 282-2257 or at justin.ritzel@lee.net. Follow him on Twitter @CitizenRitz.
Be the first to know
Get local news delivered to your inbox!