PARISH — In a battle of unbeaten teams, it was the Warriors who broke the will of their opponent.
Weedsport football remained perfect with a 46-8 win over Altmar-Parish-Williamstown Friday at Altmar-Parish-Williamstown High School, improving to 5-0 in its first foray into eight-man football.
The Warriors held a comfortable three-score lead at halftime, but blew the doors off the Rebels in the third quarter with four touchdowns to go ahead by 46 points. In that frame, Weedsport collected one fumble and forced a turnover on downs in APW territory that quickly resulted in points.
"That was the most physical team we've played by far. It was a very hard-hitting game," Weedsport coach Jon Sgarlata said. "It was kind of fun on a brisk, chilly day with two teams just hitting each other.
"Their quarterback went out of the game and they fumbled a couple teams, and we just ran away with it. I'm very proud of our guys that we were able to hold up against a really physical team and come out with a win."
Quarterback Owen Mabbett threw for three touchdowns and ran for another, with tight end Joel Blumer coming down with two of those passes. Max Horsford caught the other and ran in one on his own. Hunter Morgan also scored a 65-yard rushing touchdown, and Jake Maloof capped off the Weedsport scoring with a 3-yard run.
Connor Mabbett picked up two fumble recoveries on defense.
The first half was a slugfest, as APW — already with two shutout wins on the season — tried to out-physical the Warriors' offense. Weedsport was up for the challenge however, leaning on its run game to methodically move the ball to reach the end zone three times in the first half to go up 18-0.
It was the first time that the Rebels trailed at halftime through five games this season, and their offense didn't offer much in the second half to combat the prolific Warriors. Instead, they handed the ball back to Weedsport multiple times for great field position, and each time that resulted in touchdowns.
By the end of the third quarter, Weedsport was ahead 46-0.
APW did ruin the Warriors' shutout bid with a touchdown with 4:51 remaining in the contest, but regardless it was a dominant defensive effort from a stingy Weedsport defense.
"Eight points against in eight man is like a shutout to be honest," Sgarlata said. "I'm sure the kids are disappointed, but the starting defense pitched a shutout. That's good enough."
For the second consecutive week Owen Mabbett tossed three touchdown passes, though the two to Blumer were eerily similar. On both plays, Blumer lined up alongside the offensive line as if he were blocking for a run and then ran his route untouched up the middle.
"We tried to sneak him up the seam, and you have to have success running the ball to have these play-action pass touchdowns," Sgarlata said. "I think Owen has completed 20 passes on the year and he's got 10 or 11 touchdown passes. We don't really throw it a lot, but when we do it usually results in a big play. Joel is 6-4, 220-pound tight end and he's athletic, so that's why we put him there. We thought he could be an advantage in eight man and so far he has been."
Though Weedsport remains undefeated — the only team in Section III's expansion eight-man division that can boast that claim — the Warriors must still win their final regular season game next week against Sherburne-Earlville to guarantee a playoff position. A loss to the Marauders could mean a three-way tie at 4-1 between Weedsport, APW and Sherburne-Earlville. At that point, who earns the two playoff positions comes down to a tiebreaker with point differential.
Due to that, the unbeaten Warriors will still have plenty of motivation as they prepare for next week.
"This week is basically a playoff game because there could be a three-way tie if Sherburne beats us," Sgarlata said. "We could be left out of the playoffs and be a league champ, believe it or not. The good thing about it is that we control our own destiny."
Weedsport football vs. APW - Horsford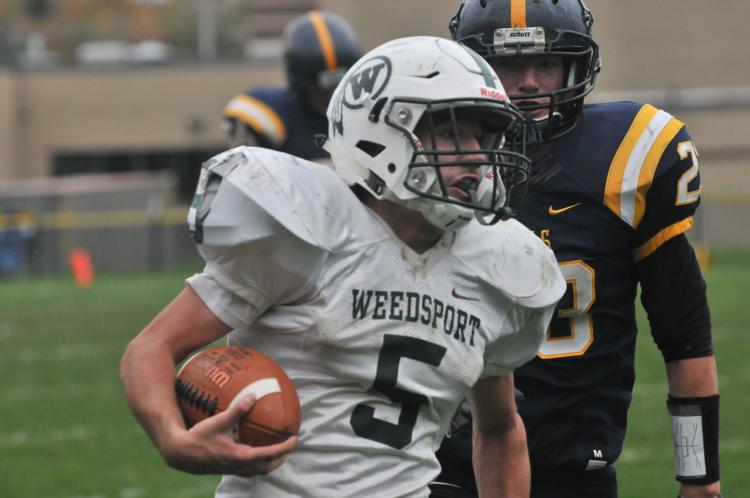 Weedsport football vs. APW - O. Mabbett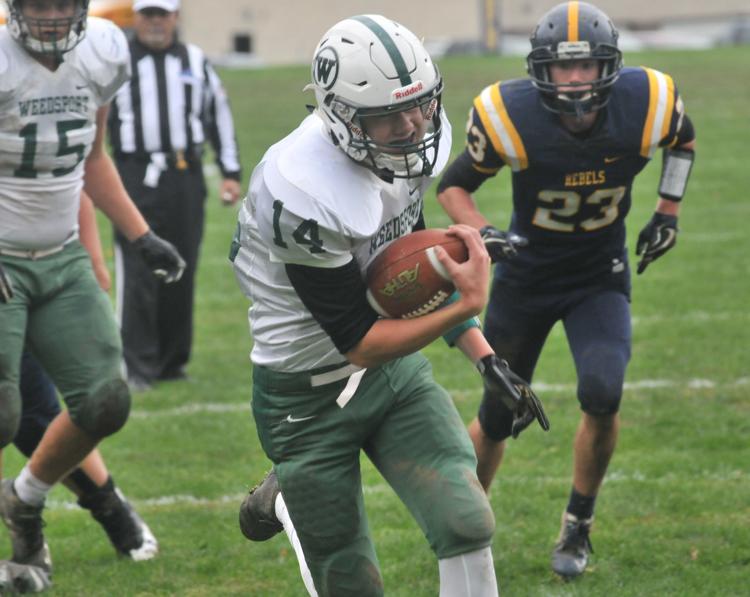 Weedsport football vs. APW - O. Mabbett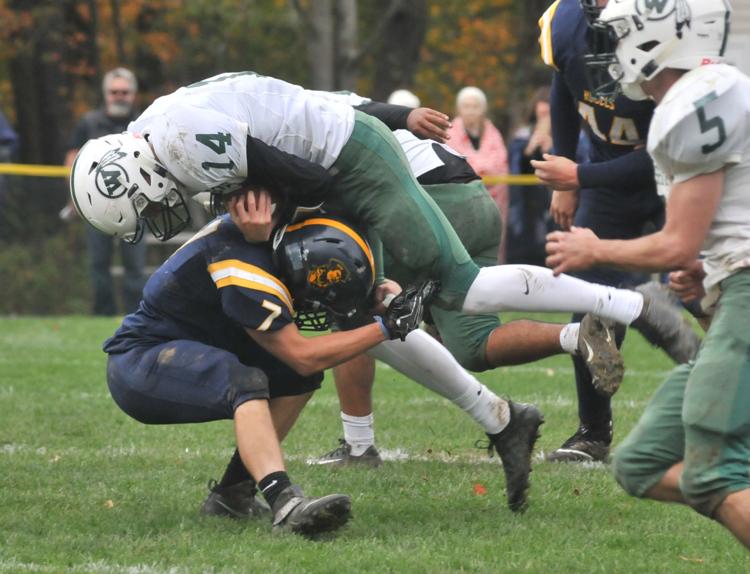 Weedsport football vs. APW - Blumer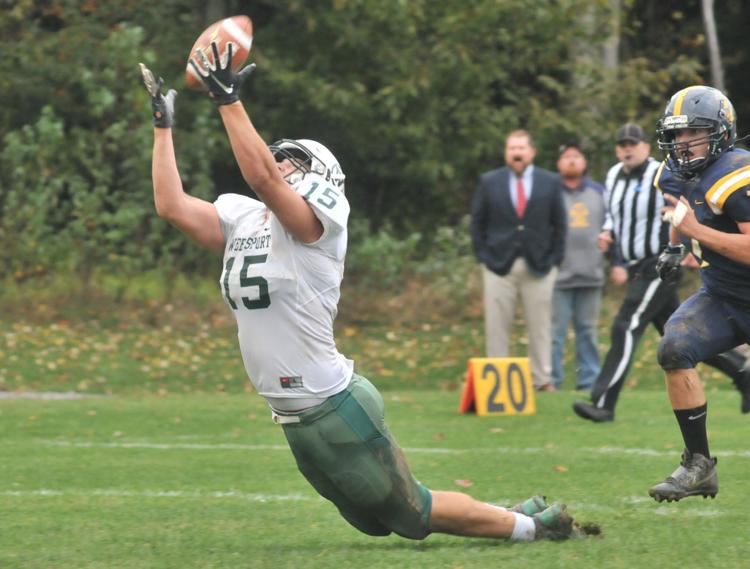 Weedsport football vs. APW - O. Mabbett, Sgarlata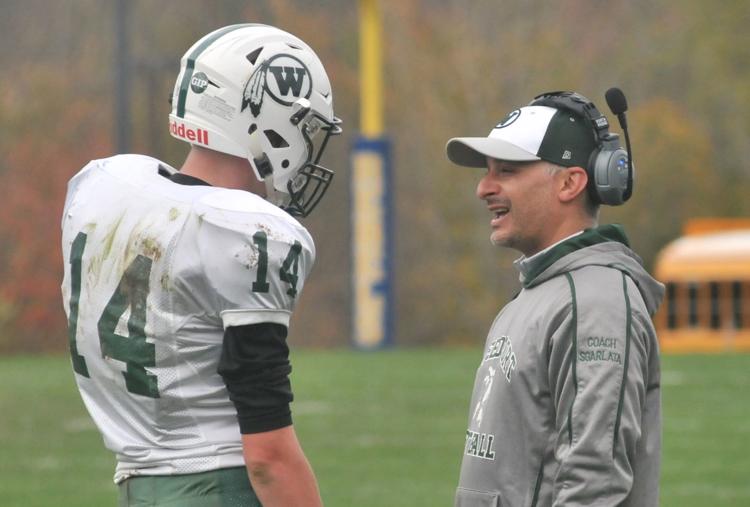 Weedsport football vs. APW - Allen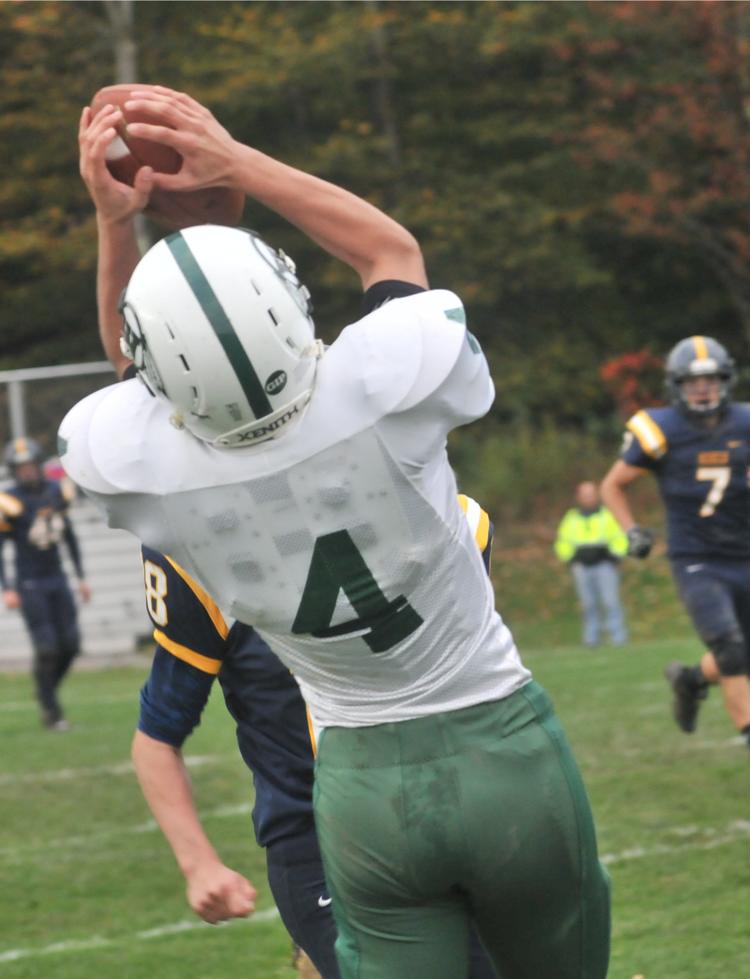 Weedsport football vs. APW - Blumer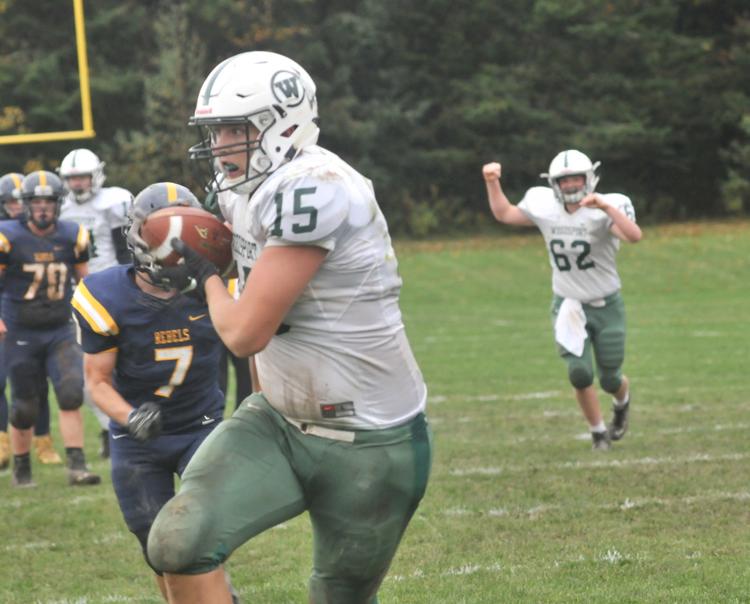 Weedsport football vs. APW - Horsford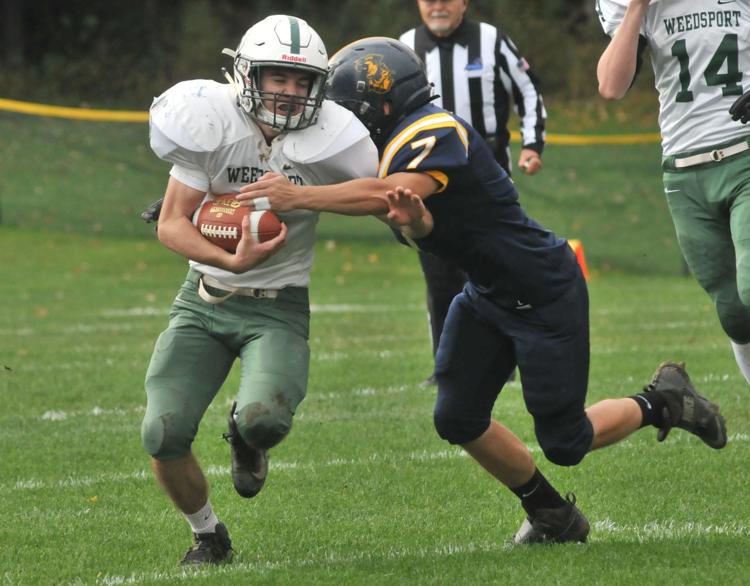 Weedsport football vs. APW - Blumer, Horsford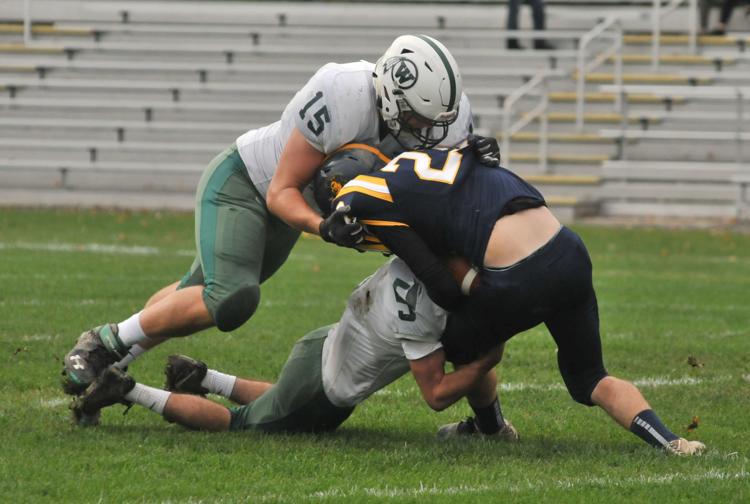 Weedsport football vs. APW - Morgan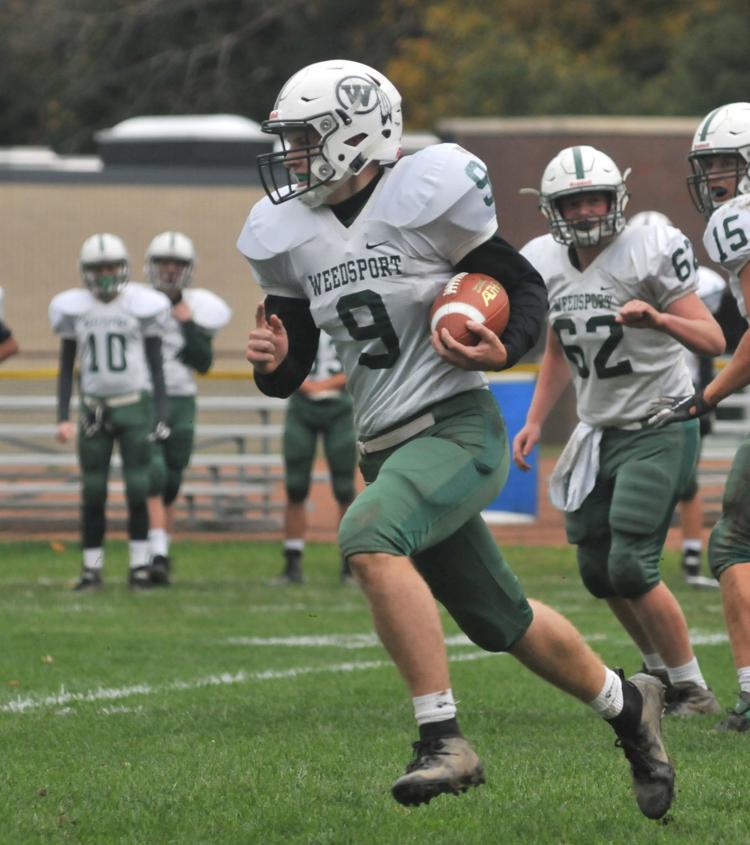 Weedsport football vs. APW - C. Mabbett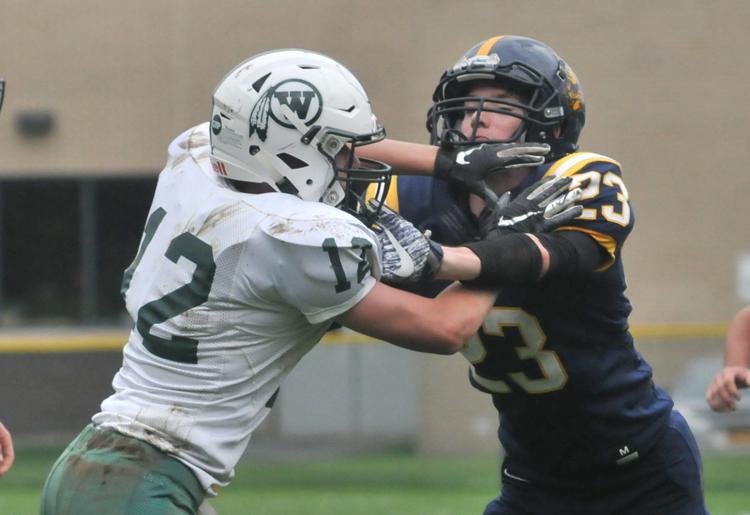 Weedsport football vs. APW - C. Mabbett