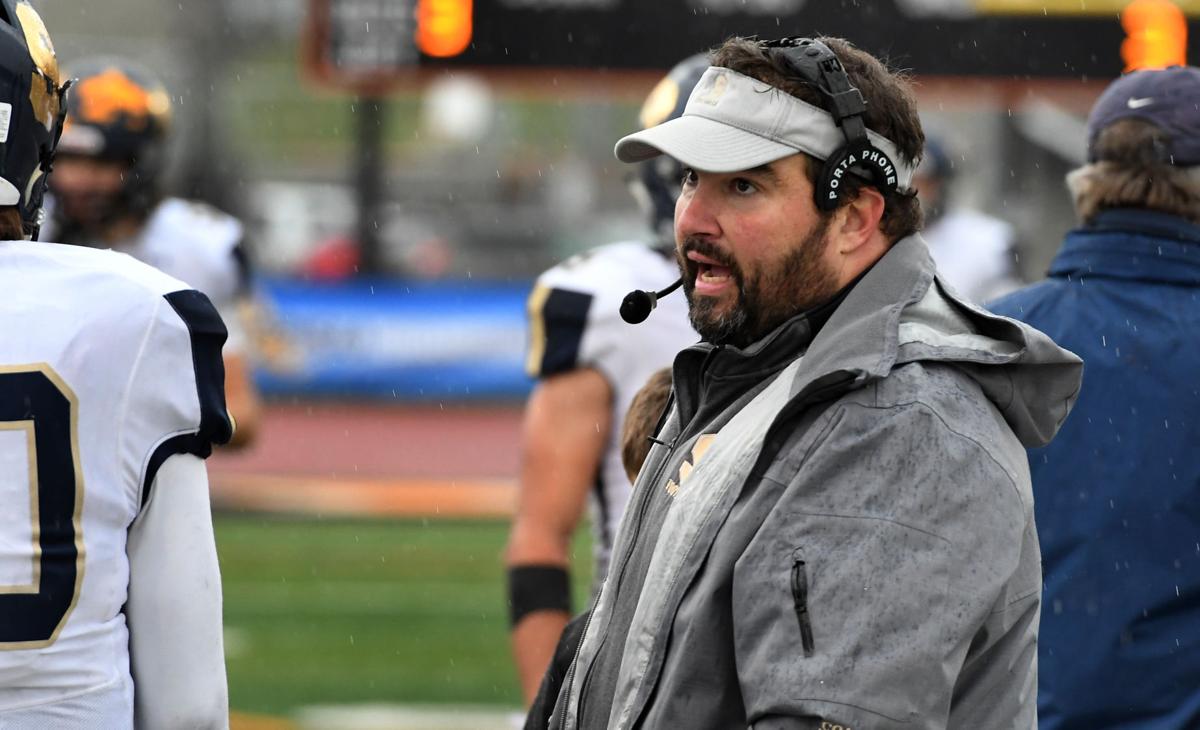 The Skaneateles school district must reinstate its former varsity football coach pending the outcome of his wrongful termination lawsuit, a judge ruled Tuesday. 
Joseph Sindoni filed a lawsuit against the Skaneateles Central School District and its board of education earlier this month after he was informed he was no longer the football coach. The district cited Sindoni's alleged involvement in a pickup game that took place on school property Nov. 26 amid COVID-19 pandemic restrictions. 
In his ruling granting a preliminary injunction, state Supreme Court in Onondaga County Judge Gerard Neri stated that the school district's decision to end its relationship with Sindoni was in violation of public officers law, and that Sindoni must be reappointed to his position until he's been provided a "constitutionally sufficient notice of any charges or allegations against him and an opportunity to be heard" regarding his involvement in the pickup game. 
Neri's ruling allows the Lakers coach to return for the upcoming varsity football season that begins March 1, should the school district opt in to play. 
Sindoni did not respond immediately to The Citizen's request for comment regarding Tuesday's outcome, and it is unclear when he will address his involvement in the "Turkey Bowl" game with the board of education. The board of education's next meeting, according to the school district's website, is March 2. 
It's possible that the board of education could call a special meeting prior to March 2 to provide Sindoni with an opportunity to speak. 
In his affidavit submitted to Onondaga County court on Feb. 1, Sindoni stated that shortly before Thanksgiving he learned the pickup football game featuring football program alumni and current student-athletes was to take place Nov. 26 at the Skaneateles turf field. Sindoni attended the game to "ensure that there was adult supervision during the event and that players observed social distancing, masking, and similar precautions."
According to an affidavit from Skaneateles Superintendent Eric Knuth, Sindoni was informed on Jan. 15 that Knuth and the board of education would not be reappointing him as varsity football coach, and that the school district would be posting a job opening for the position. 
However, Neri's ruling stated that the Jan. 5 executive meeting by the board of education, which led to the recommendation that Sindoni not be reappointed, was improperly conducted and any action taken was nullified. 
Sindoni has been Skaneateles' varsity football coach since 2015. He also coached the Lakers in 2012, and before that was an assistant coach in the program. 
After returning to Skaneateles, Sindoni led the Lakers to the 2017 Class C state title and an appearance in the Class B state semifinal in 2018. 
Sports reporter Justin Ritzel can be reached at 282-2257 or at justin.ritzel@lee.net. Follow him on Twitter @CitizenRitz.