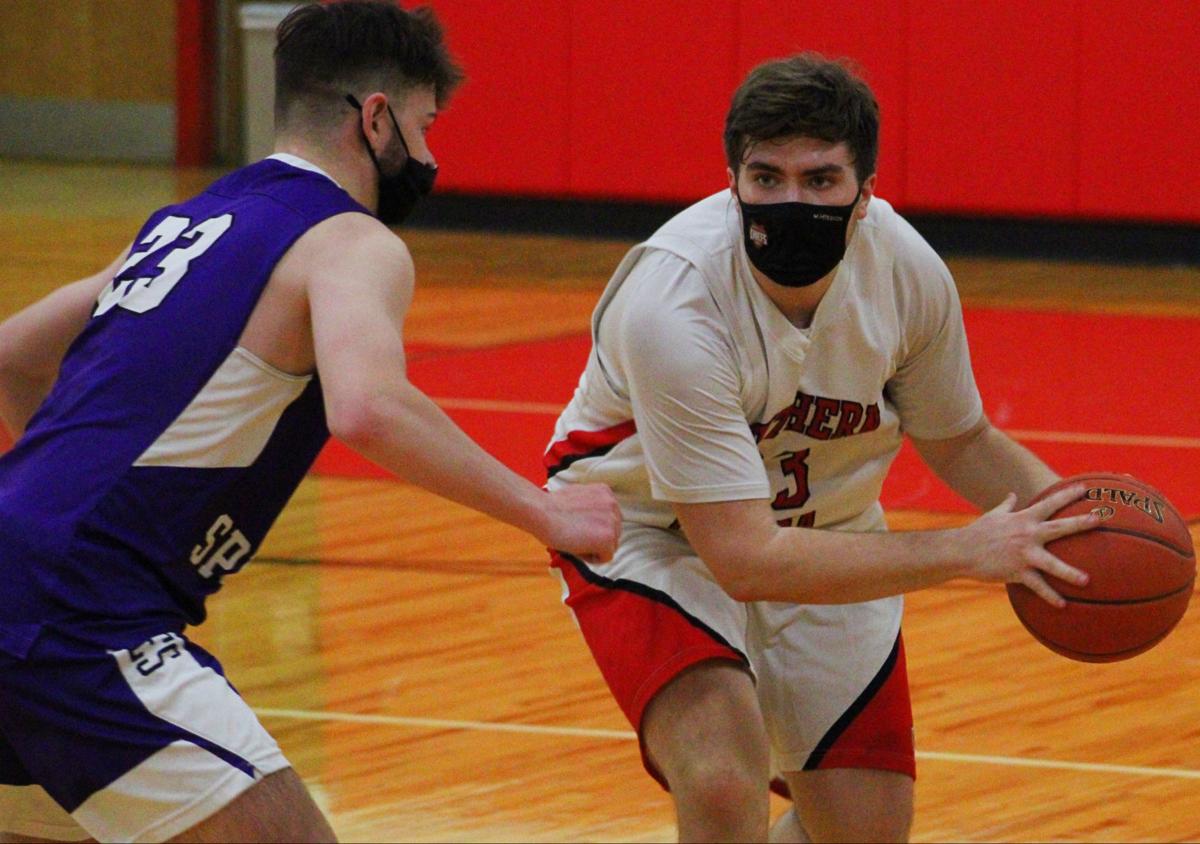 Southern Cayuga boys basketball continued a strong start to the season, knocking off Marathon 70-44 on Tuesday. 
Steven Sherman was the high scorer for the Chiefs, recording 22 points. Jackson Otis nabbed 13 points, Brandon Vanacore scored 12 and Logan Batzer figured in with 10. 
"We jumped out to a big lead early. Defensively we were outstanding tonight. That led to a lot of easy buckets in transition," said coach Dennis Johnson.
Southern Cayuga is home Thursday against Whitney Point. 
Lansing 70, Union Springs 47: Jose Reyes led the Wolves, scoring 18 points. Hunter Martin and Ryan Bailey both registered nine points, and Damon Brown added seven. 
Union Springs plays Wednesday at Moravia. 
Union Springs 51, Lansing 15: The Wolves pitches a shutout in the first quarter in a rout over the Bobcats. Kailey Kalet led all scorers with 18 points, followed by Danielle Waldron with 12 and Solana Sanders with eight. 
Union Springs is home against Moravia on Thursday.
Weedsport 72, Cato-Meridian 28: The Warriors outscored the Blue Devils 42-8 in the first half. 
Suzie Nemec had a game-high 22 points, while Emma Stark notched 12 and Mariah Quigley had 10. 
Weedsport is home against Hannibal on Thursday. 
Central Square 56, Auburn 48: Natalie Ryan posted a team-high 17 points to go with five rebounds for Auburn. Leah Middleton scored 12. Peyton Maneri had nine points and dished out five assists. Kylie Guarino had four points, 11 rebounds and six blocks. 
Auburn (2-1) hosts Cortland on Thursday. 
Marathon 41, Southern Cayuga 27: Avrey Colton finished with 13 points for the Chiefs. Southern Cayuga faces Whitney Point on Thursday. 
FROM EARLIER THIS WEEK
Moravia 73, Groton 63: Three players reached double digits for the Blue Devils, including Justin Pettit who posted a team-high 24 points.
On Pettit's tail was Aiden Kelly with a 19-point night. Ryan Robbins added 12 and Josh Cespedes chipped in with eight.
Moravia hosts Union Springs on Wednesday.
Lansing 81, Union Springs 38: Ryan Bailey and Hunter Martin both finished with nine points. 
Weedsport 65, Onondaga 54: The Warriors were led by the trio of Emma Stark (14 points), Mariah Quigley (13 points) and Mia Ada (12 points). Suzie Nemec chipped in with eight.