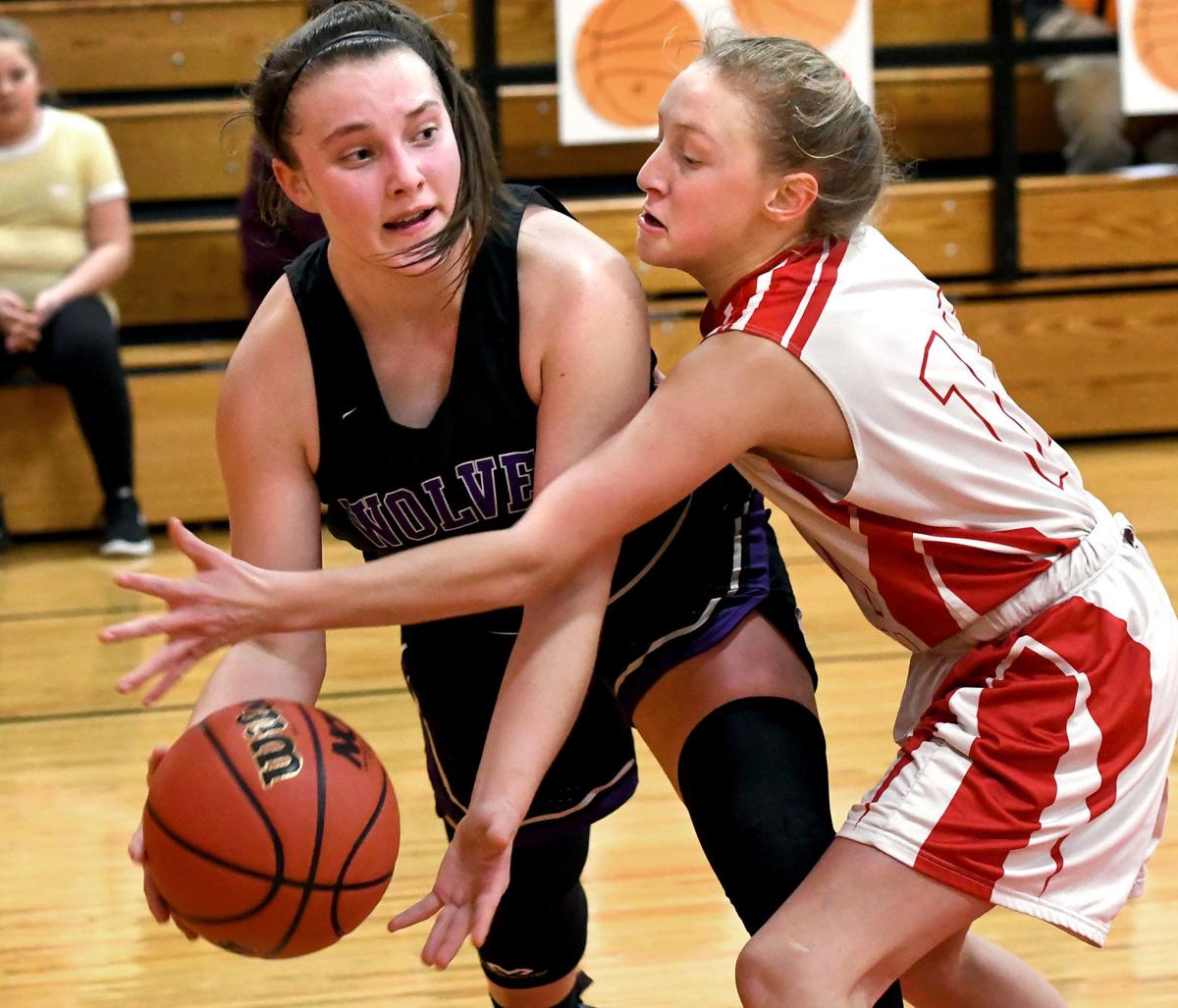 Union Springs girls basketball was suffocating defensively in a 45-12 win over Dryden on Saturday. 
Eight different players scored for the Wolves in a dominant win. Renee Park led the way with 13 points, and Danielle Waldron added eight.
Union Springs (16-3) will face Newfield in the IAC Small School championship Thursday at Tompkins-Cortland Community College.
Manlius Pebble Hill 69, Port Byron 65 (double overtime): In the Panthers' final game of the year, Kody Kurtz went off for 24 points, while Brandon Relfe contributed 12 points.
Cayuga 84, Tompkins-Cortland 58: The Spartans ended a six-game skid behind 25 points, seven rebounds and four steals by Fatimaah Findley. Jania Freeman (Auburn) ended up with 24 points and 18 rebounds. Gretchen Earl added 24 points and 13 rebounds.
CCC (8-14) plays its last game of the season Tuesday at Onondaga Community College.
Cayuga 78, Tompkins-Cortland 71: Deonte Holder scored 31 points while Scott Minnoe (Auburn) and Jacob Ramirez both hit key free throws down the stretch to push the Spartans to the win.
Holder added eight rebounds and four assists. Stanley Beato scored 16 points with 10 rebounds. Minnoe posted 10 points, six rebounds and four assists, and Ramirez chipped in with 10 points, four assists and four steals.
CCC (8-14) concludes the season Tuesday at OCC.
FROM FRIDAY
Moravia 59, Spencer-Van Etten 56: Ryan Robbins had a team-high 20 points with five 3s for the Blue Devils. Deegan Sovocool was next in scoring with 16 points and Justin Pettit finished with 12.
Be the first to know
Get local news delivered to your inbox!