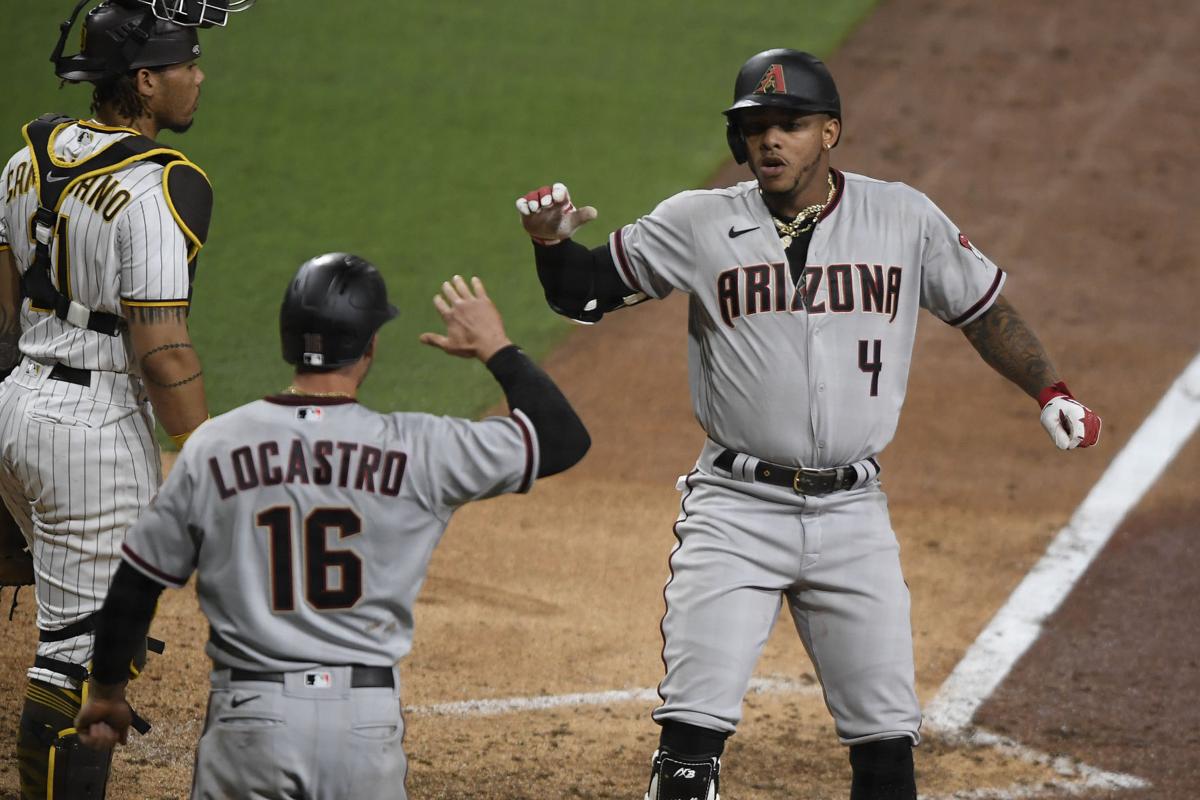 Tim Locastro is running his way into Major League Baseball's record book. 
The Auburn native and Arizona Diamondbacks outfielder had a stolen base in Friday night's game against the San Diego Padres. The swipe is significant: It ties a major league record for most consecutive stolen bases to start a career. 
Locastro has a perfect stolen base record — 27-for-27 — in parts of five seasons as a major league player. That equals the record held by Hall of Fame outfielder Tim Raines, who stole 27 bases without being caught to begin his career. The record is based on stolen base statistics dating back to 1951. 
Raines ranks fifth on the all-time list with 808 stolen bases in 23 major league seasons. He had a career-high 90 stolen bases in 1983. 
Locastro may not come close to those numbers in this era of baseball, but he's established himself as one of the best base runners in the majors. 
After being acquired by the Diamondbacks in 2019, he appeared in 91 games and stole 17 bases — good for second on the team behind Jarrod Dyson, who had 30 stolen bases. 
Locastro had four stolen bases in 33 games last season, which was shortened to 60 games due to COVID-19. 
Over the past two seasons, Locastro has the fastest sprint speed in the majors. MLB's Statcast measures sprint speed as "feet per second in a player's fastest one-second window," according to the website. 
Last season, Locastro's sprint speed was 30.7 feet per second. In 2019, it was 30.8 feet per second. 
On Friday, Locastro used his speed to help spark a rally against the Padres. After singling to center field, he stole second for his first swipe of 2021. The next batter, Ketel Marte, hit a 2-run homer to cut the Padres' lead to 3-2. 
But the Padres scored an insurance run in the eighth and held off the Diamondbacks' rally in the ninth to win 4-2. The Padres improve to 2-0, while the D-backs fall to 0-2. 
Locastro reached base twice — he walked earlier in the game — in his first start of the 2021 season. While he didn't start on Thursday, he entered the Opening Day game and hit a pinch-hit home run. 
The season-opening series between the Diamondbacks and Padres resumes Saturday. The first pitch is at 8:40 p.m. 
Politics reporter Robert Harding can be reached at (315) 282-2220 or robert.harding@lee.net. Follow him on Twitter @robertharding.