BUFFALO — In the blink of an eye, Skaneateles hockey punched its ticket to the state championship.
Two goals in 12 seconds from Lakers captain Luke Lynn was enough to boost Skaneateles by Webster Thomas 5-2 in the NYSPHSAA Division II semifinal Saturday at the HarborCenter in Buffalo.
With the Lakers already ahead 2-0 after the first period, Lynn's line started the second and the senior dug an even deeper hole for the opposing Titans with a sudden pair of goals.
The greatest shift of his life? Most likely.
"Luke's been primed for this for a long time and this has been his goal to get here," Skaneateles coach Mitch Major said. "For him to step up in a big moment just shows you the fortitude of Luke Lynn."
Lynn had already scored once before his second-period flurry began. Late in the first period immediately after a Skaneateles penalty had expired, Lynn skated in on a 2-on-1 with defenseman Bauer Morrissey, hauled in a beautiful backhand pass from Morrissey and fired one past Webster Thomas goalie Cody Rougeux. He terrorized Rougeux again less than a minute into the second for his second goal on a high shot from the hash marks.
That second goal put Skaneateles in front 3-0 and prompted a goaltending change by Webster Thomas, who replaced Rougeux with backup Connelly Springer.
Springer received a cold welcome from Lynn, who after a faceoff took the puck wide, cut through the crease and slipped another goal into the net.
Two goals in 12 seconds and a natural hat trick in less than three minutes of game time to give Skaneateles a 4-0 advantage.
"We're just an explosive team and any of the three lines can do it," Lynn said. "You can get a goal any shift with one coming after the other. I just tried to enjoy the moment."
Lynn's third goal served as a wake-up call for Webster Thomas and the Titans proceeded to pepper Lakers goalie Adam Casper with 12 shots in the second and six more in the third period, including a pair of breakaways. For the most part, he was up to the task.
Webster Thomas did give Skaneateles a scare with a flash of goals of its own in the third. The Titan' Kyle Vent ruined Casper's shutout bid with 2:52 remaining, then Webster Thomas' Spencer Nuccitelli scored again seven seconds later to make it a 4-2 game.
A breakaway goal by the Lakers' Ryan Gick with 1:33 left in regulation snuffed out any chance of a Webster Thomas comeback. Instead, Skaneateles will play for the state title.
"We were clearly unraveling a little bit there, but they were able to compose themselves," Major said. "We settled down, we got the right personnel out and stuck to the game plan. We knew we were going to be alright as long as we got pucks deep. We had guys blocking shots and selling out, and when you're selling out in a game like that you feel good about your chances."
In addition to Lynn's hat trick, Gick finished with a goal and an assist and Jimmy Liberatore rounded out the scoring with one tally. Morrissey was credited with a pair of assists, while Charlie Major, Cam Lowe and Garrett Krieger each registered one assist.
In net, Casper made 21 saves. The sophomore has allowed only three goals in three games this postseason. 
"Scoring is great, but when you have a brick wall in there like Adam it gives even more reassurance," Lynn said. "There was no doubt in my mind he was going to keep us in it. They had some really nice shots and he came up huge. It's a nice cushion to have Adam back there. I don't know what we'd do without him.
"We have Chris (Falso) too and Chris has been huge for us all year. I think the two of them have been amazing."
Next up for Skaneateles is Section II's Queensbury (12 p.m,, Sunday March 10 at the HarborCenter), and the Spartans are fresh off a shutout win over John Jay in the semifinals.
With a win over Queensbury, the Lakers would capture their fourth state title in program history, and to do so they'll have to overcome a quick turnaround.
"We're going to go watch some video, and the guys are going to rest and get some dinner," Major said. "We're really just going to relax today. We've got some bumps and bruises right now."
NYSPHSAA HOCKEY SEMI FINAL: Webster-Thomas vs Skaneateles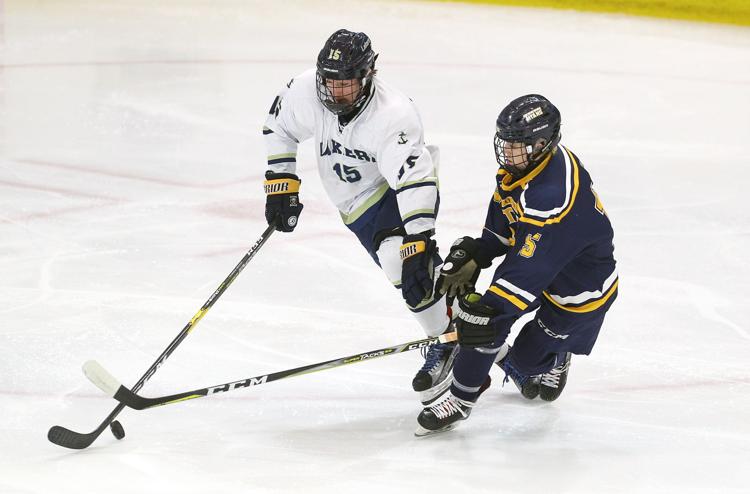 NYSPHSAA HOCKEY SEMI FINAL: Webster-Thomas vs Skaneateles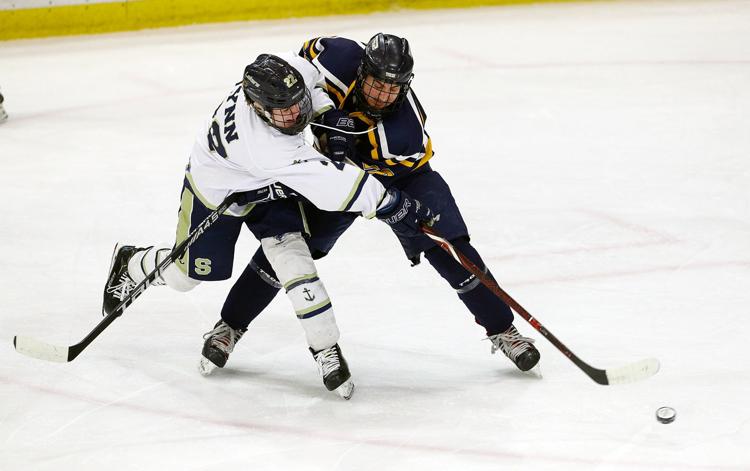 NYSPHSAA HOCKEY SEMI FINAL: Webster-Thomas vs Skaneateles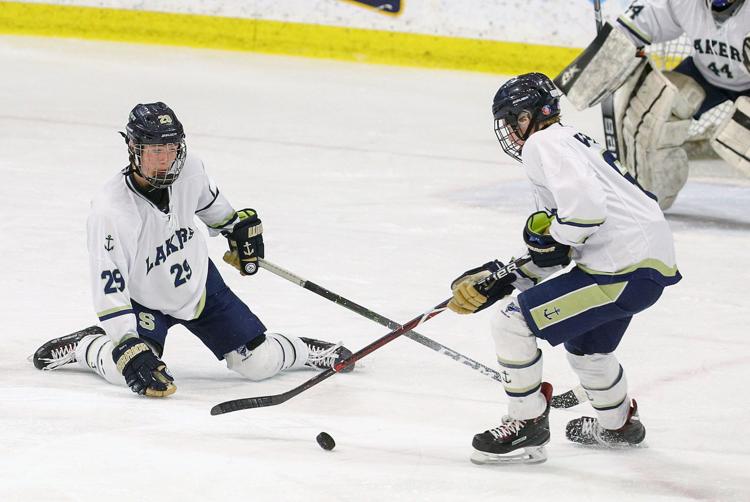 NYSPHSAA HOCKEY SEMI FINAL: Webster-Thomas vs Skaneateles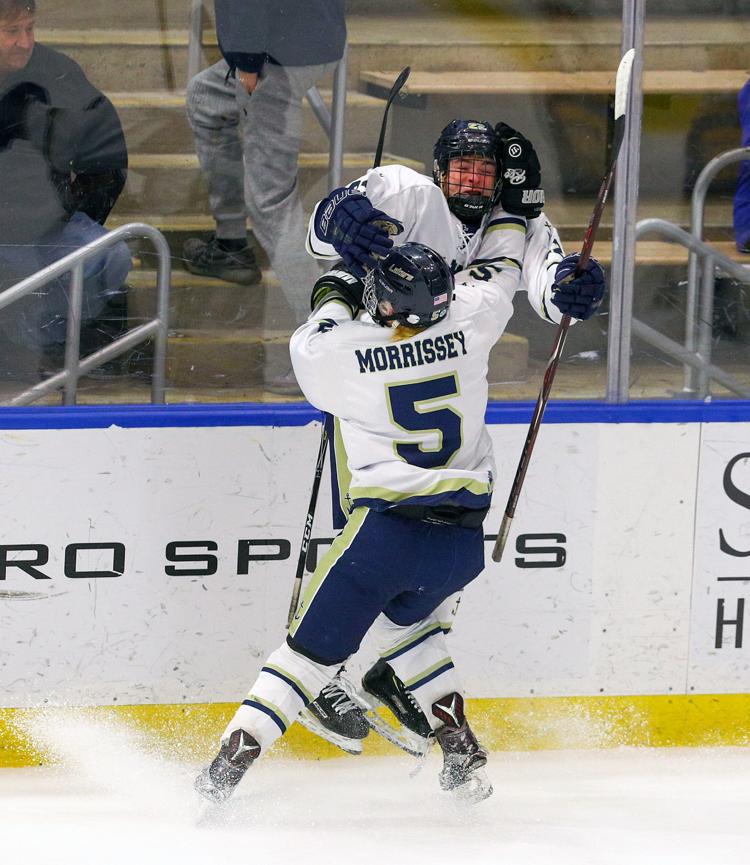 NYSPHSAA HOCKEY SEMI FINAL: Webster-Thomas vs Skaneateles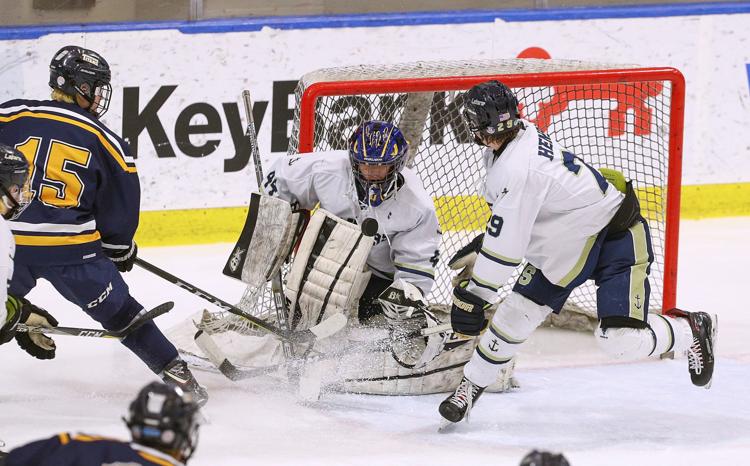 NYSPHSAA HOCKEY SEMI FINAL: Webster-Thomas vs Skaneateles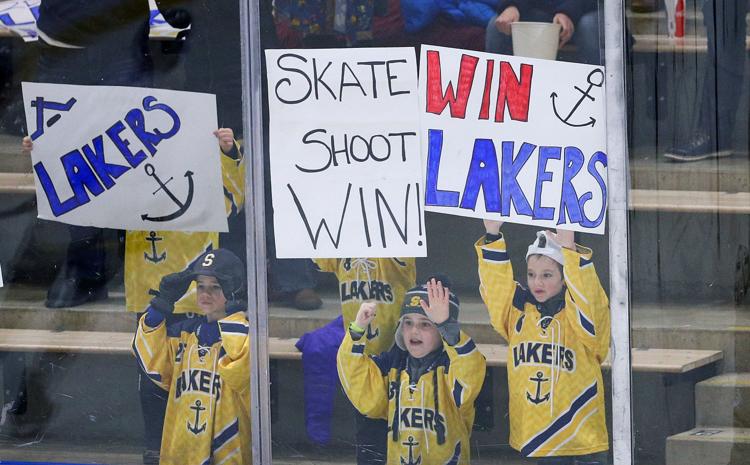 NYSPHSAA HOCKEY SEMI FINAL: Webster-Thomas vs Skaneateles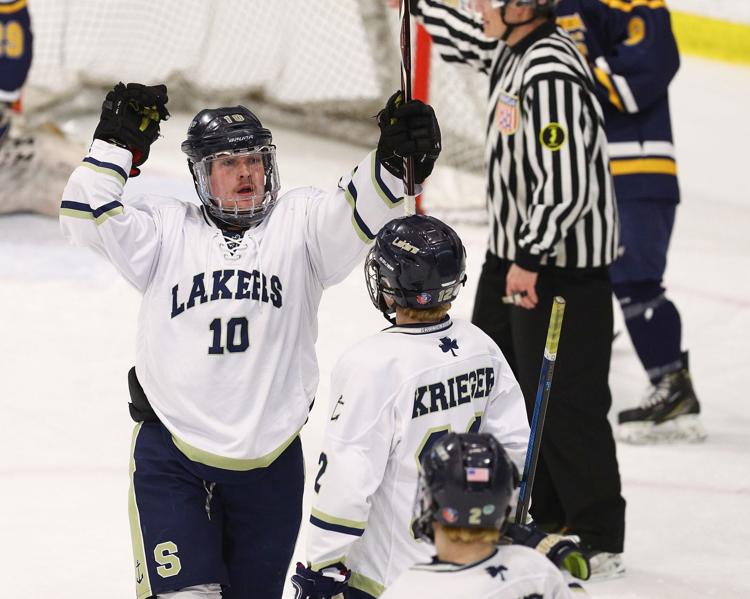 NYSPHSAA HOCKEY SEMI FINAL: Webster-Thomas vs Skaneateles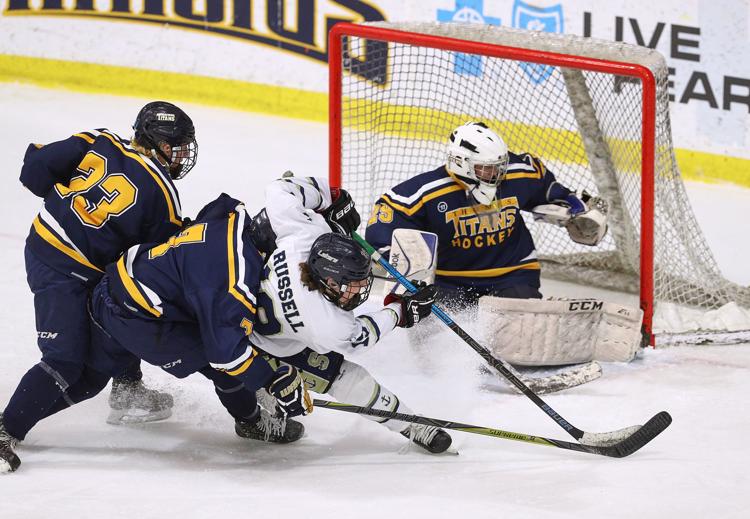 NYSPHSAA HOCKEY SEMI FINAL: Webster-Thomas vs Skaneateles