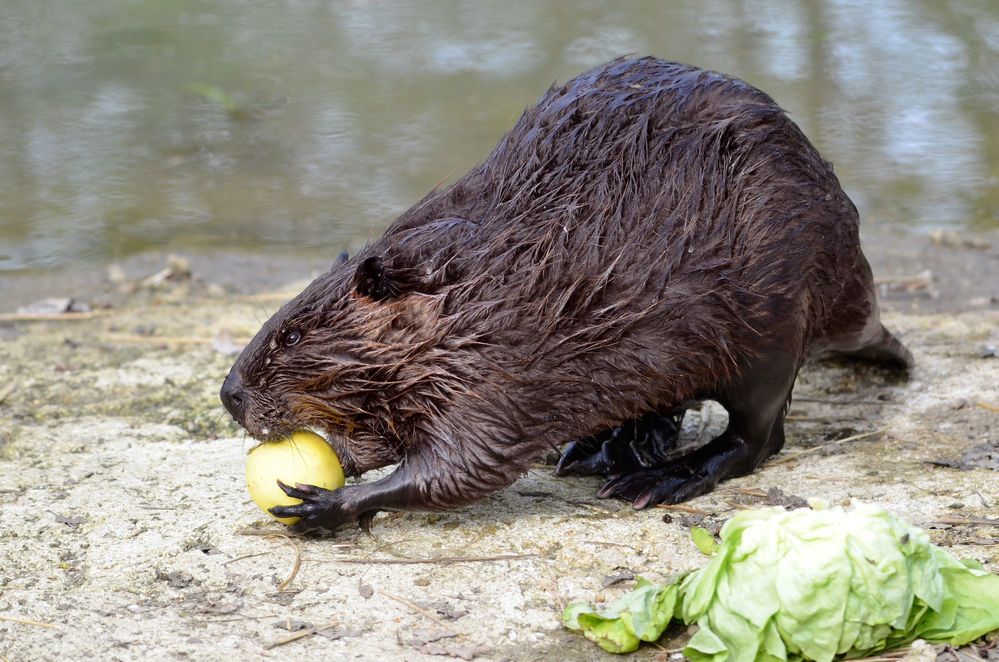 Last fall when I ventured off to a local rod and gun club to take the New York State Trapper Education Course, I wondered what the day would have in store. I considered the various motivations that would bring one to fur trapping, and I thought of my own motivations for taking the course. The "reasons" to trap are varied, and all positive if you ask me. Personally, I connect with the tradition of it all. Much of this country was discovered and built by fur trappers, and that history and lifestyle lives on today.
My ancestors hunted, fished and trapped in the High Peaks region of the Adirondack Mountains throughout the late 1800s, and still today certain family members keep a small trap line in the late fall and winter months. If you hunt or fish much at all, you can understand the allure of a new outdoor pursuit or hobby. Another season. Another adventure.
With that, my father, cousin and I decided to see it for ourselves. Led by great instructors, we were given tips, tools and wisdom from years of trapping experience. We were taught how to skin, stretch and preserve furs for sale, and learned about the positive impacts that trappers can have on the environment. We reviewed laws and regulations, safety concerns and best practices for trapping in New York. Mostly, we learned about the great deal of hard work and careful thought that goes into it.
Here are some reasons why you should give trapping a try:
Outdoor recreation and exercise: Perhaps the original outdoor pursuit in New York state, fur trapping is a definite source of fresh air! Trapping can and should get you into some wild places. Long ago, it brought early American adventurers to new landscapes in search of abundance. Today, it is not much different. Setting traps can bring you to explore new land and water on both private and public lands in New York state.
New York requires fur trappers to check their traps at least once every 24 or 48 hours (depending on location and trap type). Your trap line might be accessible by ATV or vehicle, but if not, you'll have an opportunity to get some exercise. No matter if you are trapping beavers and muskrats or foxes and bobcats, you will more than likely have to get off the beaten path and in doing so can hike, snowshoe, or canoe to your traps.
Conservation and wildlife management: According to the state Department of Environmental Conservation, there are around 10,000 fur trappers in the state. Each trapper is required to purchase a license and in doing so contributes funds to land, water and wildlife conservation. Additionally, many trappers belong to sportsmen's clubs, rod and gun clubs, and conservation organizations that work tirelessly to conserve, protect and advocate for natural resources.
Wildlife management is one of the largest motivations for trapping. Managing certain species like beaver, muskrat and coyotes can be a great service to landowners, farmers and others who may experience the negative impacts of overabundance. A healthier population can benefit the species, the ecosystem, the landowner and the trapper alike.
Tradition and history: New York has been home to a large number of trappers since the days of early settlers. We have a very rich history of fur trapping. From the Adirondack Mountains to our state's many lakes, rivers and streams, New York has always provided habitat for furbearers and opportunity for the trappers that seek them.
The traditions and history of the fur trapper are vast. The "Mountain Man" era of the 1800s remains the epitome of fur trapper lore, and many books and movies have been made to idealize this way of life. Wild places and wilderness play a large role in this history. As do items like pack baskets, snowshoes and pocket knives. The fur trapper lifestyle speaks to a life of adventure spent in the great outdoors, and many connect with it still today!
Economic benefit: There is some money to be made in fur trapping, though not much compared to years ago. At one time, a fur trapper could make a decent living trapping beavers, muskrats, foxes, martins and other animals found in New York. Today, the fur market is not as lucrative, and most trappers answer to other motivations. However, some species still bring some extra cash to a diligent and dedicated trapper.
Wild game and wild fur: Lastly, trapping is a source of wild game and wild fur to be used for a variety of applications. Yes, wild game! At a banquet last fall I tried a delicious beaver bourguignon. Similar to a beef roast, beaver can be prepared in a variety of recipes, as can a few other New York furbearers. Don't knock it until you try it!
As for the fur use, it is as old as the sport itself. Each furbearer in our state provides a unique pelt that can be utilized in several ways, often providing great warmth and water repelency.
So, maybe this season or next you can try your hand at fur trapping. I myself have begun the process of acquiring the necessary gear and equipment, and scouting some areas to set traps. It is relatively inexpensive, easy to learn, and opportunities for mentorship are readily available within the hunting, fishing and trapping community.
Will you set out to become a New York state fur trapper?
Nate Kennedy is a Liverpool resident who works in Waterloo. An Ogdensburg native, he is a lifelong hunter and angler who holds an master's degree in environmental communication from SUNY College of Environmental Science and Forestry, and he is a 4-H educator with Cornell Cooperative Extension of Seneca County. Kennedy loves to write about and share his outdoor pursuits and his column appears the final Sunday of the month.
Be the first to know
Get local news delivered to your inbox!