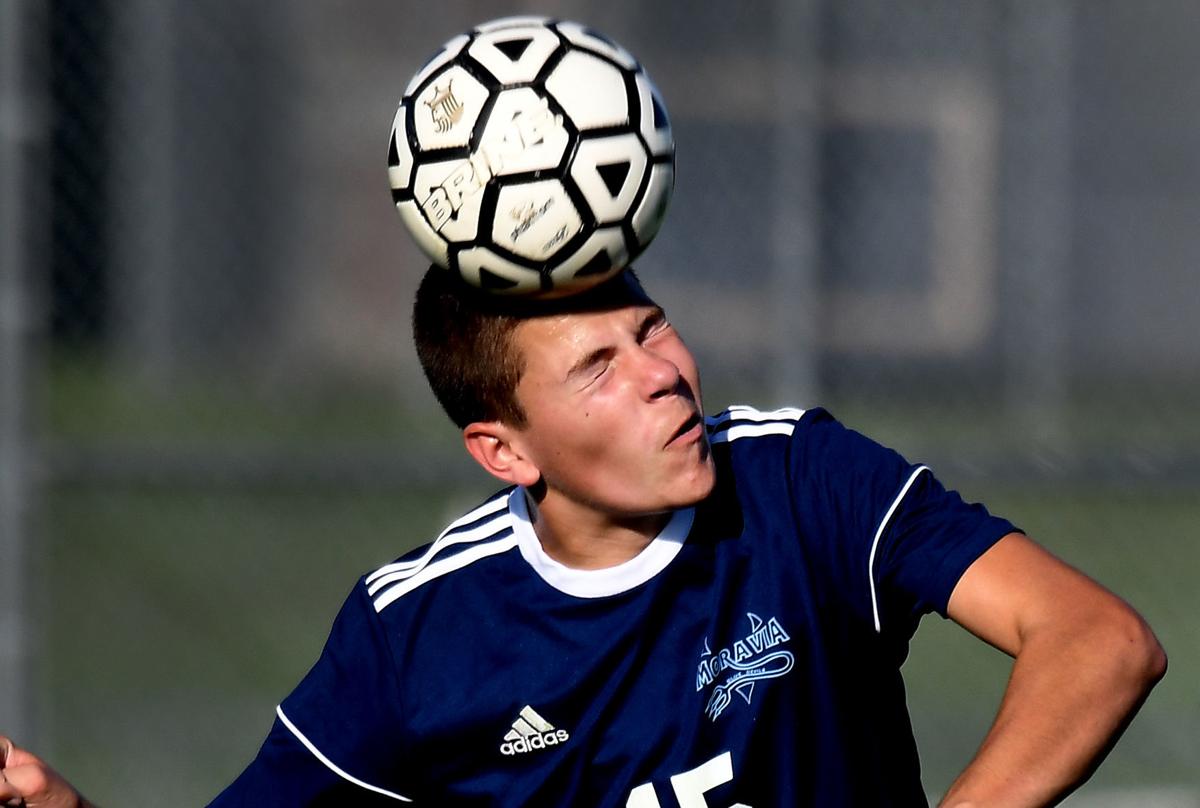 About a month after the official cancellation of New York state high schools' spring sports season due to COVID-19, school district representatives are now turning attention toward this upcoming fall. 
The New York State Public High School Athletic Association's (NYSPHSAA) newly assembled COVID-19 task force met for the first time Wednesday to discuss how to proceed with fall competition around the state. 
The task force, led by NYSPHSAA president Paul Harrica and executive director Robert Zayas, is comprised of high school superintendents, principals and athletic directors from around New York state, as well as state health officials. Section III, which involves Cayuga County's northern school districts, was represented by Jamesville-DeWitt principal Paul Gasparini; Section IV, home to Cayuga County's southern school districts, was represented by Chris Durdon who is a member of the section's central committee. 
On Wednesday, the task force primarily focused on when school facilities are allowed to reopen. According to Gov. Andrew Cuomo's reopening plan for New York, education is allowed to return as part of phase four, which could begin in three weeks for regions that meet the required metrics. All regions in New York State, aside from New York City, are currently in phase two. 
That is welcomed news for high school coaches around the state, who hope to hold offseason workouts in preparation for the upcoming fall season. With school athletic facilities closed since mid-March, student-athletes have been forced to conduct workouts from their homes, often with video guidance from their coaches. 
On Friday, the NYSPHSAA intends to release guidelines pertaining to on-site conditioning workouts for high school programs. 
"Today's meeting was our first step in addressing concerns and examining readily available information related to the COVID-19 crisis," Zayas said in a press release. "We are all focused on providing student-athletes with the opportunity to participate this fall with guidance from the Department of Health and in accordance with Governor Cuomo's restrictions."
One of the survey questions asked, "How confident are you with your school opening, as scheduled, in the fall?" Over 48% replied with "somewhat confident," while 24% answered "not so confident." Other options included "extremely confident" (8%), "very confident" (15%), and "not at all confident" (3%). 
The survey also asked participants to rank the following categories in order of importance: returning to school this fall, phases of when student activity can occur, flexibility with NYSPHSAA rules, scheduling games this fall, transportation to games this fall, length of seasons, and fans attending games.
Of the 5,528 responses, 84% listed returning to school this fall as the No. 1 priority. Fans attending contests and length of sports seasons overwhelmingly ranked as the lowest priorities for survey participants. 
Survey participants were also able to share additional comments, which remain confidential. 
One unidentified superintendent said, "short of a vaccination, it will be very difficult to have most athletics in our schools," while another superintendent suggested shifting sports like baseball, softball, and track and field (considered medium-risk sports) to the fall, while high-risk sports such as football and soccer move to the spring.
Among comments from coaches, one coach suggested doing away with state championships in the fall and shortening seasons. Another coach commented, "If people can protest by the 1000s shoulder to shoulder all day long with no spike in (COVID-19) cases then I think students can play a game for 1-2 hours. Let's use common sense and be fair to the kids."
If presented with a plan that does not allow parents or guardians to attend games, one trainer asked, "If there are no parents/fans at games how can you get consent to treat an injury. Especially if it's a visiting team and do not know the kids."
The task force intends to meet again later this month, though no official date has been announced. 
Sports reporter Justin Ritzel can be reached at 282-2257 or at justin.ritzel@lee.net. Follow him on Twitter @CitizenRitz.
Be the first to know
Get local news delivered to your inbox!