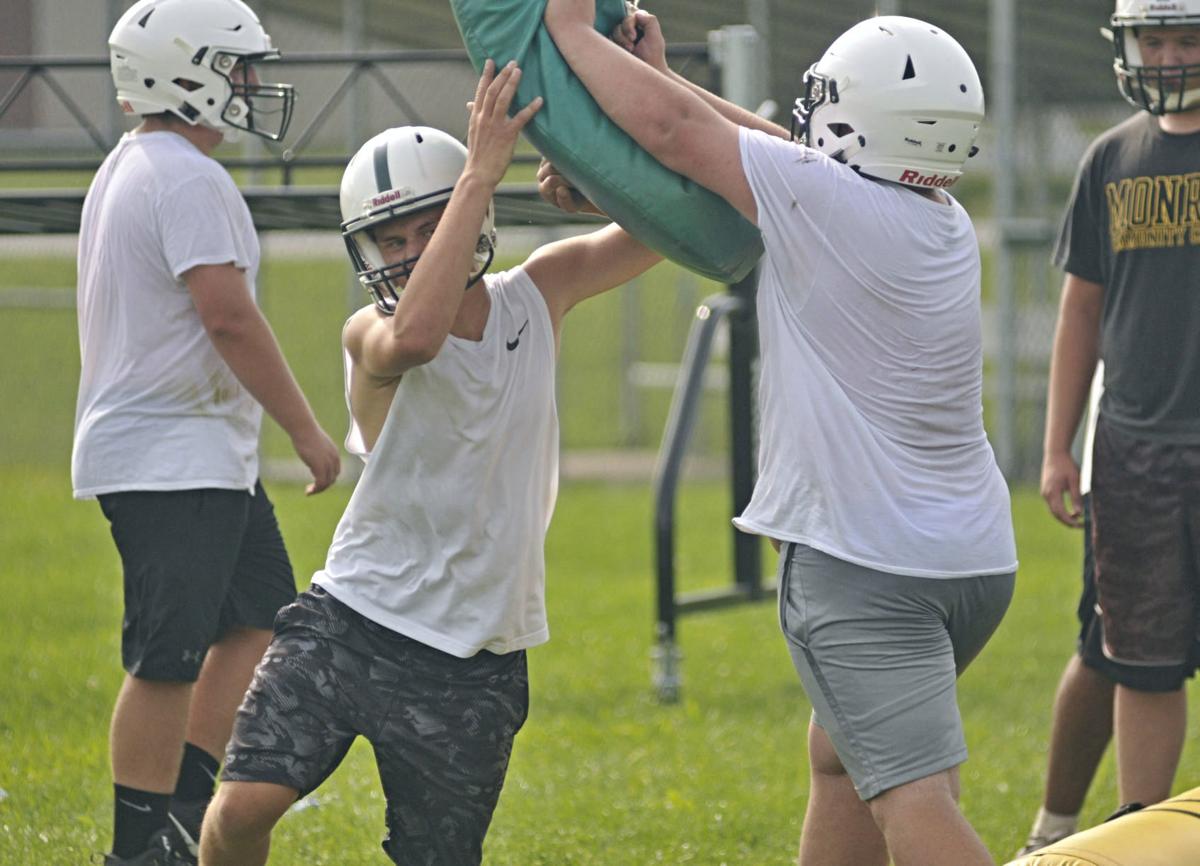 Earlier this week, the New York State Public High School Athletic Association's COVID-19 task force met for the first time to discuss how to proceed with high school sports this fall.
The task force, comprised of several NYSPHSAA, school and health officials from around New York state, addressed when school facilities are allowed to reopen and brainstormed ideas of possible protocols when competition resumes.
Among the more pressing issues for high school student-athletes and coaches is how to appropriate conduct summer conditioning workouts. Most regions in the state, including central New York, are in phase three of the reopening process, but social gatherings are still limited to 10 or less people. That poses a problem for high school sports programs that have dozens of players.
To better direct high school programs, the task force released a summer guidance pertaining to team conditioning workouts, which includes several health and practice habits.
Here are some of the recommendations:
Coaches should communicate with their student-athletes to ensure appropriate training levels, as some student-athletes have been able to conduct workouts during New York's pause at home, while others haven't. During team workouts, coaches should also focus on hydration, which is essential for the safety of student-athletes during summer months.
It is recommended, but not mandatory, that student-athletes and coaches wearing face coverings during physical activity.
Coaches or student-athletes that are feeling unwell, or have tested positive for COVID-19, should not participate in team workouts.
Prior to team workouts, individual school districts should create a protocol to screen coaches and student-athletes for signs or symptoms of COVID-19. Screenings should also be documented in case a coach or student-athlete develops COVID-19. Student-athletes should also bring their own water bottle and avoid using public water fountains.
During the workout, each student-athlete should remain six feet apart. It is recommended that no one share equipment, and that each school district provide disinfectant wipes for each participate to clean their equipment after the workout. No one should make physical contact, even if its shaking hands or giving a high-five. Teams should also be split up into groups of 10 or less people (for example, one coach and nine athletes), and there should be no mixing of groups.
After the workout, student-athletes should utilize hand sanitizer, avoid using a locker room or changing area, and shower at home.
If a student-athlete or coach develops COVID-19 symptoms, the school district should be notified immediately, and that person should not attend future workouts without clearance. 
The NYSPHSAA task force plans to meet again by the end of June.
Sports reporter Justin Ritzel can be reached at 282-2257 or at justin.ritzel@lee.net. Follow him on Twitter @CitizenRitz.
Be the first to know
Get local news delivered to your inbox!