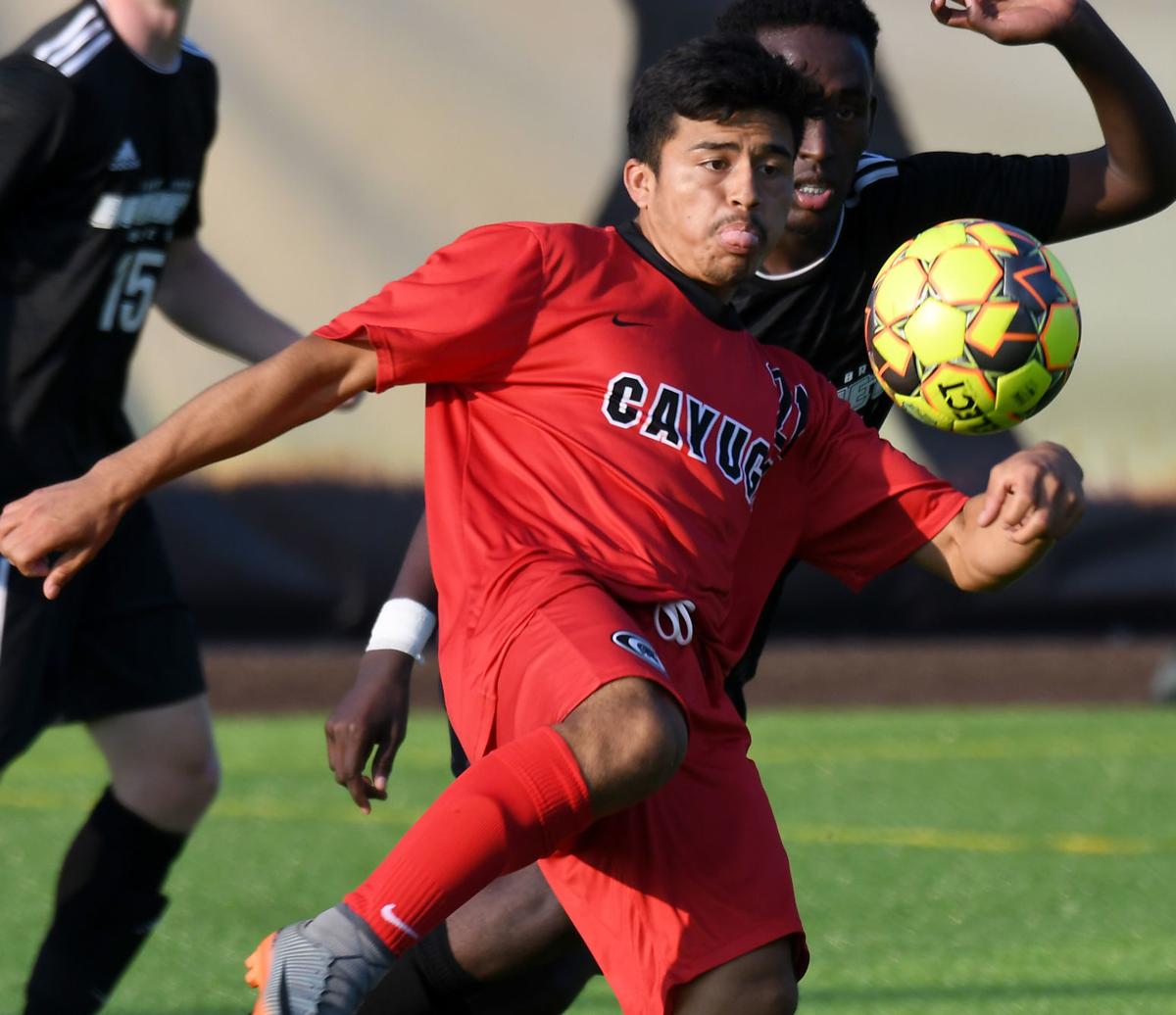 Cayuga Community College, like countless others schools around the United States, was forced to shut down its spring intercollegiate sports in March due to COVID-19.
Now CCC has some guidance on how and when sports can return this fall, as the NJCAA has released a plan of action for the 2020-21 academic year, as well as a list of safety recommendations.
At this time, the NJCAA will proceed with fall competition, including football and soccer, starting Aug. 1 for practice and Aug. 20 for games.
Spring sports, such as baseball, softball, and lacrosse, that participate in fall leagues will be allowed to practice by Aug. 31 and can play games from Sept. 5 to Oct. 31.
There are currently no plans to flip the fall and spring seasons, as has been suggested for the NCAA.
Acknowledging the potential for a second wave of COVID-19, the NJCAA is recommending that all winter programs limit game competition between Thanksgiving and Jan. 1.
There are currently no revisions to the spring competition schedule.
NJCAA member schools are allowed to open dorms to all student-athletes beginning July 18. According to the press release, this will allow schools to institute a 14-day quarantine period for incoming student-athletes prior to the start of fall practices.
The upcoming academic year will be a unique one for CCC, as the college continues to expand its athletic offerings. A women's lacrosse program was set to begin play last spring before the 2020 season was canceled, while a men's lacrosse program is set to begin competition this upcoming spring. The baseball program will be in only its third year of existence.
As the NCAA offered an extra year of athletic eligibility to all spring athletes, programs could face a cluster of competition between returning seniors and incoming freshmen.
TJ Gamba, CCC's baseball coach, told The Citizen in April that all players from last season are "welcome to stay" and that he "will not close the door on anybody." He also was not concerned with the amount of bodies present for the upcoming season's tryouts because of a personal philosophy to not over-recruit.
Concerning what could be a strange schedule for the upcoming academic year, Gamba said he was ready to make adjustments on the fly.
"There's a lot of people that gotta look out for the wellness of everybody. That's first and foremost, and this is bigger than the game," Gamba said. "That's definitely going to hinder what the normal processes are, but at the end of the day we'll get back on the field, shake it back up, see who's here and we'll move forward."
In its safety protocols, the NJCAA requires that all student-athletes, coaches and game personnel undergo temperature checks prior to all competition, while its suggested that visiting teams check all temperatures prior to leaving their home facilities. Pre- and post-game handshakes will be eliminated. 
Member schools should also eliminate the use of shared water bottles and towels, and ensure that all playing surfaces are regularly disinfected. Fans and staff should be required to wear face masks. 
Sports reporter Justin Ritzel can be reached at 282-2257 or at justin.ritzel@lee.net. Follow him on Twitter @CitizenRitz.
Be the first to know
Get local news delivered to your inbox!