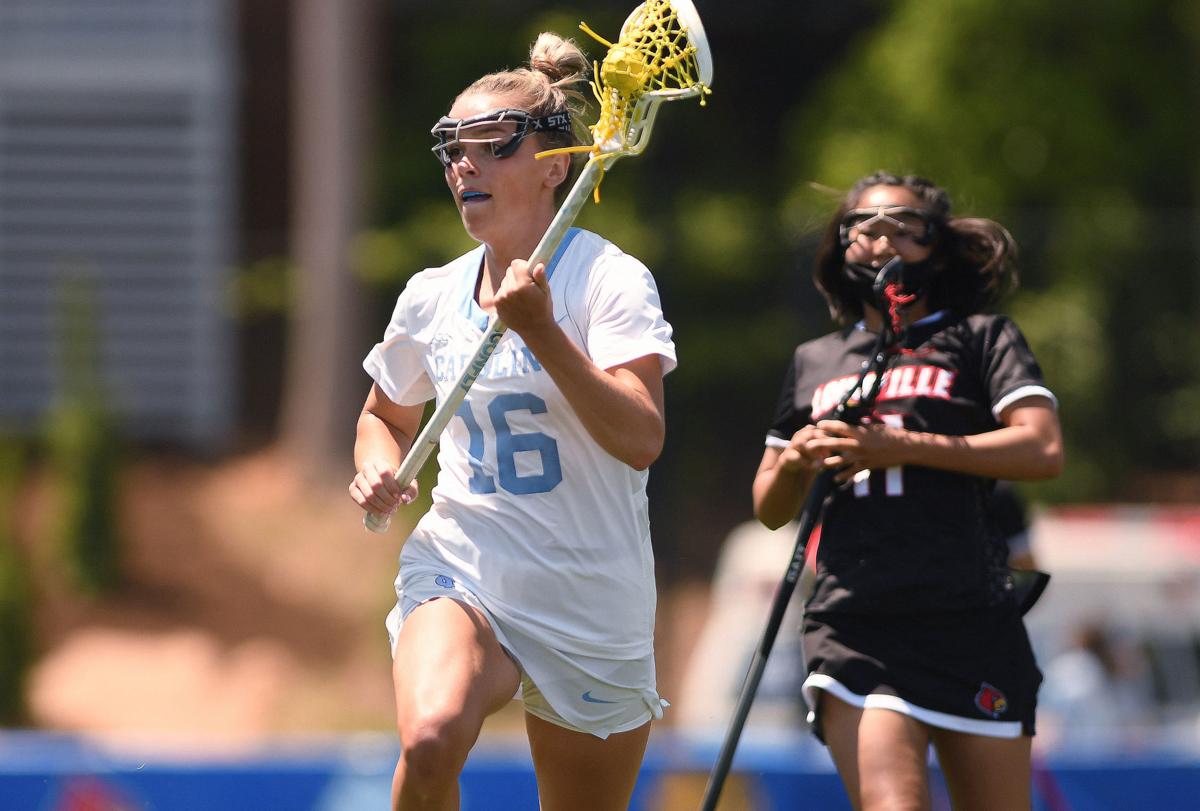 Catie Woodruff was sitting in an airport with her University of North Carolina women's lacrosse teammates, following a win at Northwestern, and remembers the eery feeling. 
COVID-19 was starting to disrupt the world as we know it. In the coming days, the Ivy League and Patriot League were some of the first major collegiate conferences to cancel their spring seasons. 
When the same fate befell the ACC, and with that the Tar Heels' season, Woodruff, a senior, was determined to come back for another year. After consecutive appearances in the national semifinals, and a 7-0 start to her expected final season, Woodruff wanted to end her college career on her own terms.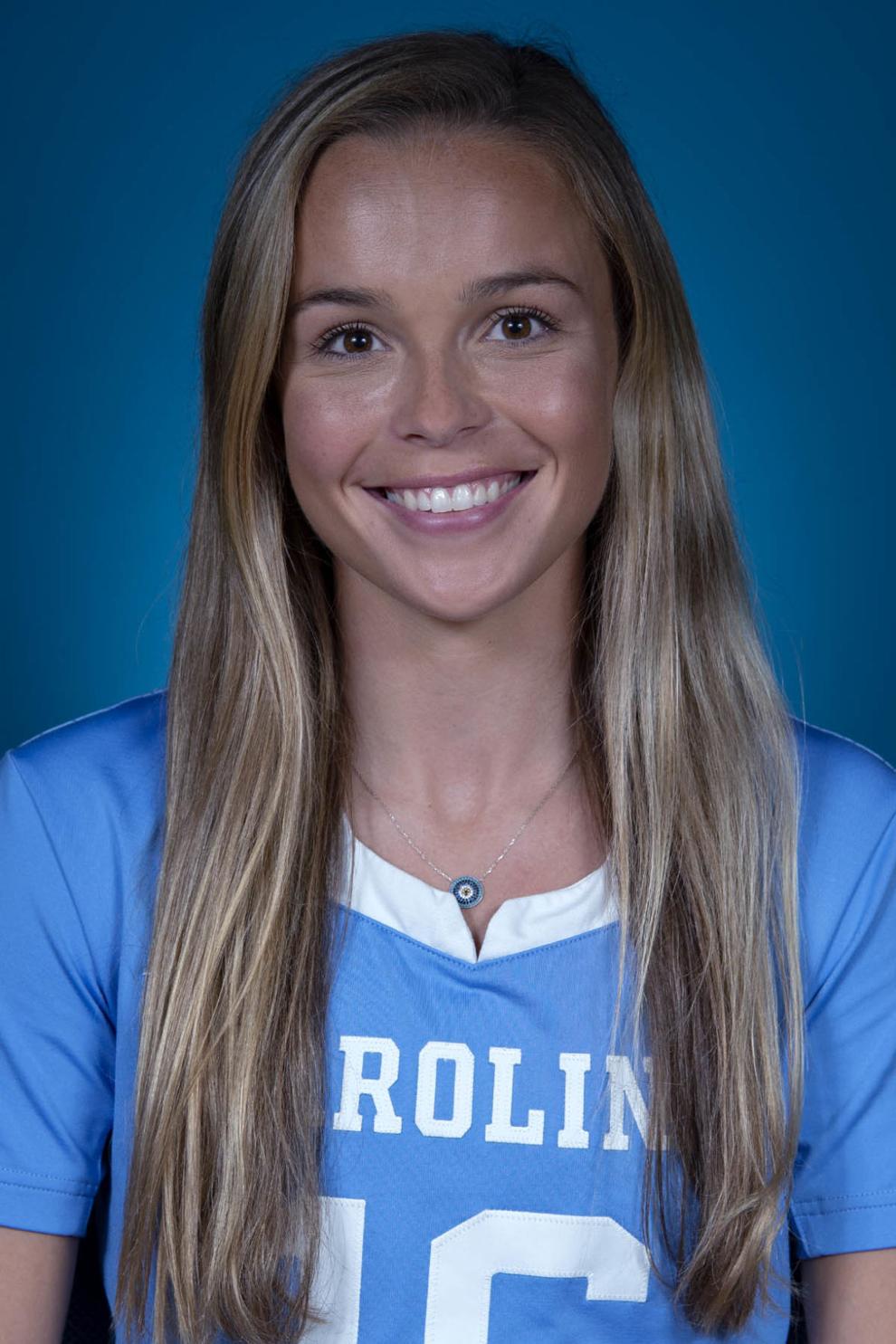 "I remember saying to another girl in my grade, 'Yeah, I'm coming back,' before our season was even canceled," Woodruff said in a phone interview on Thursday. "'We need to start looking for apartments, we need to figure that out,' because I was finding a way to come back."
Woodruff graduated from Skaneateles High School in 2016. Her senior year, she was named The Citizen's Player of the Year in both girls lacrosse and girls soccer. She was also a member of the Lakers team that won the 2014 Class C New York state title. 
Recruited to North Carolina as a midfielder, Woodruff played that position through fall ball during her freshman year, but then made the transition to defense prior to the start of the official spring season. 
"You come in thinking you know everything, and you don't really know anything," Woodruff said. "My coaches saw that defense was one of my strengths, and playing at UNC you have a lot of powerhouses at attack and midfield. 
"It was probably not until junior year that I felt pretty comfortable with everything going on back there. The most comfortable and fun I've had has been this year, with the unit I've been playing with."
As a freshman in 2017, Woodruff appeared in 18 out of 20 games and started the final six contests. In her junior season, Woodruff became a full-time starter and helped the Tar Heels reach a 12-3 regular season record and win an ACC tournament championship. North Carolina breezed past Florida and Virginia in the first two rounds of the NCAA tournament before meeting Boston College — the same team UNC edged in the ACC championship — in the national semifinal. 
In what Woodruff said is considered by many as "the best game ever played in women's college lacrosse," Boston College scored with 4:48 left in the second overtime to end UNC's season and advance to the national title game.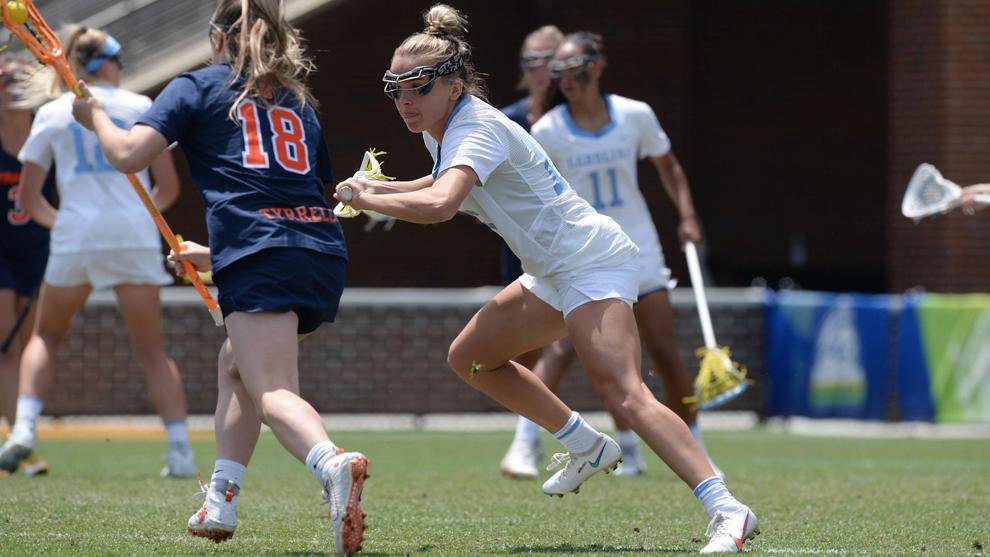 The disappointment of falling on the doorstep prompted some lessons learned and some fire in the bellies of the Tar Heels, who started the 2020 season 7-0. Then COVID ended North Carolina's season, leading to Woodruff's quick decision to return — one made possible thanks to a monetary donation from Hall of Fame basketball coach Roy Williams. 
"It wasn't even really a decision for me. Obviously (my parents) wanted me to come back too, but I just wanted to make sure because I didn't want them to pay for another year of college," Woodruff said. "I couldn't get into a graduate program and I didn't need to be in school. I could've graduated.
"You only have four or five years to play lacrosse, especially at the level I'm playing at. I feel like I would've regretted it if I didn't come back."
Woodruff's decision to return was a sound one. The Tar Heels are the No. 1-ranked team in the country with an undefeated 18-0 record and recently captured another ACC tournament championship, blasting opponents Louisville, Notre Dame and Syracuse by a combined score of 46-14. 
Individually, Woodruff has started all 18 games and ranks among North Carolina's leaders in both ground balls (19) and caused turnovers (12). On Feb. 28 in a win over Vanderbilt, Woodruff even scored her first career goal. 
In April, Woodruff was named second-team All-ACC as a defender. 
On Sunday, the Tar Heels will begin NCAA tournament play against either Johns Hopkins or James Madison. By month's end, if all goes according to plan, Woodruff could be a national champion. 
"Honestly, I don't really care who we play. Obviously, the dream is to win a national championship," she said. "That's why I came back for a fifth year. I have a lot of belief in the team."
Sports reporter Justin Ritzel can be reached at 282-2257 or at justin.ritzel@lee.net. Follow him on Twitter @CitizenRitz.