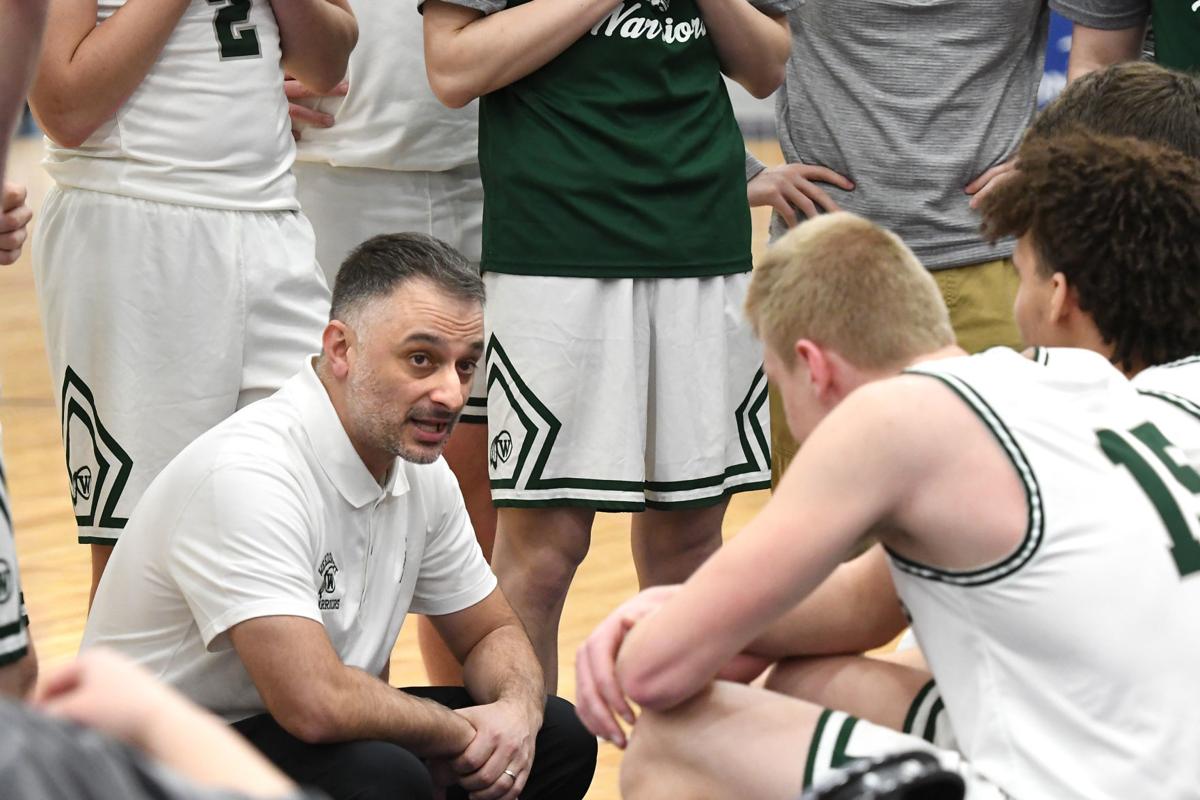 Due to the spread of the novel coronavirus, the NYSPHSAA announced Thursday that all remaining high school winter championships for basketball, bowling and ice hockey have been postponed. 
The decision comes after a string of announcements Wednesday and Thursday that championship games would continue as planned, but without spectators in attendance. 
However, New York Gov. Andrew Cuomo stated Thursday that the state was banning gatherings of 500 people or more in an attempt to limit the spread of coronavirus. 
"It was my goal to complete the winter championships on schedule. It has become increasingly more difficult to host these championship events with the number of challenges that have been presented," NYSPHSAA Executive Director Robert Zayas said in a statement. "I also have concerns as the Executive Director and a parent, that students will be participating in an event under circumstances that are not conducive to a quality and beneficial participation experience."
The decision to postpone the games impacts students from three Cayuga County-area school districts. Weedsport's varsity basketball team was scheduled to play Newfield in the NYSPHSAA Class C regional game Saturday at Onondaga Community College's SRC Arena. Skaneateles' varsity ice hockey team was supposed to play the Division II state semifinal against Webster Thomas at the HarborCenter in downtown Buffalo Saturday, with a potential championship game taking place Sunday at the same venue. Auburn girls bowler Kaylee Hodson was set to participate in the state bowling championships this weekend at Strike N Spare Lanes in Syracuse. 
Weedsport was playing in its first state tournament since 1980 after winning the Section III Class C title last weekend. Skaneateles was shooting for its second straight state title in ice hockey. 
In an interview with The Citizen, Weedsport athletic director Zac Young said the varsity boys basketball team was still intending on continuing its season, even if it meant playing without spectators, prior to the postponement. He added that he and head coach Jon Sgarlata met with the team prior to Thursday's scheduled practice to address the situation. 
"It was a great achievement for our boys to break through and win that sectional title," Young said. "It's a tricky situation. It's postponed indefinitely. They didn't say 'canceled.' We'll see where it goes from here. I think everybody across the state and in the country is kinda hitting the pause button. If that's what the experts think we need to do, we need to do our best keep our chin up and make the safe choice for everyone's health."
No make-up date for those events has been announced. In a press release Friday, the NYSPHSAA said there is "cautious optimism" that winter high school championships will be conducted at a later date. Should winter championships reconvene, teams will be given ample time to practice and prepare for the games. 
Concerning upcoming spring sports, the NYSPHSAA currently has no plans to restrict practices or games, and will leave postponements or cancellations up to the individual school districts and state sections. There are no rules from the NYSPHSAA that prohibit student-athletes from practicing with winter and spring teams simultaneously. 
Section II, which covers the Capital region, announced Friday it was postponing the start of spring sports season until April 19. Cayuga County has athletic programs in Section III and Section IV. As of Friday evening, neither section has elected to postpone the start of spring sports. 
Sports reporter Justin Ritzel can be reached at 282-2257 or at justin.ritzel@lee.net. Follow him on Twitter @CitizenRitz.
Be the first to know
Get local news delivered to your inbox!