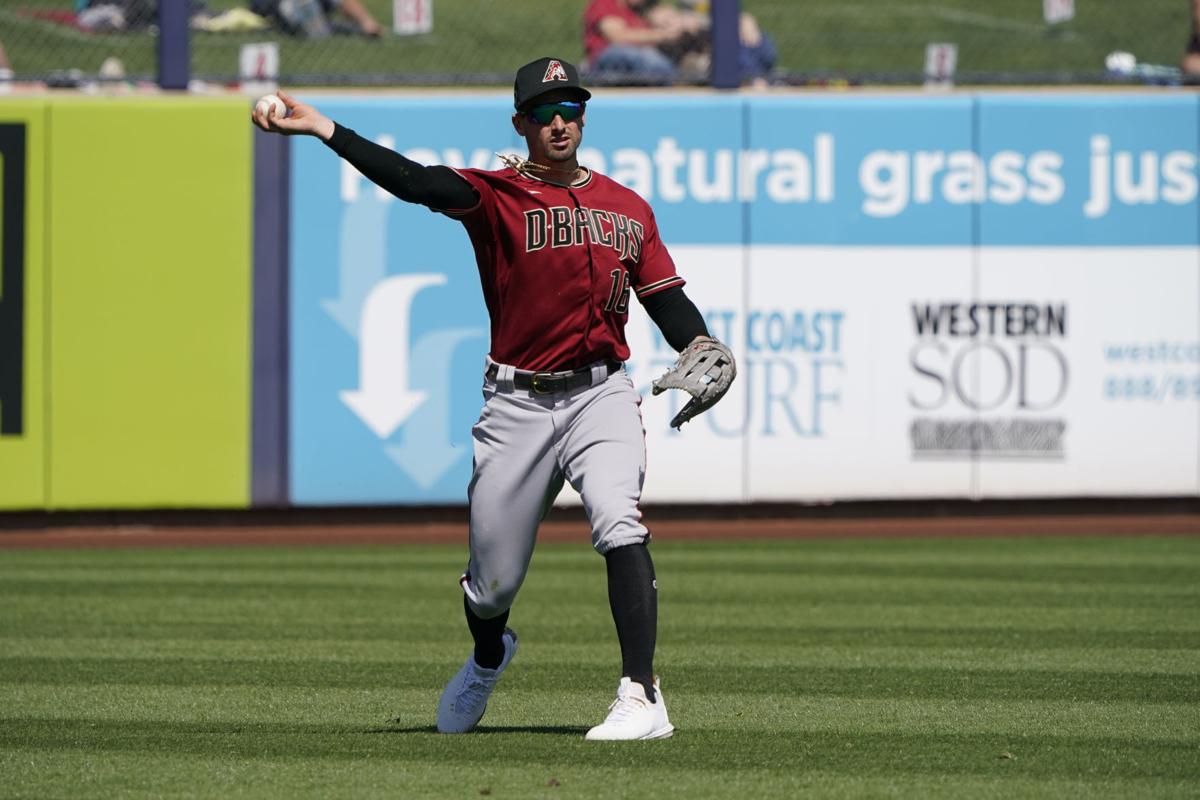 When Auburn native Tim Locastro was on the verge of making the Arizona Diamondbacks' Opening Day roster in 2020, COVID-19 struck. 
The pandemic shut down Major League Baseball for four months. A 60-game season was played, and Locastro was with the Diamondbacks for the entirety of the 2020 campaign. But it wasn't a full 162-game slate, and he was robbed of the opportunity to play in that springtime Opening Day game. 
This year, it's different. COVID-19 is still a concern, but for the Diamondbacks and other MLB teams, it's business as usual. There will be a 162-game season. Opening Day is Thursday. 
As he did in 2020, Locastro is on the Diamondbacks' Opening Day roster. There was little doubt about his chances after he hit .290 and a pair of homers last season. 
"It's awesome. It never gets old," Locastro told The Citizen in an interview Wednesday, one day before the Diamondbacks open the 2021 season against the San Diego Padres. 
For the players, part of the return to normalcy is having fans in the stands. In 2020, the Diamondbacks and other clubs played in empty ballparks. There weren't fans allowed into games until the playoffs and World Series. 
Beginning Thursday, fans will be back for regular season games. During the Diamondbacks' season-opening series against the Padres, San Diego's Petco Park can operate at 20% capacity — about 10,000 fans. One of them will be Jenn Fox, Locastro's fiancee. 
When the Diamondbacks play their home opener next week, there could be up to 20,000 fans at Chase Field. 
"It's so exciting," Locastro said. "Knowing the energy the fans bring to the game. (On Tuesday), we had an exhibition game at Chase Field and we had some fans there. Just seeing them, it's amazing that we're back to normal. You can never take it for granted because we know how last year was. It's just very exciting and I know the whole team is excited about it." 
In the regular season, Locastro will look to build off a strong spring training performance. He batted .303 with six extra-base hits and five runs scored. He was hit by a pitch five times, which helped him register a .410 on-base percentage. 
Locastro attributes that success to continuity. He was acquired by the Diamondbacks in 2019 and has played in 124 games with the major league club. 
"Being around the same group of guys, the same coaching staff, you get a little more comfortable than if you're coming into a new organization like I have previous times," he said. "We got a great group of guys. I think a lot of people had a very successful spring training. We won some games. Hopefully, it's a building block toward the season." 
There was a hiccup in Locastro's preparations for the regular season. Early in spring training, he tested positive for COVID-19. Under MLB's protocols, he had to isolate for 10 days. 
He remained asymptomatic during his isolation. But because he had to remain in his residence, his workout options were limited. He did air squats, push-ups and sit-ups. 
He tried part of former NFL running back Herschel Walker's workout regimen: 1,500 push-ups a day. One day, he did 800 push-ups in a four-hour period, from 8 a.m. to noon. After taking a lunch break, he resumed his pursuit of Walker's daily goal. But when his chest and triceps started tightening, he thought of his baseball career. 
"I said, 'I better be careful so I'm able to throw a baseball,'" he told The Citizen. He estimates that he did up to 3,000 push-ups over the 10-day period. 
"I'm just happy that's in the rearview mirror," he added. "Obviously, we still have protocols and stuff we have to follow. As long as we're able to play 162 games, our medical staff and everybody does such a great job to allow us to be able to play baseball and not actually worry about that." 
Locastro's main goal for the 2021 season is to lead the Diamondbacks to the playoffs. There were high expectations in 2020, but a losing streak in the shortened season knocked them out of contention. 
The National League West is expected to be one of the toughest divisions in the majors. The Los Angeles Dodgers, the defending World Series champions, enter the 2021 season as favorites to win another title. The San Diego Padres are also considered championship contenders. 
But Locastro noted what's happened in the NCAA men's basketball tournament. UCLA, an 11-seed, advanced to the Final Four. 
"You just gotta get in and then hopefully, that day, you can win," he said. "You just got to go out there and survive and advance each day in the playoffs." 
Locastro will likely have a bigger role with the Diamondbacks this season. He could get more starts, especially against left-handed pitchers. Even if he doesn't start, he can be one of the D-backs' top weapons off the bench. 
After MLB changed the rules for 2020 and had designated hitters in both leagues, the National League is returning to its traditional rules without a DH. 
"It's definitely going to change the dynamic of everything," Locastro said. "It's not going to matter to me whether I'm starting or coming off the bench because you gotta be ready from the first inning on to be playing in these games because who knows what could happen? The pitcher hitting, double switches. You gotta be ready at all times." 
There will be another change this season. In 2020, teams only played against their divisional opponents and other clubs in their geographic area. For the Diamondbacks, that meant games against teams on the West Coast. 
The schedule will return to normal for the 2021 season. The Diamondbacks will play on the East Coast again, including a three-game series in May against the New York Mets. 
For Locastro, those games and others on this side of the Mississippi River will give his family and friends more opportunities to see him play. 
"They're probably more excited for me to get back out on the East Coast," he said. "It's going to be a blast. I can't wait, and I know they can't wait either." 
Politics reporter Robert Harding can be reached at (315) 282-2220 or robert.harding@lee.net. Follow him on Twitter @robertharding.