PORT BYRON — For two Port Byron seniors, wrapping up their careers with titles at their home tournament meant everything.
Those two seniors were 126-pounder Joe Powers and 145-pounder Tyler Parker.
Powers, a two-time Section III, Division II runner-up, can now add a third Port Byron Mid-Winter Classic championship to his resume, while Parker is now a two-time Port Byron tourney champion.
The pair was among a handful of Cayuga County-area wrestlers to strut their stuff at Port Byron's annual tournament Saturday at Dana West High School.
"There's no better feeling," Powers said. "Just being in front of everybody you know, all your friends ... it's great."
Added Parker, "When you're both a No. 1 seed, it adds a little pressure with all your family and friends here, but there's no better feeling than coming out on top in front of your people."
Powers defeated Cicero-North Syracuse's Nate Osborne by a 3-1 decision in the 126-pound class championship, winning three straight points after falling behind 1-0 in the opening period. Parker's title win was a dominant one, as he took down Jordan-Elbridge's Marion Quigley by a 20-5 major decision to take the 145-pound class.
The win was also Parker's 100th of his career.
"It's amazing, especially in the four-year span it's been done," Parker said. "For it to be this tournament at home is amazing. It adds on top of everything I've done."
While Port Byron had a strong showing at its home tournament, it wasn't the only local team to walk away with multiple winners. Auburn's Luca Pirozzolo won the 132-pound class, finishing off his day with a victory in a technical fall over Geneva's Beka Bekauri, while fellow Maroon Keyshin Cooper won at 182 by pinning South Jefferson's Michael Thayer in 1:44 of the title match.
"Today was a good showing of what Auburn wrestling's about," Cooper said. "I really think my conditioning and my strength helped me win those matches. The Auburn wrestling team as a whole has made me a better wrestler."
It was another typical day for Cooper, who now has two tournament championships and two runner-up finishes this season. Still, his sights are set even higher.
"(My father and I) see the vision that I can be something great and I feel it, and my coaches feel I can be something great," Cooper said. "Last year we placed fourth in the section class, and this year we think I'll be the top man. Right now I'm ranked 13th in the state and I'd like to get even higher than that by the end of the year. I'd like to take the section. I just have big plans and I think Auburn wrestling has big plans for me too."
Among second-place finishers were Port Byron's Jack Smith (113), who lost a 3-1 decision to Hannibal's Tyler Murray; Auburn's Liam McLoughlin (160), who fell in a tight match to Liverpool's Anthony Piscitelli 9-7; and Moravia's Joe Shoemaker (170), who was pinned by South Jefferson's Anthony Rasmussen in the final second of the second period.
Perhaps the biggest challenge for wrestlers is maintaining their focus throughout the day. Many of the wrestlers arrived around 7 a.m. and championship matches were still taking place after 9 p.m. More than anything, the day is a test of mental endurance.
"We listen to music and keep each other company," Powers said. "We're pumping each other up, supporting each other. It's just fun."
Despite the long day, wrestlers like Powers are happy to wrap up with wins on home turf.
"There's nothing I wanted more today than to come out on top," Powers said. "It's just unreal sealing the deal and ending on a good note. I'm going to miss it."
Port Byron Mid-Winter Tournament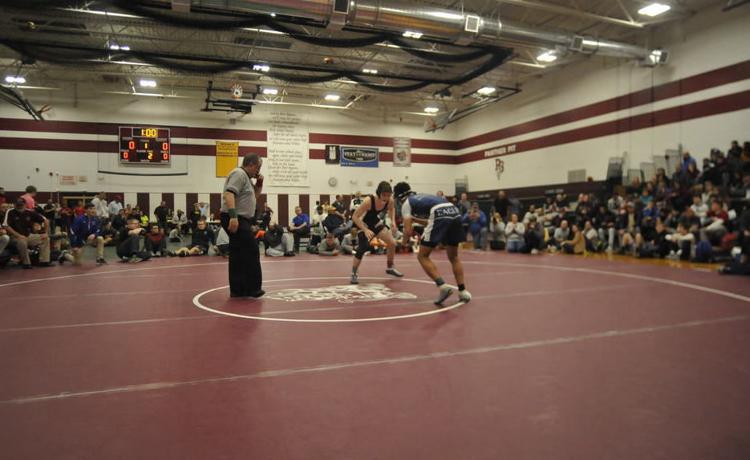 Port Byron Mid-Winter Tournament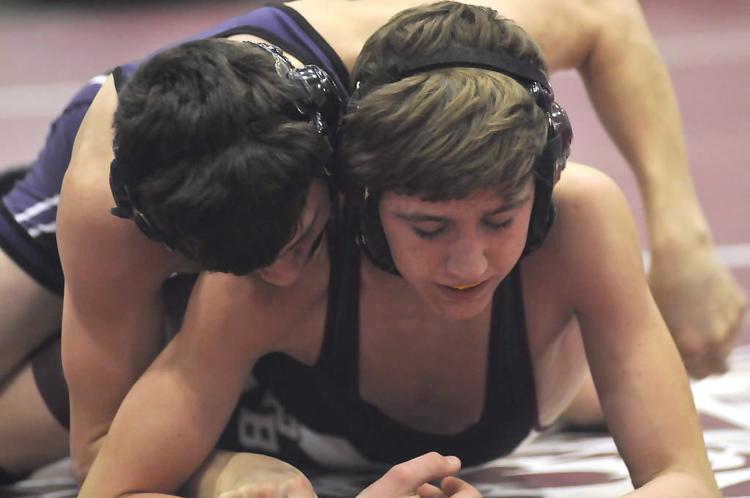 Port Byron Mid-Winter Tournament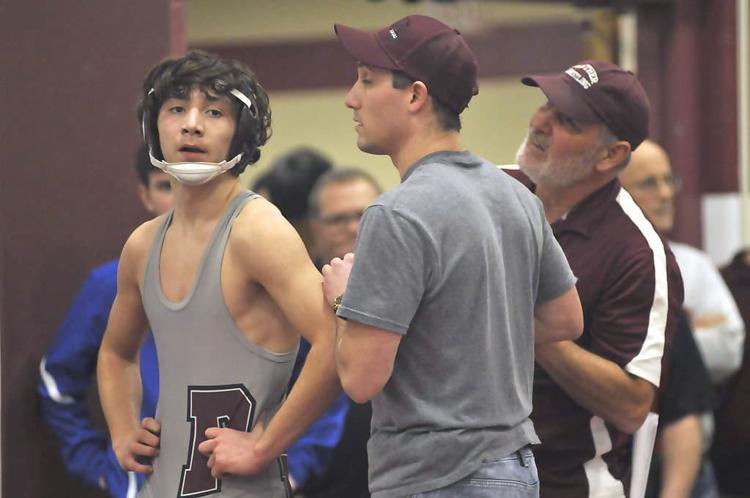 Port Byron Mid-Winter Tournament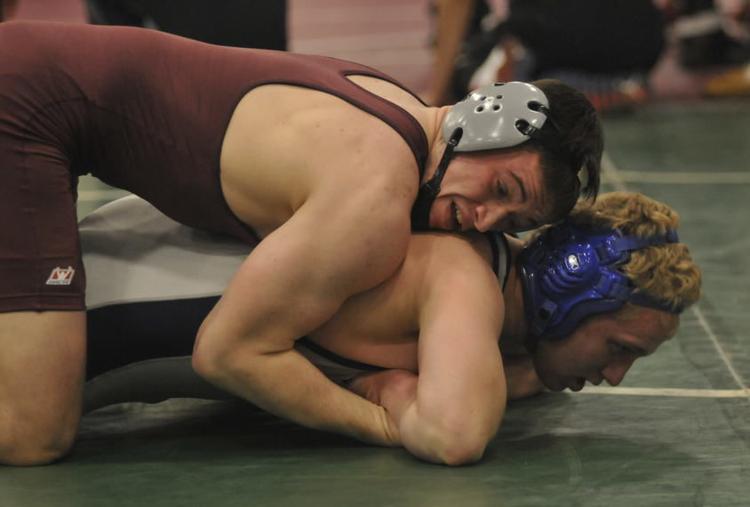 Port Byron Mid-Winter Tournament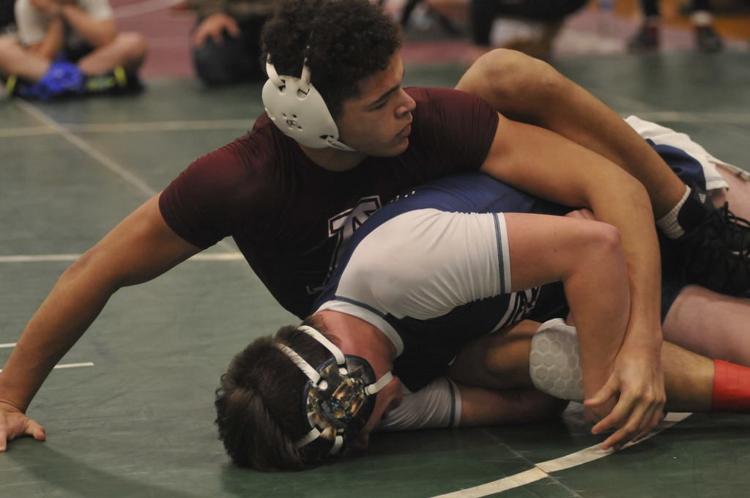 Port Byron Mid-Winter Tournament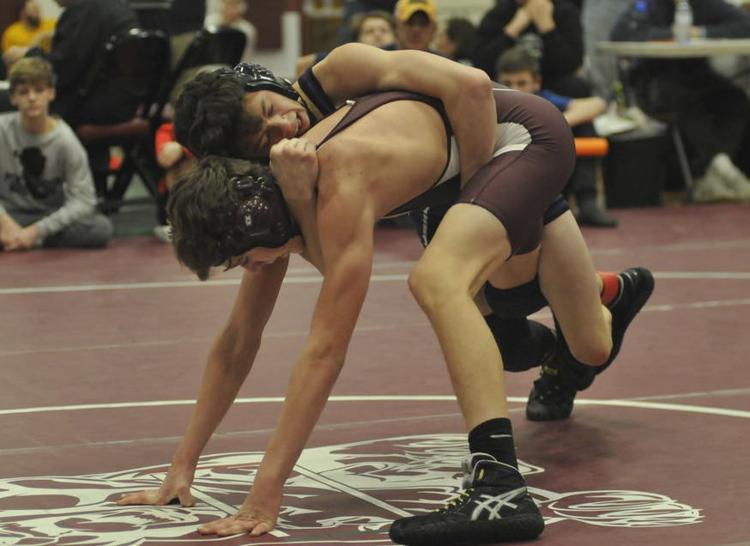 Port Byron Mid-Winter Tournament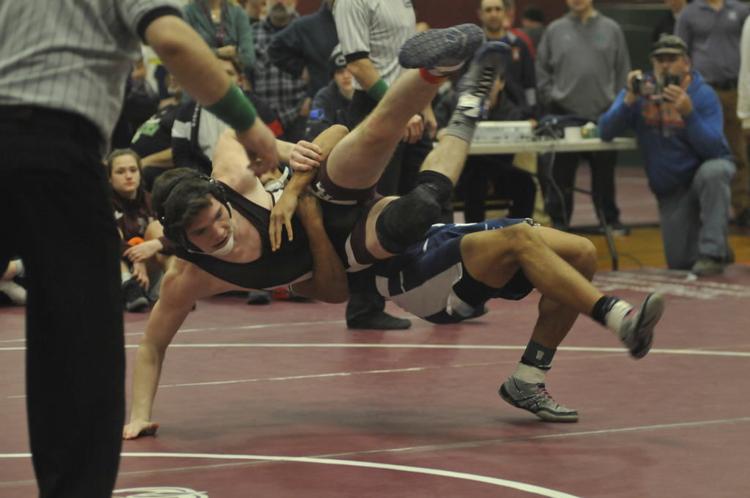 Port Byron Mid-Winter Tournament
Port Byron Mid-Winter Tournament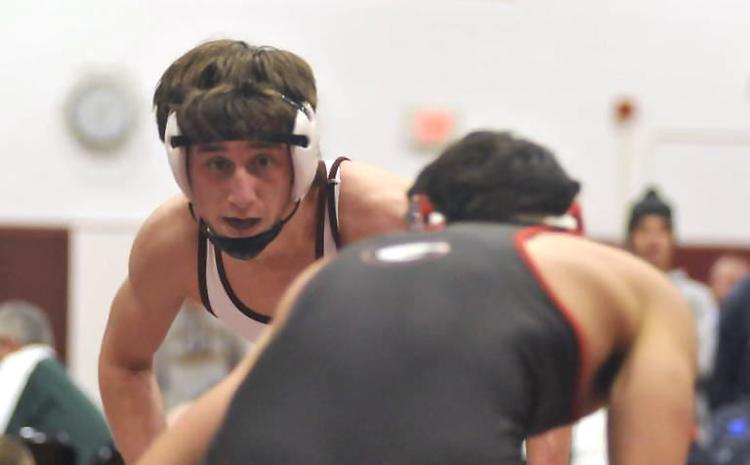 Port Byron Mid-Winter Tournament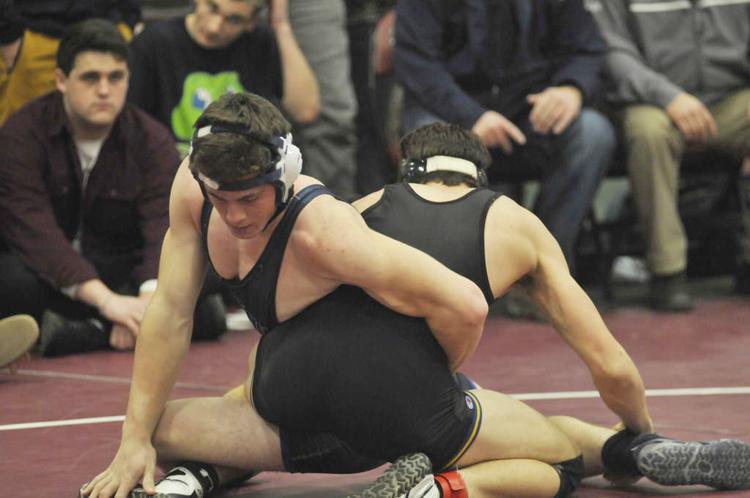 Port Byron Mid-Winter Tournament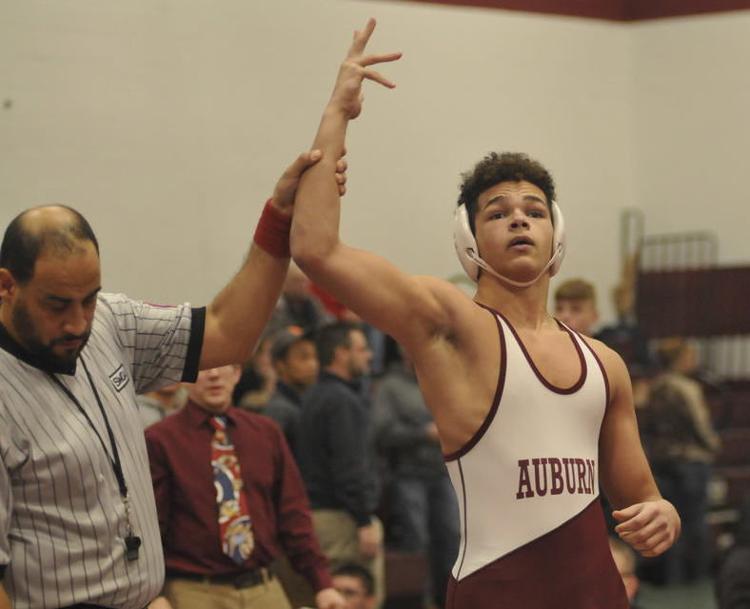 Port Byron Mid-Winter Tournament