PORT BYRON — In a meeting between two teams with lengthy winning streaks, Port Byron/Union Springs baseball had no interest in seeing its undefeated season go up in smoke.
The Panthers shut out Weedsport 6-0 Thursday in Port Byron, giving Port Byron/Union Springs its 14th straight win to start the season.
Weedsport, which hadn't lost since April 11 when it fell to the Panthers at home, saw its seven-game winning streak come to an end.
Port Byron/Union Springs may not have had its best offensive showing of the year with only eight hits, but the Panthers scored at least one run in each of the first four innings and Weedsport couldn't match.
"The first outing (against Weedsport) we didn't play a very good game," Panthers coach Bill Walter said. "Weedsport came into this game on a pretty good streak and they were probably confident. I told these guys that we didn't play our best at all so let's show them how we can play today."
Kyle Bailey dealt six strong innings on the mound for Port Byron/Union Springs, limiting Weedsport to six baserunners — five hits and one hit batsman — during the outing. At one point, from the end of the second inning to the start of the fifth, Bailey retired nine straight batters. He didn't allow any Warrior runners to reach third base until the fifth, utilizing his off-speed pitches to keep Weedsport off balance for most of the game.
Weedsport put multiple runners on base in both the fifth and sixth innings, but couldn't ruin Bailey's shutout bid. The Warriors had first-and-third with two outs in the fifth, but Bailey forced Aidan Mabbett into a ground out to end that inning.
Two Weedsport hitters reached again in the sixth, but that inning ended without a run when Jake Brown was called out on a bang-bang play at third base.
"I was excited to see that he was throwing again because we hit him pretty good the first game. It was early in the season and we put a couple runs on him," Weedsport coach Rob Matson said. "I don't think we executed very well early on. We didn't make the plays we had to, the bats didn't come alive soon enough and a couple close calls didn't go our way, so it's a tough formula to find success with.
"They're a good team and I think we can play with them, but maybe next year."
Leading Port Byron/Union Springs offensively was Brandon Relfe (two walks, run, RBI) and Alex Cusick (RBI), both of whom had two-hit days. Ryan Bailey (two runs), Jake McNabb (two RBIs, double), Caleb Roden (RBI double), and Kyle Bailey (two runs, walk) all had one hit.
Ryan Bailey also pitched the seventh, relieving brother Kyle, and struck out three straight to end the game.
Alex Murray, Jake Hickok, Garrett Sawyer (double), Braeden Curry and Reese Ahearn posted one hit apiece for Weedsport. Owen Mabbett started on the mound and pitched four innings, and he was charged with seven hits and three earned runs against. Murray pitched the final two innings and struck out two.
"Owen has been solid and the last three weeks he's been very dependable," Matson said. "I tell him to give me four or five innings, so he did what he had to do. He dug deep and kept his pitch count right where we wanted it heading into next week. We like our chances when he's throwing for us."
This weekend both teams were scheduled to take part in the Cayuga County Baseball Tournament, but the games were canceled so that teams could instead play some of their league schedules.
Port Byron/Union Springs (14-0) will still take on a Cayuga County rival on the road at Cato-Meridian, and the Panthers will treat it as a de-facto county title game.
"We have Cato tomorrow and Saturday," Walter said. "There's no county tournament, so we can treat this as a county tournament to get them pumped up. They like beating both of those teams, Weedsport and Cato. We'll go one game at a time and try to stay hungry. You've got to stay hungry, but they're doing the little things and working hard, so that's all I can ask."
Weedsport (8-3) travels to Pulaski, and the Warriors are hoping for some deja vu. The last time Weedsport lost to Port Byron/Union Springs, a seven-game winning streak followed.
"I watch playoff hockey and these other sports where teams go on a nice long winning streak and then lose in the playoffs," Matson said. "There's something to be said about getting a loss before the playoffs start and kind of hit refresh. It's good to face a good team before playoffs, it's good to see good pitching and good hitting just to get us ready."
Port Byron-Union Springs Weedsport baseball 1.JPG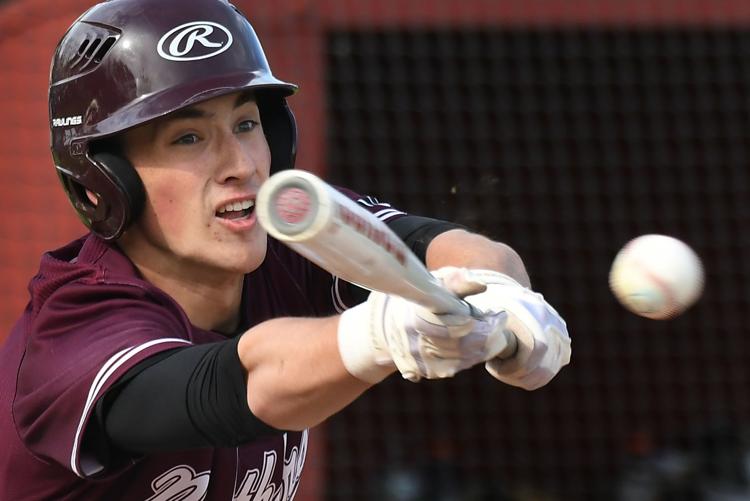 Port Byron-Union Springs Weedsport baseball 2.JPG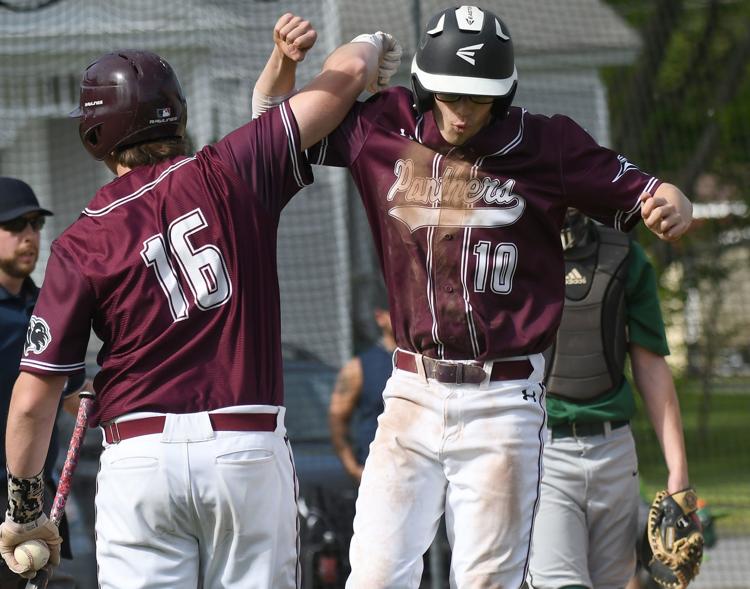 Port Byron-Union Springs Weedsport baseball 3.JPG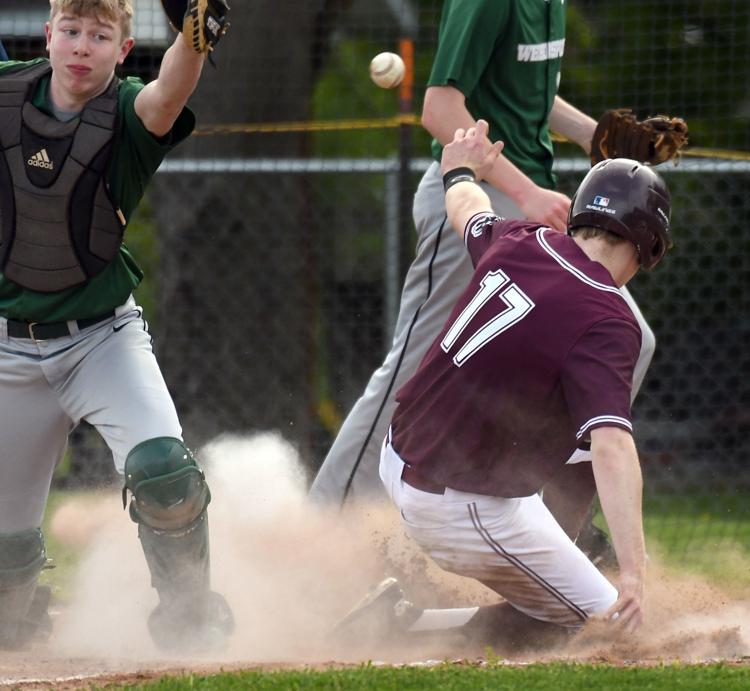 Port Byron-Union Springs Weedsport baseball 4.JPG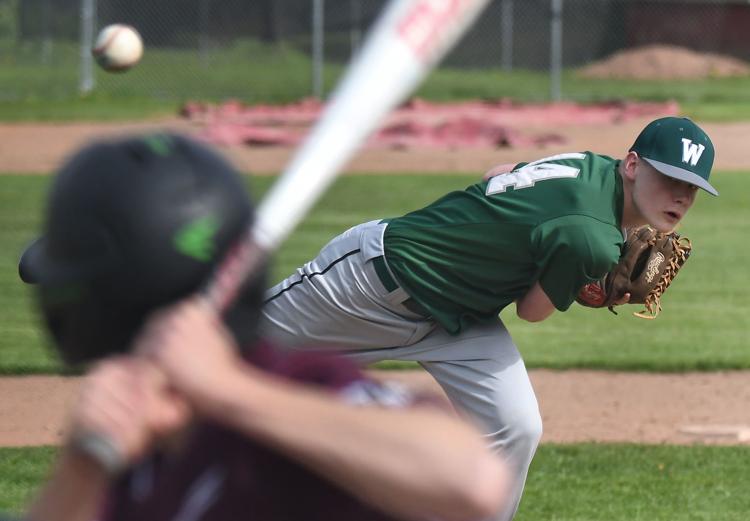 Port Byron-Union Springs Weedsport baseball 5.JPG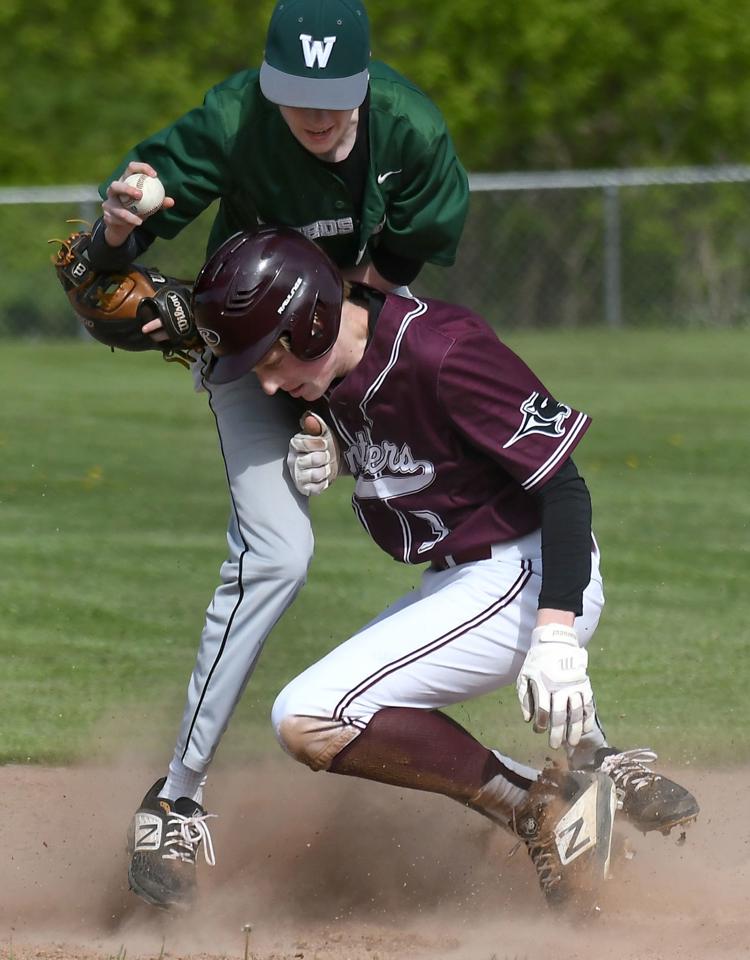 Port Byron-Union Springs Weedsport baseball 6.JPG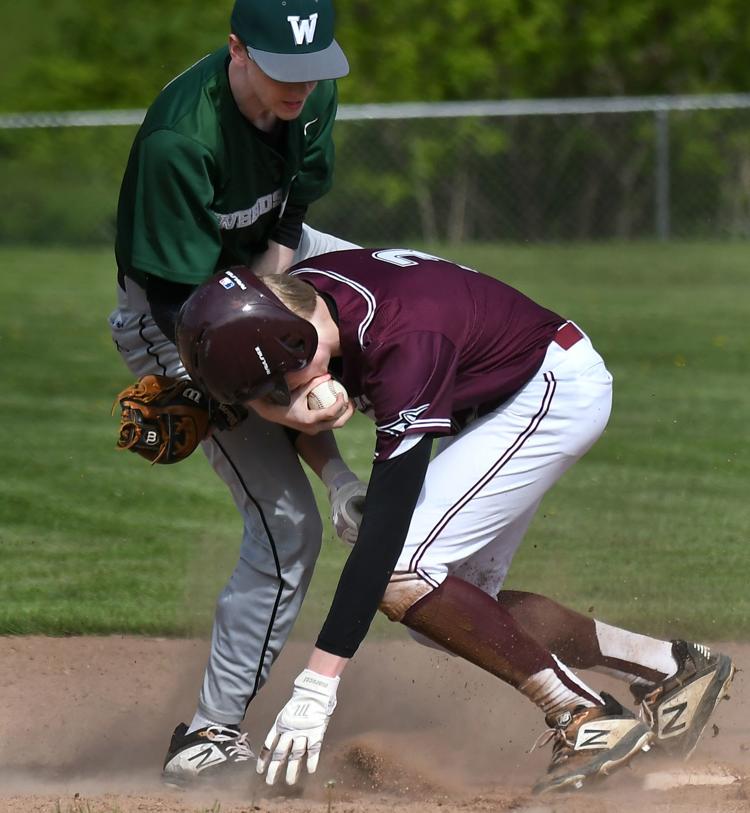 Port Byron-Union Springs Weedsport baseball 7.JPG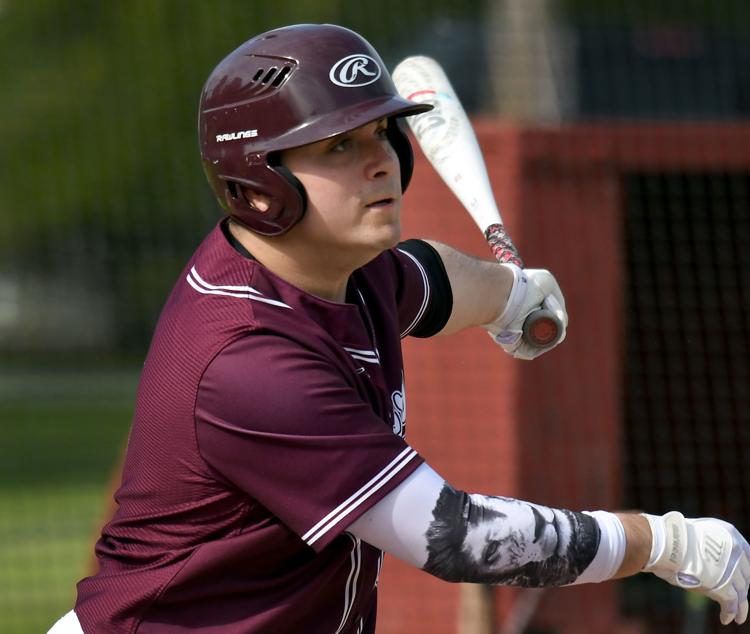 Port Byron-Union Springs Weedsport baseball 8.JPG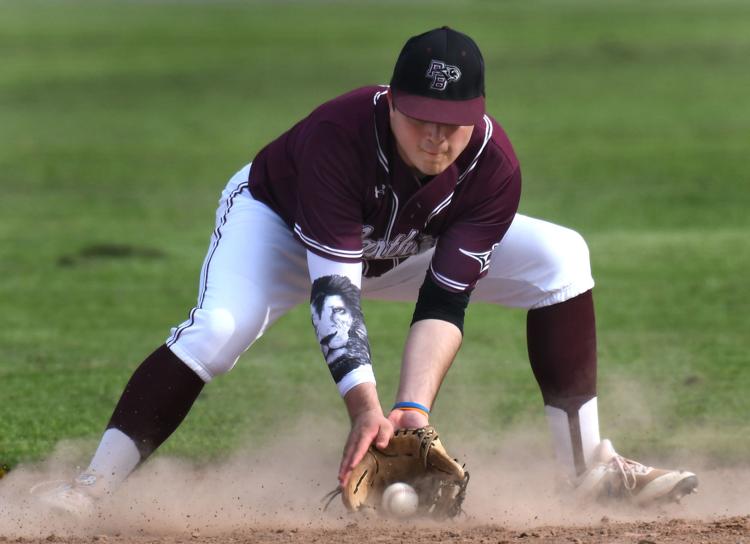 Port Byron-Union Springs Weedsport baseball 9.JPG