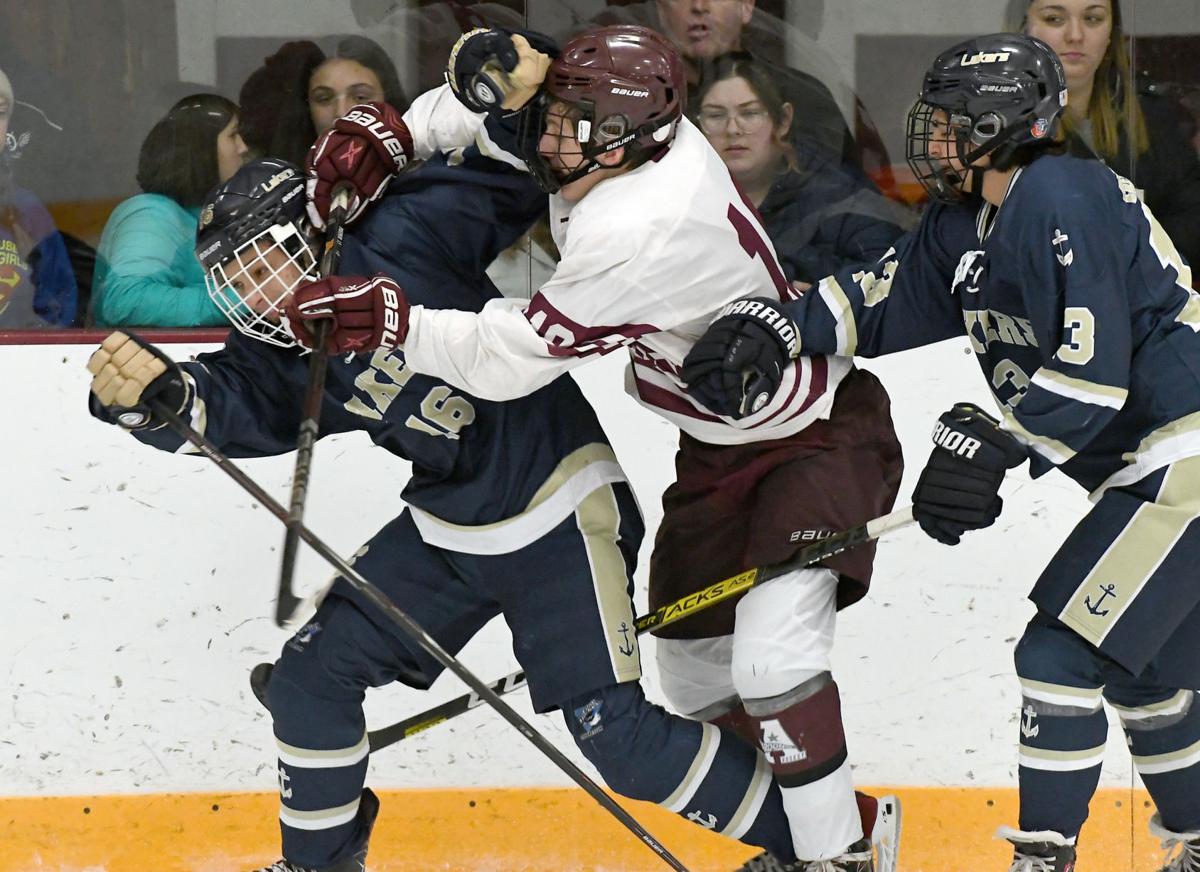 Monday, Jan. 4 marks the tentative date that high-risk winter sports will start. 
Supposedly. There's been no word from Gov. Andrew Cuomo that those sports — basketball, ice hockey, wrestling — will be allowed to begin. 
The last "update" we've received from the governor's office came from state budget director Robert Mujica, who said in a conference call Dec. 9 that there's no path to the return of high-risk sports as long as New York state's COVID-19 infection rates rise. 
The state also released contact tracing information, which shows that out of 46,000 COVID-19 cases, only 1% can be traced back to sports and 0.46% were transferred from one high school student to another (almost 74% are from household gatherings). 
Of course, this data regarding sports requires context. For several months, New York has limited which activities are allowed — "low" or "moderate" risk sports like cross country, field hockey, and soccer were given the OK. "High" risk, like basketball, football, hockey and wrestling, have not been. Would that percentage be higher than 1% if the sports deemed high-risk had been allowed from the get-go? Ultimately, we don't know. 
Low-risk sports, like swimming and indoor track, were approved. Not that that's a major development in Cayuga County — only three schools (Auburn, Southern Cayuga and Weedsport) have swimming during the winter, while none of the indoor track teams can start due to lack of facilities. 
Here's what we do know: those athletes in those sports have been allowed to practice and work on skills — just no games or scrimmages — and New York has not traced COVID-spreading events back to hockey rinks or basketball courts. 
In late October, Massachusetts shut down all hockey rinks in the state for two weeks after a COVID-19 outbreak was traced back to one. Of course, Massachusetts Gov. Charles Baker said the outbreak wasn't because of the hockey itself, but because of a bunch of irresponsible parents who didn't wear masks nor social distance. 
While comparing high school sports to professionals is apples to oranges because of the difference in financial and health-related resources, has there been any evidence that the act of playing basketball, hockey or football puts an athlete at a higher risk of catching COVID? It doesn't seem so.
Keep in mind — New York state deemed it safe enough for 6,800 fans to attend the Buffalo Bills' home playoff game that will early place in early January in Orchard Park. This decision came after months of rhetoric that any amount of fans wouldn't be safe in a 70,000-seat stadium. Convenient timing for a change of heart. 
Speaking of state neighbors, Pennsylvania announced — after pausing all high school sports for three weeks — that all high school sports can resume Monday. Pennsylvania has not differentiated low-risk sports from high-risk ones, so it's all systems go, relatively speaking.
Similarly, New Jersey Gov. Phil Murphy announced Wednesday that indoor sports can also begin Monday (with restrictions on how many non-players can be in attendance). 
According to the CDC, New Jersey has a significantly lower infection rate per capita than New York even if you exclude New York City. But Pennsylvania doesn't, yet our neighbors to the south will hoop it up while New York's student-athletes continue to wait for permission. 
The Pennsylvania Interscholastic Athletic Association (PIAA) is even leaving the door open for winter state championships, something that the typically-patient NYSPHSAA already canceled. 
In March when COVID began to wreak havoc in New York state, I understood shutting down high school sports. We didn't know how dangerous COVID was, or the best ways to limit its exposure and spread. 
Nine months later, there is so much more information available on safe practices that New York's overly cautious approach regarding high school sports is a head-scratcher. 
This is not to suggest New York should take a Wild Wild West approach to indoor sports. But we have enough evidence now that masks work, and social distancing works, and limits on spectators works.
Is it convenient to wear a mask during play? Would it be ideal to play without your parents and friends in attendance? Of course not, but that's a trade every student-athlete would take as opposed to sitting out this winter season. 
If nothing else, why not offer each school district the option of opting in for the "high-risk" sports, just like what was done in the fall for all approved sports? Every school and every student's situation is different, and I wouldn't begrudge any school district or individual who chose not to play this winter for personal reasons. However, that doesn't mean a universal no is the answer either. 
The state cannot follow data only when it's convenient. If the data says sports are safe with proper precautions, student-athletes should be allowed to play the sports they love. 
Sports reporter Justin Ritzel can be reached at 282-2257 or at justin.ritzel@lee.net. Follow him on Twitter @CitizenRitz.