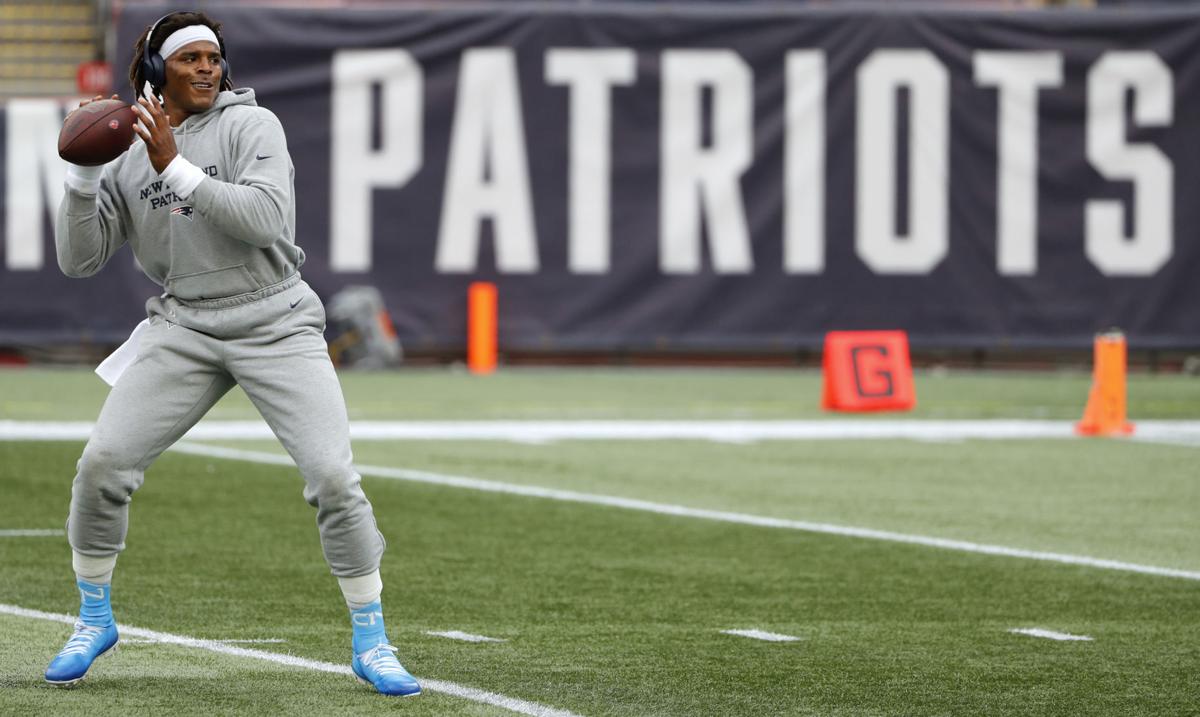 The scheduled Week 5 contest between the Buffalo Bills and Tennessee Titans could potentially make for a historic footnote in NFL annals, but not for a reason that anyone wants or intends. 
In the 101-year history of the NFL, there has never been an official forfeit. Not in the 1920s and 30s when the league was in its infancy and cancellations were commonplace; not during the multiple players strikes; not even when the Patriots cheated by spying or the Saints placed bounties on opposing players. 
But, thanks to a largely avoidable coronavirus outbreak, the Titans forfeiting their upcoming contest against the Bills has become a talking point. 
While there were sprinkles of positive tests in August when NFL teams were convening for training camps and a few random positive results in the opening weeks of the season (that were not vast enough to warrant game postponements), the Titans threw the NFL into a tizzy last week when eight members -- three players and five staffers -- of the organization tested positive for coronavirus. That total spiked to 13 by Oct. 1, forcing the NFL to postpone the Titans' Week 4 matchup against the Pittsburgh Steelers and reconfigure several bye weeks to accommodate. By Sunday, 20 members of the organization had learned of positive tests. 
That raised concern, especially for western New Yorkers, about whether or not the Titans' outbreak would impact the Bills, Tennessee's Week 5 opponent. 
Monday passed, and there were no more positives. Tuesday passed, and there were no more positives. Suddenly this outbreak looked to be a thing of the past. 
That is until Wednesday morning, when it was reported that two more Titans had positive tests, and that several players organized a workout last Wednesday at a Nashville high school when the team facility was closed, which is a breach of the NFL's COVID-19 protocols. 
Should the Titans be handed an L for their negligence? Should the Bills be awarded a win for simply being the right opponent at the right time? I imagine the Steelers, who were the first victim of the Titans' carelessness and had their bye moved up to Week 4 at a moment's notice, would take issue with such a decision. 
It's been proven, whether it be through three weeks of the NFL season or two months of the MLB season, that playing these games is possible if individuals follow the protocols: wear your masks, social distance when possible, avoid unnecessary travel outside of your home. When players don't follow those guidelines, that's when outbreaks happen. Just ask the Miami Marlins or St. Louis Cardinals players who broke MLB protocol back in July. 
While it would improve their AFC standing and maintain a perfect record, don't doubt for a moment that Sean McDermott and Co. want to play this game on the field, the right way. A meeting with the 2019 AFC runner-up Titans is a measuring stick for a Bills team that is sizing itself up as a conference contender.
But the NFL needs to send a clear message that breaking protocol will not be tolerated. Several head coaches have already been fined for not properly wearing their masks on the sideline during games. Loss of future draft picks has also been tossed out there as a potential punishment. Do players need to be threatened with fines too? Or will a forfeit and loss of a paycheck be more sufficient?
Frankly, there's too much of a monetary incentive from television contracts for the NFL to A) start taking away games and B) not try its damnedest to complete a 16-game schedule. But players and coaches and trainers and equipment managers need to do their part, too. 
It goes without saying that 2020 has been a bad year for a lot of people. NFL football brings a sense of normalcy and entertainment. Like so many others, I enjoy nothing more than hanging out on a Sunday watching football with a beer (typically a Blue Light) in one hand and my phone (for fantasy football updates) in the other. I want to watch quarterbacks like Patrick Mahomes or Aaron Rodgers or Josh Allen dazzle on my TV screen. In February (or March, or whenever possible), I want to watch someone raise the Lombardi Trophy. 
That won't happen if football players, and we as a society, don't crack down. It's been a long seven months. Let's not forfeit the coming months to COVID, too. 
Sports reporter Justin Ritzel can be reached at 282-2257 or at justin.ritzel@lee.net. Follow him on Twitter @CitizenRitz.
Be the first to know
Get local news delivered to your inbox!