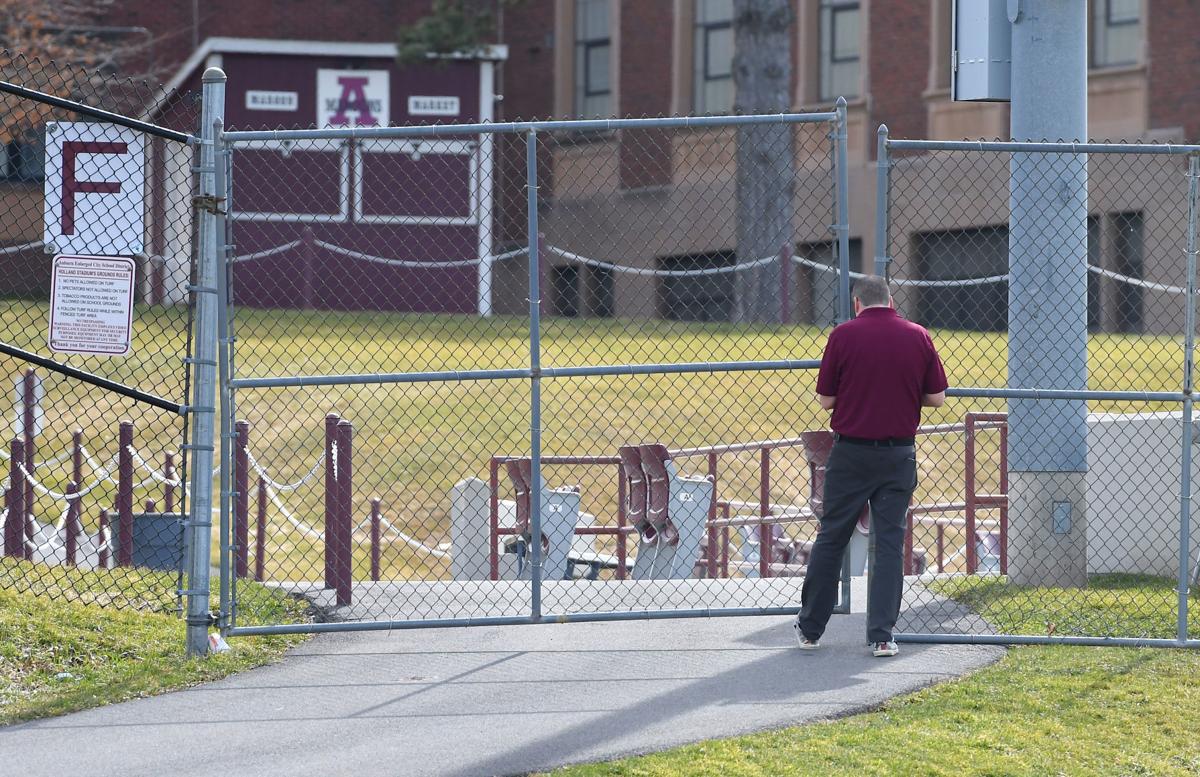 In a time when we have to remain apart, we have come together in a way we never could have imagined.
The sports world has come to a halt, even the NFL, whose free agency dominated last week, is shutting down; some teams want next month's draft postponed. Who knows if the NBA and NHL will be able to resume much less hold playoffs. MLB opening day was supposed to be Thursday; instead, they are streaming games from the last 20 years. The Olympics have been postponed until next year.
All college sports were canceled two weeks ago, which feels like an eternity. The NYSPHSAA had no choice but to cancel winter sports playoffs, so Weedsport and Skaneateles athletes won't get the chance to play for state titles. Who knows if there will be a spring season for high school sports? We are in uncharted waters.
We need to remember what is at stake. Losing sports is an inconvenience. Our lives, and especially the lives of our senior citizens and most vulnerable, take precedence over everything.
You have free articles remaining.
A few days ago I called to check in with my Aunt Rita (actually my great-aunt), who is in her 90s. I asked her if this what life was like during World War II, when food was rationed, among other restrictions to daily life as Americans had to step up to defeat a common enemy. She said it did feel like that era.
The coronavirus isn't the Axis powers but it is a real threat to the world. My ancestors came to America from Italy, and it is heart-breaking to see what is happening in that country. All over the world, nations are combating this threat.
And that is what is happening here in Cayuga County. Having been born and raised here, it's not a surprise to see people step up to help in a time of crisis. Whether it's the Facebook page Auburn support local businesses and Community positivity group or the efforts of grocery and drug store employees, public health departments, truck drivers, warehouse workers, medical professionals (not just doctors and nurses but anyone who works in that field), restaurant employees (trying to keep their establishments open), agriculture workers, educators, public safety agencies and of course my coworkers here at The Citizen, we are all trying to serve our community to help our fellow citizens.
No one knows how long this pandemic will last. We all want life to go back to normal as soon as it can, but we have to take these precautions as long as they are needed to ensure as few people as possible contract the coronavirus. Human life trumps everything else.
United in a different way we have come together. These are tough times for our nation, our state and our county, but as we have done before during wars and 9/11, we know our community will get through this.
Be the first to know
Get local news delivered to your inbox!