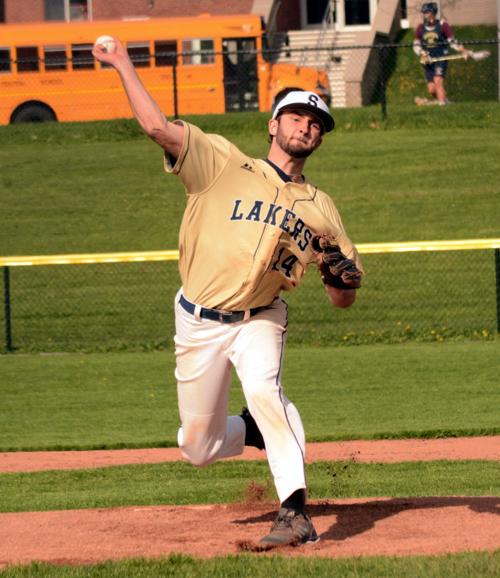 It took 14 innings, but Skaneateles pulled out the victory.
Jack Canty singled in extra innings and came home on a Tommy Reed double for the Lakers, as Skaneateles bested Westhill 4-3 in the Section III, Class B championship game Sunday.
The Lakers advance to play Section IV's Susquehanna Valley in the New York State Public High School Athletic Association regional finals Saturday at NYSEG Stadium in Binghamton.
Canty finished with four hits, an RBI and a run, while Nate Wellington added three hits and a pair of RBIs. Reed (RBI, run), Emil Sander and Jack Carlisle (run, RBI) each had a pair of hits.
Cregg Scherrer stuck out 10 over 7 2/3 innings. The senior scattered eight hits, four walks and three earned runs.
Canty earned the win by striking out one, walking three and giving up one hit over 4 2/3 scoreless innings. Reed shut out the Warriors the rest of the way.
Skaneateles had three runs in the bottom of the second, but Westhill played two runs in the third and tied the score an inning later. The score remained the same until the Lakers got the winning run in the 14th.
Be the first to know
Get local news delivered to your inbox!