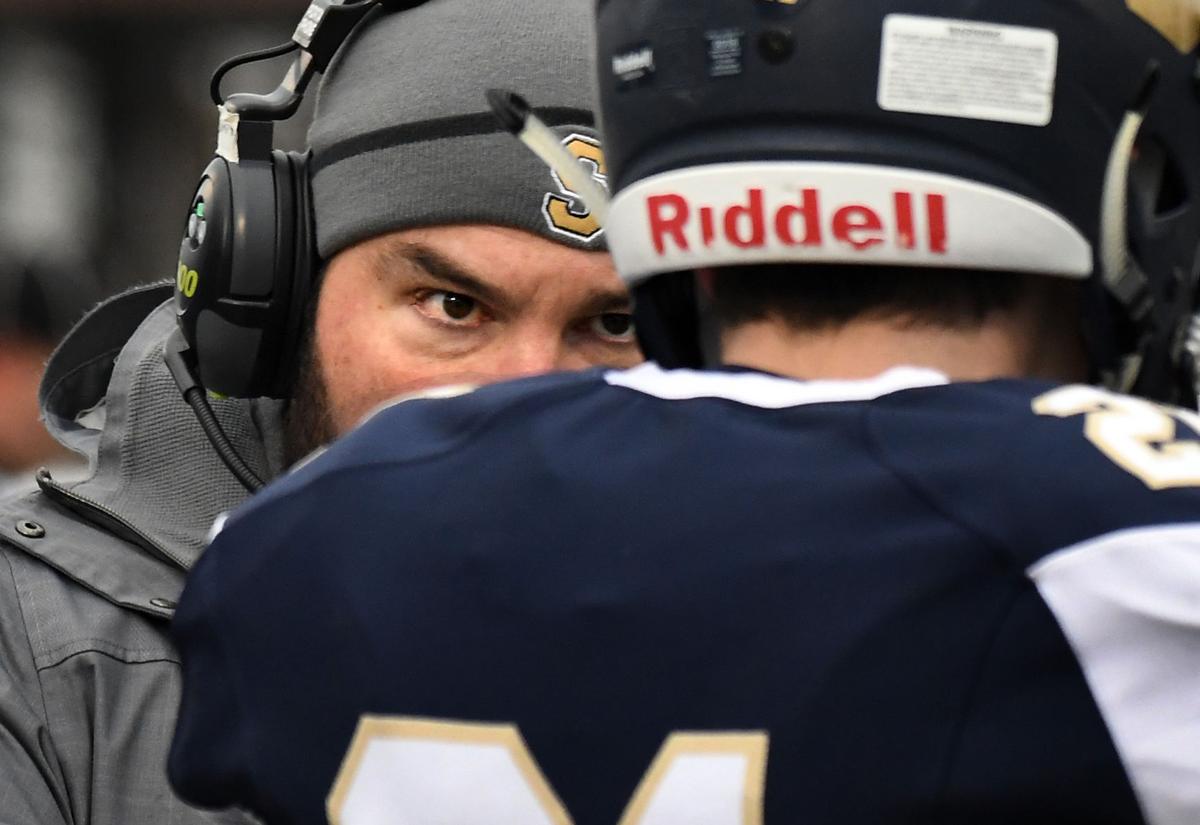 The Skaneateles Central School District has responded to a wrongful termination lawsuit filed by former varsity football coach Joe Sindoni, saying the coach's participation in an unauthorized November pickup football game on school grounds showed "egregiously poor judgement."
Sindoni was informed by the school district in January that he would not be returning as varsity football coach due to his involvement in the informal game that took place Nov. 26 at the Skaneateles turf field. He has since filed a notice of complaint with the Onondaga County Supreme Court, arguing that he should be reinstated to his position as varsity football coach. 
Former Skaneateles varsity football coach Joe Sindoni has filed a lawsuit against the Skanea…
In documents submitted to the court this week, the school district argues that Sindoni's claim of wrongful termination is without merit because the coach was never officially appointed to his position for the 2020-21 academic year. As Sindoni is not employed by the school district outside of his position as football coach, he is reappointed on a year-to-year basis.
Sindoni had held his current position as football coach since 2015. 
According to a court affidavit from Skaneateles Superintendent Eric Knuth, Sindoni was actively involved in the November football game, called the "Turkey Bowl," but did not inform district officials that the game was taking place. Knuth said the game was "unauthorized and unlawful use of school facilities."
Knuth added that the Onondaga County Health Department informed him that six participants of the game, including four current students, later tested positive for COVID-19. 
"Based upon his egregiously poor judgment, I would feel that (Sindoni) was unfit for reappointment as a coach even if no cases of COVID-19 were reported following the Thanksgiving break. The fact that (Sindoni) was not appointed as the football coach at the time of the Turkey Bowl does not mean that he had no accountability for condoning reckless behavior by students who he coached," Knuth said in his affidavit. 
The school district also claims to have security footage of the game that shows participants not using facial coverings while "playing a game that was prohibited at that time." Sindoni argued in his lawsuit that he did not organize the game, but attended to make sure participants followed safety protocols.
Tackle football is considered a high-risk sport, and was not permitted in New York state at the time of the game. Flag football is labeled moderate-risk, which did allow for competition. It is not specified in Sindoni's complaint or documents submitted by the school district which type of football occurred during the pickup game. 
A court hearing on Sindoni's request for a preliminary injunction to immediately reinstate him as coach, pending the outcome of the lawsuit, is scheduled for Wednesday morning.
Sports reporter Justin Ritzel can be reached at 282-2257 or at justin.ritzel@lee.net. Follow him on Twitter @CitizenRitz.