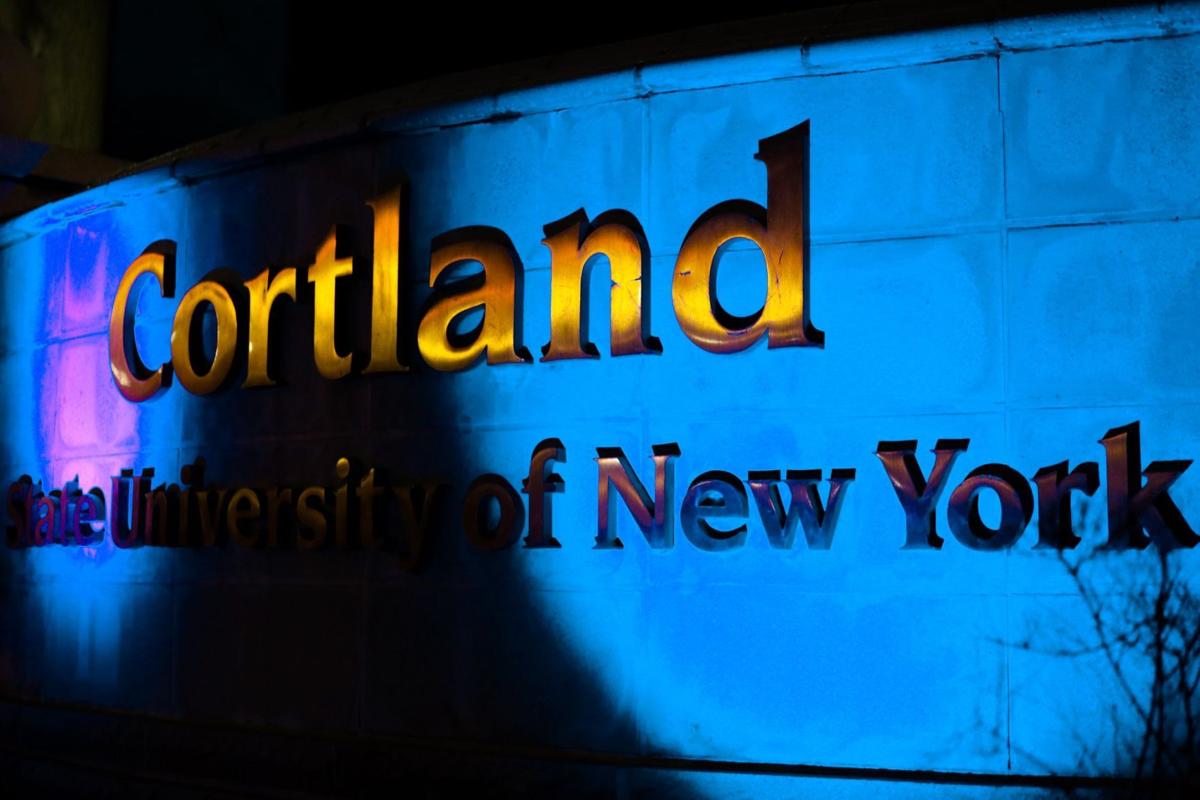 SUNY Cortland is pausing sports activities for seven days and banning a few Greek organizations from holding events for two weeks due to a rise in COVID-19 cases. 
The college announced Thursday that the number of COVID-19 cases among students increased from six to 22 in the last week. Twelve students are in on-campus quarantine and three others are isolated on campus, according to the school's website. Seven students are in self-isolation. 
"Although the vast majority of students are asymptomatic, this uptick in cases is cause for real concern, given the rapid growth in caseloads we've seen on other campuses, most notably SUNY Oneonta, which has recorded 700 positive cases," SUNY Cortland wrote in a news release. 
There have been outbreaks reported on other college campuses in New York. SUNY Oneonta has the most cases, with 696 students testing positive for COVID-19. Another central New York school, SUNY Oswego, has 66 positive cases. 
If colleges and universities have at least 100 COVID-19 cases or cases among 5% of their student population, they will be forced to close their campuses for two weeks and shift to remote learning. SUNY Oneonta has already moved to online classes for the remainder of the fall semester due to its outbreak. 
At SUNY Cortland, the decision to pause sports activities for one week was made by the school and the Cortland County Health Department. It will be reevaluated after seven days, according to a news release. The college also notified three Greek organizations that they can't hold any in-person events on or off campus for two weeks. 
The pause is "out of an abundance of caution," the college said, and will allow for contact tracing investigations of the new COVID-19 cases. 
SUNY Cortland praised its athletics department for holding practices that follow safety guidelines and most of its student-athletes for complying with health regulations. 
"But it doesn't take many careless individuals to create an outbreak, and we know that certain social, recreational and athletic factors related to group activity can help spread the virus," the college said in its statement. "We want to be clear that this pause is a public health measure, not a punitive action. It is a risk-reduction strategy that all of us hope is short-lived." 
Beyond sports, the college noted that additional steps could be taken to limit activities if there are more COVID-19 cases. Students are asked to practice physical distancing, avoid non-essential travel and not host non-essential visitors. 
Politics reporter Robert Harding can be reached at (315) 282-2220 or robert.harding@lee.net. Follow him on Twitter @robertharding.
Concerned about COVID-19?
Sign up now to get the most recent coronavirus headlines and other important local and national news sent to your email inbox daily.