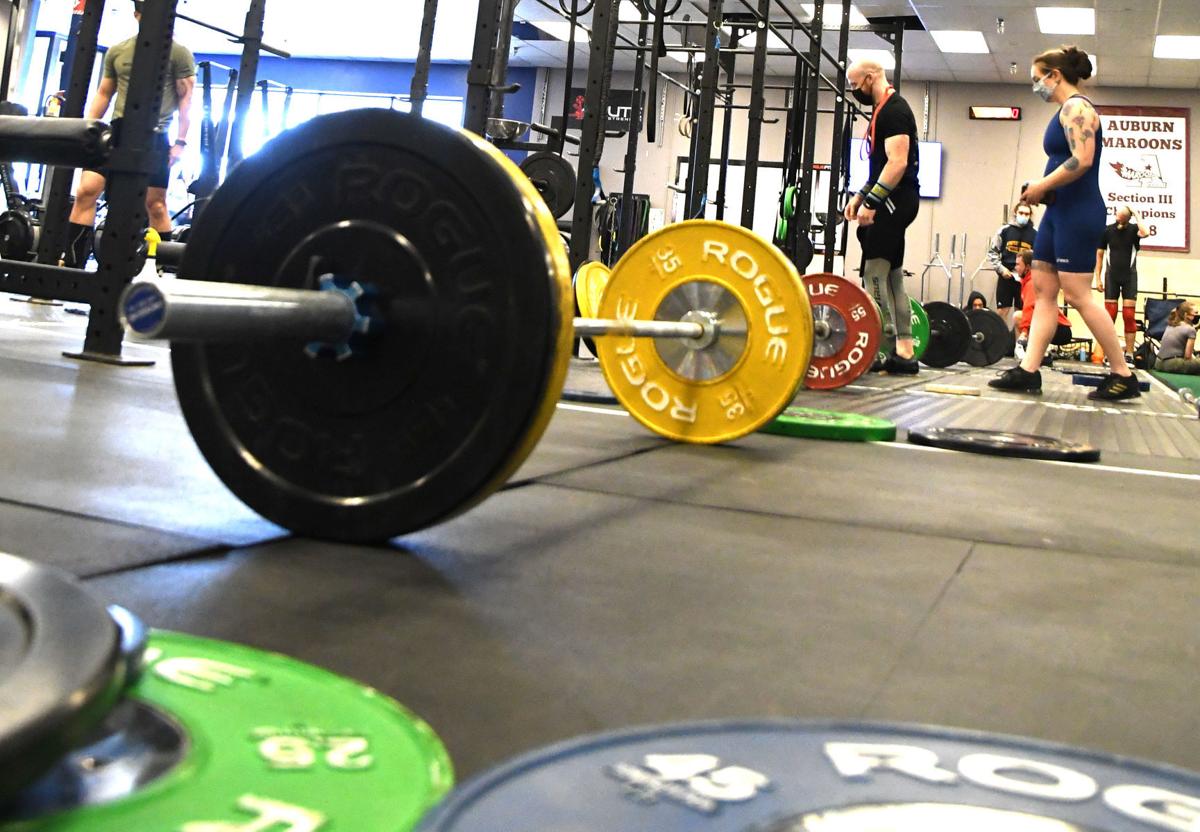 Swagler Strength and Peformance hosted a USA Weightlifting meet on Saturday, with over 40 athletes competing throughout the day.
Competitors traveled into Auburn from as far as Seattle, Washington and Solon, Ohio.
Swaglers hosts weightlifting meets multiple times a year, one generally in the spring and another around Christmas.
This year, Swaglers will host the New York State Weightlifting Championships in October.
Stacy DeForrest, of Auburn, competes in the weightlifting competition Saturday at Swagler Strength and Performance.