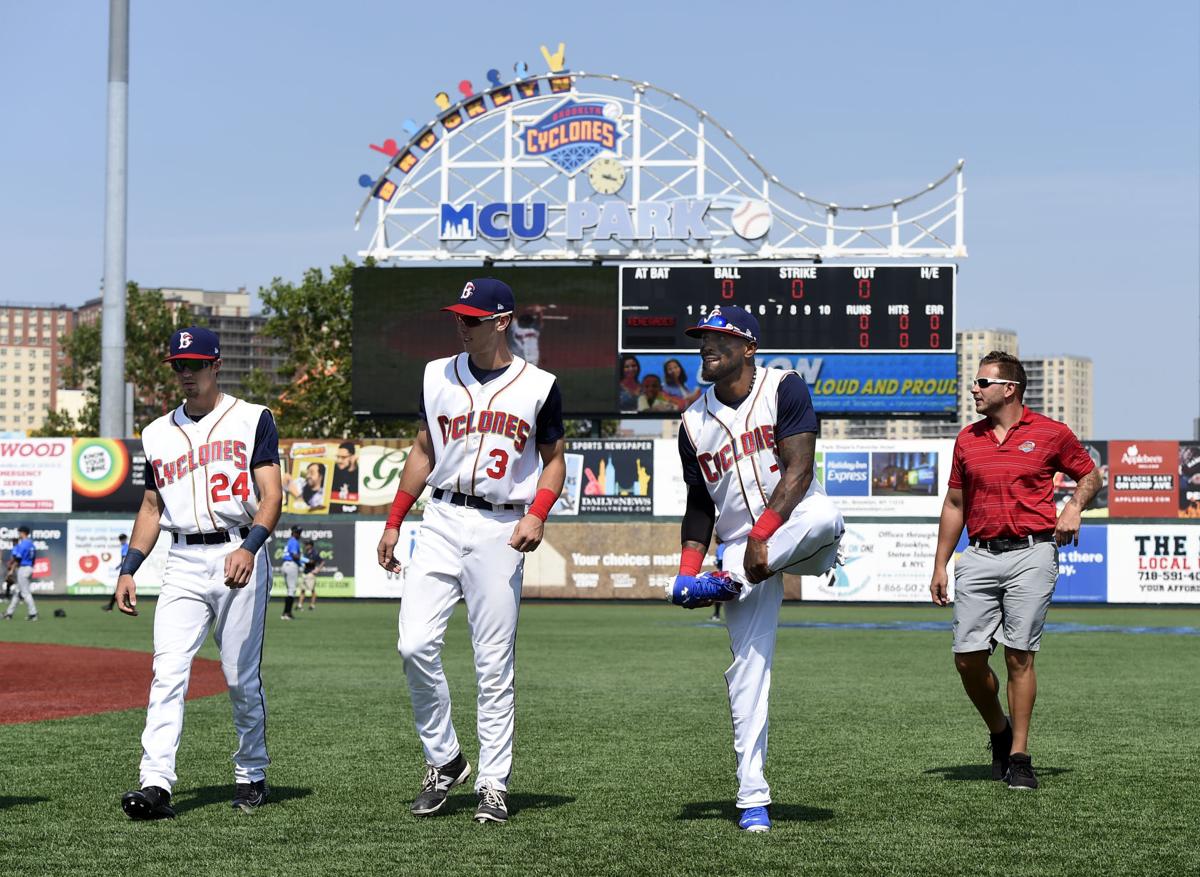 After months of speculation and negotiation, Major League Baseball on Friday officially announced the 120 teams that will make up the minor leagues. 
Now termed Professional Development Leagues (PDL), the minors will feature four different levels: Triple-A, Double-A, High-A and Low-A. Divisions within each classification will remain geographically-based.
MLB has not yet announced names for each division. Titles like the Triple-A Independent League, which featured New York state teams such as the Syracuse Mets, Rochester Red Wings and Buffalo Bisons, are no more. 
Each classification will feature full-season leagues, as MLB does away with short seasons often utilized in rookie ball. Official season lengths and schedules have are not clear.
All 120 minor league teams were required to sign a PDL license, which is a 10-year contract with MLB. 
"In modernizing our Minor League system, we prioritized the qualities that make the Minor Leagues such an integral part of our game while strengthening how we develop professional athletes on and off the field," Commissioner of Baseball Rob Manfred said in a statement. 
A full list of minor league teams can be found below. 
With the demise of short-season baseball, former New York-Penn League teams are now scattered across several leagues while some are still looking for a new home. 
Only three former New York-Penn League teams survived MLB's purge of Minor League Baseball: Aberdeen (Baltimore Orioles), Brooklyn (New York Mets), and Hudson Valley (New York Yankees). All three teams will compete in MiLB's High-A eastern league. 
Auburn is finalizing an agreement to become the latest member of the Perfect Game Collegiate Baseball League, a college wood bat league that features several former New York-Penn League cities. 
Four others will be inaugural members of the new MLB Draft League for prominent college prospects: Mahoning Valley, State College, West Virginia and Williamsport.
The Draft League was announced in December, and according to reports all members of the New York-Penn League were offered a position, including Auburn. However, Auburn city officials passed on the offer because franchise fees were "significantly more" than what it cost to play in the New York-Penn League. 
Instead, Auburn is in final negotiations with new team ownership to join the Perfect Game Collegiate Baseball League. The current iteration of the Perfect Game league has been in existence since 2010 and features several cities from New York-Penn League past, such as Geneva, Watertown and Newark. 
Batavia announced in January that the Muckdogs will accompany the Auburn team in the Perfect Game league. 
Unable to secure an MLB affiliate, Tri-City will operate in the independent Frontier League. 
Lowell, Norwich and Vermont have not formally announced plans for the future. 
Formerly the Connecticut Tigers, Norwich underwent a rebrand to become the Sea Unicorns for the 2020 season. But the Sea Unicorns never took the field under their new nickname, and Norwich eventually lost its affiliation with the Detroit Tigers in December. The team is now considering a future in an independent or college wood bat league. 
The New York-Penn League served as a first stop for many professionals since 1939, when it was called the Pennsylvania-Ontario-New York League (PONY). It adopted its current name in 1957 and operated as a short-season league from 1967 to 2020. 
New York-Penn League teams never officially hit the field for what became their final season in 2020, as COVID-19 forced all minor leagues to cancel their seasons. 
In the league's storied history, no recently active team finished with more titles than Auburn's eight (the Oneonta Yankees/Tigers, who discontinued play in 2009, have the most overall with 12). Auburn's last season in the New York-Penn League ended unceremoniously, with the Doubledays finishing 30-46 for last place in the Pinckney Division in 2019.
Auburn's last game as a professional team was played Sept. 2, 2019 against the Batavia Muckdogs, a 7-0 loss by the Doubledays. 
The Brooklyn Cyclones serve as the final New York-Penn League champion, defeating the Lowell Spinners 2-1 in the 2019 championship series. 
Sports reporter Justin Ritzel can be reached at 282-2257 or at justin.ritzel@lee.net. Follow him on Twitter @CitizenRitz.