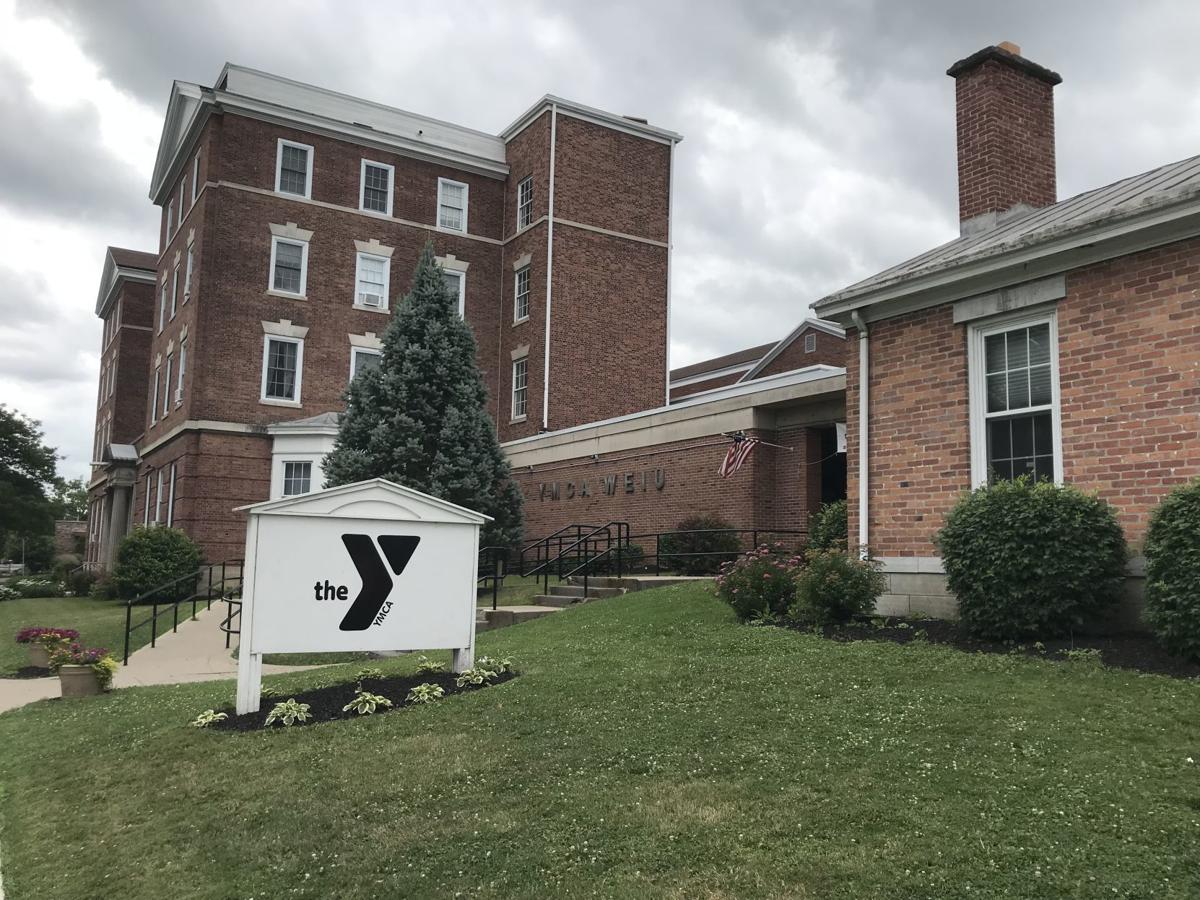 Bit by bit the Auburn YMCA-WEIU is making its return, but there are still steps and patience required to return to complete normalcy. 
Midway through July, the YMCA offers only a fraction of its normal activities. Members at either Auburn or Skaneateles can swim laps in the pools. The Skaneateles YMCA recently reopened the Duke Schneider ice rink. Summer day camps in Auburn, Skaneateles and at Owasco Lake are all being offered. 
Weight rooms, group exercise rooms, locker rooms and basketball courts remain off limits at the Auburn and Skaneateles facilities, and management staff has received no indication when those areas will be permitted to reopen.
Originally thought to be part of phase four of New York's reopening plan in late June, fitness centers had the rug pulled out from under them when Gov. Andrew Cuomo iterated that gyms (along with malls and movie theaters) could not return yet. Now weeks later, gyms around New York state like the YMCA have been given no timeline or indication of what's needed to reopen. Malls, for example, were allowed to return last Friday once ventilation specifications had been met. 
"I think that's been the most frustrating thing. We all assumed we were part of phase four with recreation, and then we weren't allowed to do that. Ys all across New York state were like, 'What the heck?'" Auburn YMCA CEO Chris Nucerino said. "I mean, we were ready to go for that date of June 26. When it didn't happen, it left us all a little frustrated and kinda up in the air about what's the next step for us."
A not-for-profit organization, the YMCA has suffered financially from gym closures since mid-March. Nationally, the YMCA has pushed #StayWithUs and #OpenForGood campaigns on social media in an effort to persuade members to continue their memberships during the pandemic, to varying degrees of success. Nucerino said "about 37%" of Auburn's membership has either canceled or froze payments. That figure, according to Nucerino, is right among the average for YMCAs in the state. 
The local YMCAs' day camps, which returned June 29, have also taken a hit. Auburn's day camp participation includes 15-20 kids, while Skaneateles' total is about 30; both totals are lower than normal circumstances. Camp Y Owasco at Owasco Lake has been the most popular, with about 85 kids in attendance throughout the week. 
On April 1, the Auburn YMCA had to furlough staff, including all part-timers and most of the full-time faculty. Eight staff members in high management positions were able to remain. 
The YMCA has since secured a PPP loan, which allowed the facility to bring back staff after a month-long absence; a grant from the city of Auburn through the CARES Act; and a grant from the United Way that will pay for disinfectant equipment. 
While still awaiting more information and guidance, the Auburn YMCA is trying to be proactive in its reopening process. Nucerino said he's been on conference calls with other state YMCAs, as well as YMCAs from around the country that have already reopened, to learn and discuss how to proceed with reopening. 
Among Auburn's plans are: limiting the use of cardio equipment to every other piece of equipment, shifting weight room equipment as to not face each other, in case someone were to sneeze or cough; ensuring members and staff are consistently cleaning the equipment after use; and having a separate entrance and exit. 
Members are also required to sign a code of conduct when they arrive for their first visit. On the code of conduct, members agree to temperature checks, wearing a mask in common areas, cleaning supplies before and after use, maintaining 6 feet of distance from other members or faculty, bringing their own towel and water bottle, and staying home if feeling sick. 
Still early in its reopening process, Nucerino said members have been very receptive to the new rules. 
"The world we're in now, I think it's an expectation," Nucerino said. "These same practices are happening everywhere else, of wearing a mask in a common area. I think people have become conditioned. Probably the easiest part has been their compliance with us so far."
Sports reporter Justin Ritzel can be reached at 282-2257 or at justin.ritzel@lee.net. Follow him on Twitter @CitizenRitz.
Be the first to know
Get local news delivered to your inbox!