High school football is no longer exclusive to Friday nights.
Due to referee shortages across the United States, football decision-makers are turning over every leaf to ensure that gridirons are appropriately staffed with five-man officiating units. 
While most teams with stadium lights still prefer to play Friday evenings, Thursday night or Saturday afternoon affairs have been more common so far in 2021, to accommodate for the lack of officials. 
"We've had this problem for a couple years. More and more schools are opening beautiful facilities which they invested millions and millions of dollars, and everybody wants to play Friday nights," Section III Executive Director John Rathbun said in a phone interview on Thursday. "There's just not enough certified officials to go around."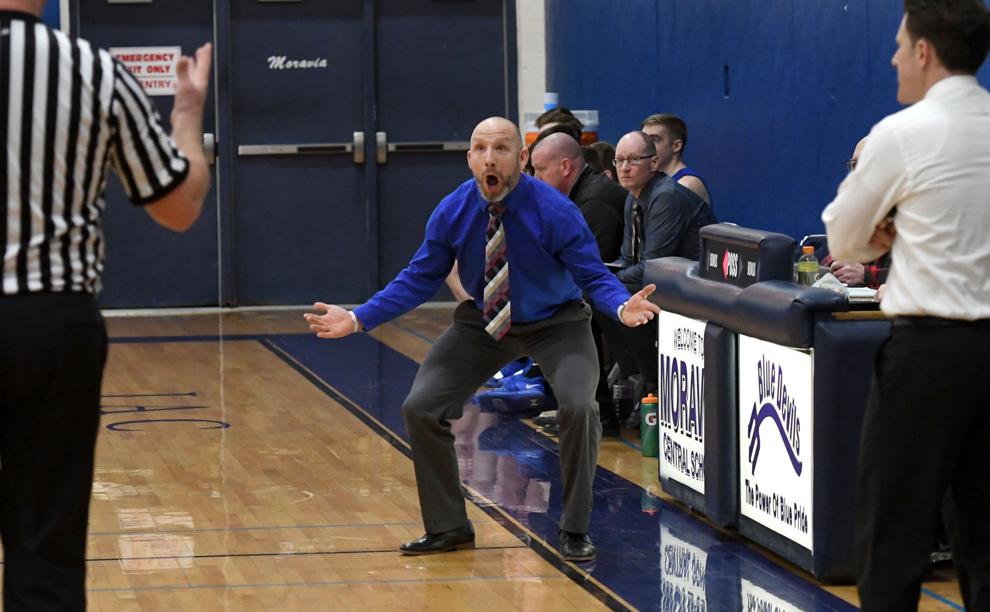 Concerning the shortages, which Rathbun stated are happening country-wide, he pinpointed three major reasons for the referee shortage. 
Poor treatment and unsportsmanlike conduct toward officials. 
Referees' personal commitments outweigh the desire to officiate.
Dissatisfaction among officials regarding the rate of promotion.
"We need to make this a positive experience for everybody, because the bottom line is that we can't do any of these activities without officials," Rathbun said. "We need help from the school districts, we need help from the officials' boards, we need help from parents."
The process to finding new officials is two-fold: Generating interest among those that have never refereed, and retaining those that decide to try. Rathbun estimated that at the national level, 33% of officials quit by their third year. 
The campaign to recruit officials is not a new one. A 2017 story from lohud.com cited the NYSPHSAA's winter championship program from that year, which included a full-page ad topped with "High School Sports in New York State are facing a problem -- a shortage of officials!"
In more recent efforts, the March 22 edition of "Overtime Sports," hosted by NYSPHSAA Director of Communications Chris Watson, included commentary from longtime New York state-based officials on why less people are donning the black and white stripes.
While staffing issues predate COVID-19, the pandemic didn't help matters. According to Louie Stellato, a high school basketball official since 1979 who appeared in the clip, "about 500" New York state basketball refs chose not to officiate during the 2020-21 season due to health concerns.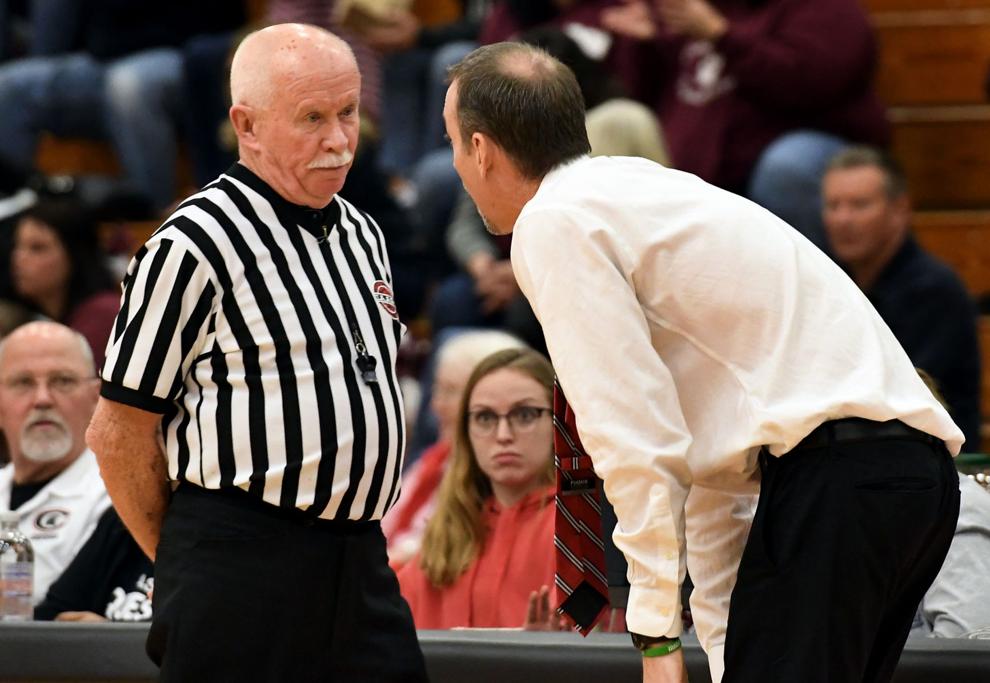 While local figures are not as drastic — and don't necessarily trace back to COVID-related concerns — there's still been a significant drop in available football officials. 
Nick Lore, treasurer for the Syracuse chapter of the New York State Association of Certified Football Officials, told The Citizen via email that Section III's ranks have dipped from 96 available refs in fall 2019 to 86 this season.
Section III started the 2021 season with 73 varsity football programs. According to Lore, there are enough officials to staff only 14 games in a single night. 
Because of the shortage, Section III officials have relaxed regional lines for referee assignments. There are three officials boards in central New York, based in Syracuse, Utica in Watertown. In the past, officiating crews likely remained within their own region. But this year if Utica has an available crew, for example, those officials may be assigned to a game in Syracuse. 
Rathbun said Section III is also allowing school districts to pursue referees based outside of the section. If a Section V referee is willing to come from Rochester to Port Byron to work a regular season game, that would be acceptable. 
Another option being considered by New York state is a school-based system, which physical education teachers could be asked to referee.
Increased wages for officials is also being considered, to incentivize more people to join the officiating ranks. 
Under Section III's current officials contract, which expires at the end of the 2021-22 school year, referees are paid a base game fee ($94 for general sports like football and basketball, up from $90 in 2018) and a mileage fee (determined by the IRS rate, which is 56 cents per mile for 2021). 
"We're in the process of negotiating a new contract. There's a lot that goes into it, but increasing game fees and mileage fees is part of it," Rathbun said. "Things are going well, and everybody understands the situation that we're in. There's a shortage of bus drivers, a shortage of substitute teachers, a shortage of waiters if you go to a restaurant. It's not just officials. 
"It's a problem, and we're trying to come up with a situation that's fair for the officials and the school districts."
Sports reporter Justin Ritzel can be reached at 282-2257 or at justin.ritzel@lee.net. Follow him on Twitter @CitizenRitz.