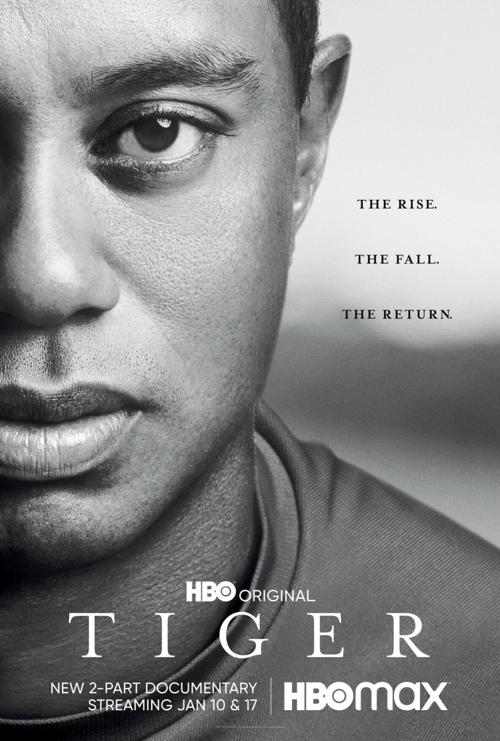 Before HBO released "Tiger," a two-part documentary about golf legend Tiger Woods, there was a consensus among some golf journalists and Tiger stans that they had no interest in viewing this series. 
The gist of their complaint was, basically, that "Tiger" sullies our hero's good name and doesn't focus enough on the positive. Apparently, they want Tiger propaganda. That might keep you in the good graces of a certain 15-time major winner, but it's no way to give a complete and honest assessment of his legendary career. 
Full disclosure: I'm a huge Tiger Woods fan. I remember reading about his amateur success when I was a Sports Illustrated for Kids subscriber. I watched his first Masters win in 1997, was in awe as he dominated the 2000 U.S. Open and Open Championship. I was on my feet when he chipped in at No. 16 at Augusta. There was a tear or 10 shed when he completed his amazing comeback by winning the Masters in 2019. 
I take my fandom seriously. I'm a Michael Jordan fan and have been a lifelong Buffalo Bills fan. But if you gave me an opportunity to meet one pro athlete of my choosing, it would be Tiger. 
That's one reason why HBO's "Tiger" interested me. The other is that so often, documentaries about sports figures can be sanitized. They focus on the positive and only the positive. Any mention of their weaknesses ("negatives) is left out. This is especially true if they are involved in the project and have veto power. The documentary becomes less of an honest story and more of an infomercial to sell the athlete's story the way they want it to be told. 
"Tiger" goes deep into Woods' roots in golf, from a 2-year-old hitting golf balls on Johnny Carson's show to a 43-year-old winning the Masters after what could have been (should have been?) career-ending back surgeries. The complicated relationship with his father was much of the focus of part one. During part two, there was considerable time spent covering Tiger's fall — the cheating scandal, his divorce, injury woes and addiction to painkillers. 
Those who say they weren't going to watch the documentary because of its focus ignore this important fact: You can't tell the Tiger Woods story without these pieces. It may not be what Tiger wants you to hear (he and his team didn't participate in the HBO documentary) and it may not be what some fans want to hear, but if we're being truthful you can't leave this stuff out. It's important, maybe as important as the Green Jackets and trophies. 
The parts about Tiger's relationship with his father, Earl, help explain why he became a golfer — and why he may not have been ready to be thrown into the limelight at a young age. When the series shifts to Tiger's infidelity, there's a connection made to Earl's own cheating when Tiger was younger. 
Even though some fans and journalists may disagree, the affairs are a critical part of Tiger's comeback story. There is no "comeback" without that point in his career. The documentary refers to the numerous mistresses he had as his "double life."
To the film's credit, the focus wasn't solely on the salaciousness of it all. It went deeper: Why did Tiger seek out these relationships? The conclusion: He needed a break from being Tiger, golf's GOAT and a businessman, and just wanted to be Tiger, a regular dude. 
One of the errors we make in society today is believing that our heroes, whether in sports or elsewhere, are infallible. We think that, somehow, they aren't like us. In some ways, they aren't. They have a skill that makes them unique. But in other ways, they are just like us. Tiger is an all-world golfer when he's on the links. When he's not holding a golf club? He's Tiger, a guy who made mistakes and hit rock bottom. 
What the critics of the documentary ignore is the comeback portion of the film. For all the talk about Tiger's relationship with his father, the cheating scandal and his painkiller addiction, the comeback is the payoff. There are clips from the 2017 Hero World Challenge, his first tournament after spinal fusion surgery. We see him as he won the 2018 Tour Championship, his first win in five years. And then we see him as he won the Masters in 2019. 
In the end, there is an acknowledgment of Tiger's comeback and more importantly, his growth as a person. After that Masters won, he gave his son, Charlie, a big hug. It was reminiscent of when Tiger and Earl hugged after Tiger won the 1997 Masters. 
As a fan, I loved to see all of these moments because it reminded me of what makes Tiger great. He was a star at a young age and dominated his sport for years. He made mistakes. He grew from those mistakes and made one of the greatest comebacks in sports history. 
If you truly appreciate Tiger, then you should watch "Tiger." 
Politics reporter Robert Harding can be reached at (315) 282-2220 or robert.harding@lee.net. Follow him on Twitter @robertharding.