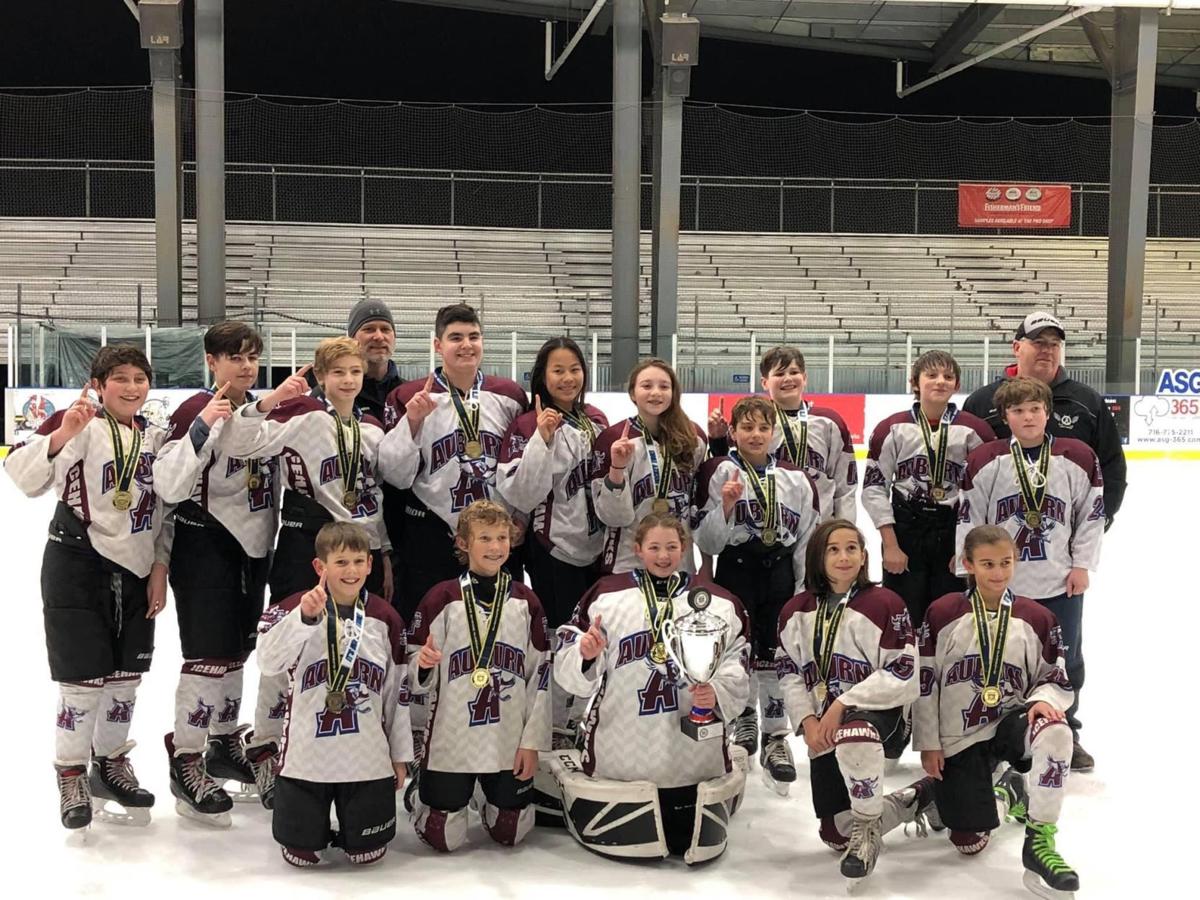 The Auburn Simmonds, Brady and Loi Pee Wees traveled to Buffalo over the weekend and picked up a tournament win in the Buffalo River Outdoor Classic behind three shutouts from goalie Paige Smith.
The Icehawks took down the Frederick Freeze, 3-0, in the championship game with Smith denying all 19 shots she faced for the third and final shutout. Penelope Ferguson, Evan Moore and Owen Birchard were the scorers, while Keegan Brady, Mac Maher and Ryan Maher earned assists.
Auburn opened the tourney Friday with a 6-0 victory over the Southtown Stars. Birchard and Moore both netted two goals, with Ryan Maher and Andrew Jones both tallying one. Saturday's first game was a 5-2 win over the Batavia Ramparts. Mac Maher and Moore both scored a pair while Birchard added one. Saturday's second game was a 4-4 tie with the Buffalo Saints. Luciano Carnicelli, Brady, Moore and Birchard all lit the lamp.
Auburn's first game Sunday was an initial meeting with the Freeze, with the Icehawks emerging 7-0. Mac Maher and Birchard both finished with two goals, and Addison Cooper, Carnicelli and Brady all had one. Smith turned aside all 11 shots.
Over the five games, Smith made 69 saves.