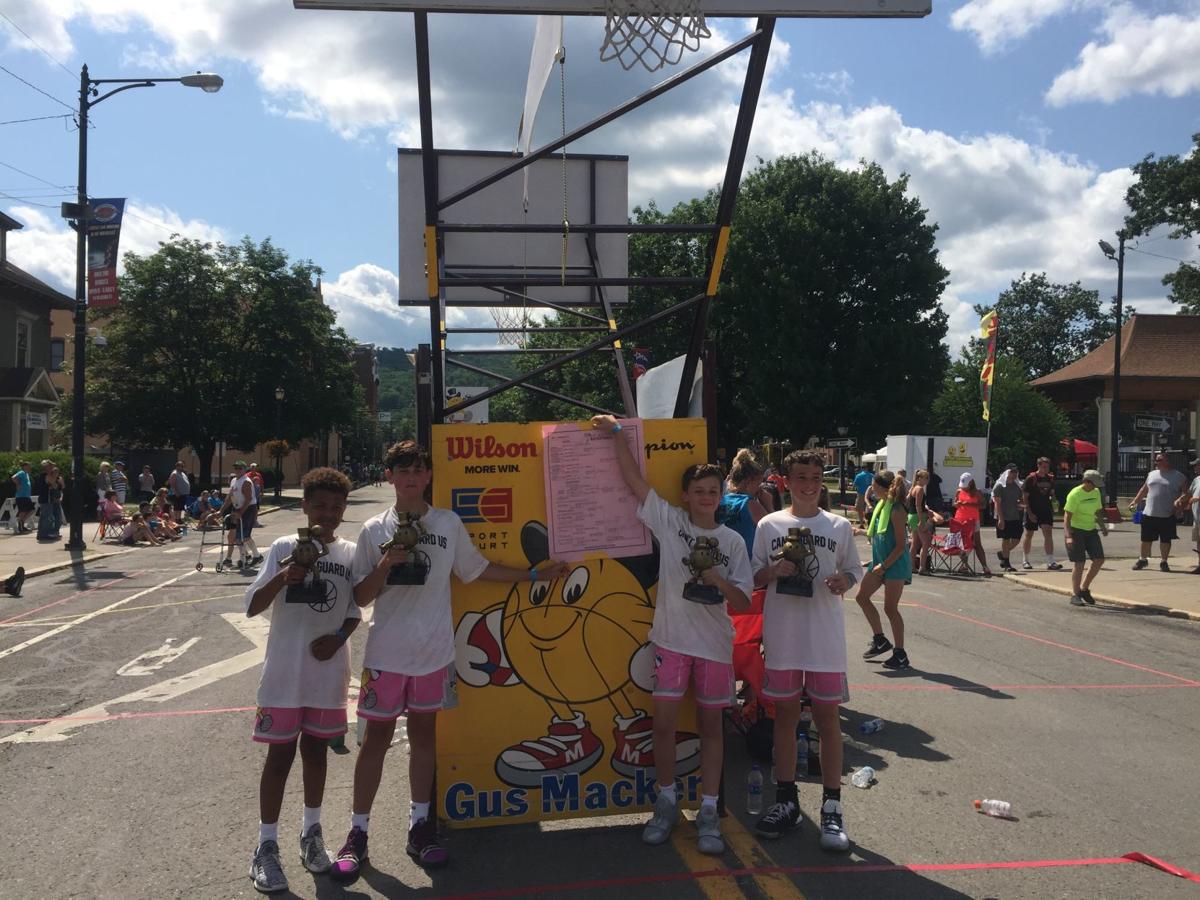 Four local youth basketball players captured the 13/14 year-old division at the Gus Macker tournament in Norwich over the weekend.
Jaydn Petty, Jack Tumber, Kaden Tezyk and Lucio Cole played under the nickname "You can't guard us" and went undefeated in the three-on-three tournament, which featured more than 300 teams in different age divisions over two days.
Tyburn Academy/St. Joseph's School Brewers 27, Empire Hardware Athletics 27: The Brewers' Joey Salvage, Miranda Mahar, Dominic Lumb and Hudson Parkman each registered five hits and five runs, while Billy Kufs, Charlie Zambito, Carly Kufs and Davis Parkman each had five hits. Anna Mahar added four hits.
Everett Crawford and Eddie Ash each tallied five hits and five runs for the Athletics, and Julian Bauso-Sedlak chipped in five hits and four runs.
Be the first to know
Get local news delivered to your inbox!